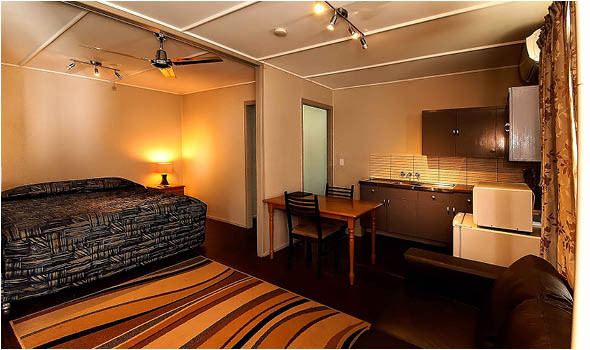 Growing a small accommodation business is a challenging task – especially when small property owners have limited resources to work with.
The trouble with being spread too thin is it can lead to you falling behind in all of your administrative tasks.
As Owner-Operators of the Paradise Motel (a long-standing hotel in Mackay, North Queensland), Curtis and Cheryl they were all too familiar with the pitfalls of manual reservation management.
Fortunately, their story has a happy ending. Here's how they won back their time and simplified daily operations at their motel.
Step 1: Identify where processes are too manual
Paradise Motel had a strong reputation in the region, so when Curtis and Cheryl took over, drumming up business wasn't an issue.
The problem was the reservation system that was in place. Curtis and Cheryl inherited the manual booking process from Paradise Motel's previous owners.
Keeping room inventory up to date across all distribution channels was difficult and time-consuming. Overbookings were a common occurrence.
"There was always the risk of overbooking. We have a 100% occupancy rate, and we're fully booked every week, so we used to try and not put all of the motel rooms online, just in case of overbooking. We still had overbookings all the time."
This not only cost Curtis and Cheryl time, but it cost Paradise Motel revenue that could have been re-invested into the business.
"Under Wotif's Terms & Conditions, I had to find another hotel room for the guest in the event of an overbooking. The only other hotel in the area costs twice as much, so we had to pay the difference."
While it may have worked for its previous owners, it was clear that Paradise Motel would need to upgrade its reservation system to keep up with the industry.
Step 2: Research possible solutions
Running a paper based system would ultimately serve as a bottleneck to Paradise Motel's growth.
Curtis had previously managed reservations for a large hotel chain, so he knew technology out there existed to solve his problems. He needed a solution that would:
Automatically manage room inventory across online channels;
Save time and money spent in overbookings; and,
Be affordable.
Both Curtis and Cheryl started doing extensive research to figure out which system would suit a property of their size.
Step 3: Make the final decision
In their research, they found that many systems were much too expensive for a property like Paradise Motel.
"All of the existing systems were very expensive for a small hotel. It would have costed us roughly $3,500, so at one point we considered setting up our own system at the same price."
Then they found Little Hotelier. They put it under the spotlight, comparing it to other solutions out there.
"There are a lot of front desk systems with channel management features, but Little Hotelier is good value for what it costs – especially when compared to the option of trying to build it ourselves."
In the end, Little Hotelier satisfied all their requirements. They decided that it was the best solution for Paradise Motel and began implementing it straight away.
The Results
Curtis and Cheryl can focus on other tasks and leave inventory management up to Little Hotelier.
"Now, an online booking happens automatically 24 hours a day. We don't have to answer the phone and it works when we're not available. We even had a family emergency and no one was in the office but we still took bookings through Little Hotelier."
Because of this freedom, Paradise Motel has started accepting direct online bookings, and integrated with more OTAs, without fear of overbooking.
"9 years ago, we were only using Wotif.com, and part of the reason we didn't use more channels was because of the risk of overbooking. Now, we're on Hotels.com, TripConnect, and a whole heap of other channels through Little Hotelier."
Little Hotelier has become the all-in-one solution that allows Curtis and Cheryl to manage work efficiently in managing Paradise Motel.
"Little Hotelier has moved Paradise Motel away from a paper, manual-based system to a cloud-based online system. Over the 2 years we have used it, Little Hotelier has evolved into a system that we couldn't actually work without."

Back to top