Imagine if you could almost double your direct bookings. Our hotel booking engine is here to help and easy to add to your site.
Seamless website integration
Service rather than tech savvy?
Adding our hotel booking engine to your existing website or third-party sites is easy. It even works on Facebook.
Upsells, extras and packages
Want to offer something extra?
Get the most out of every booking by encouraging guests to pre-plan, personalise and upgrade their stays.
Multiple languages & currencies
Targeting global travellers?
Host guests from all over the world. Our hotel booking engine lets you take bookings in multiple language and currencies.
Metasearch management
Want to be visible online?
Market your property where guests are searching and get more bookings. Google Hotel Ads is a great start.
Want more direct bookings?
Add our high-converting, mobile-friendly hotel booking engine to your website in minutes and start turning lookers into bookers. Enjoy a seamless guest experience and change the look and feel to suit your brand.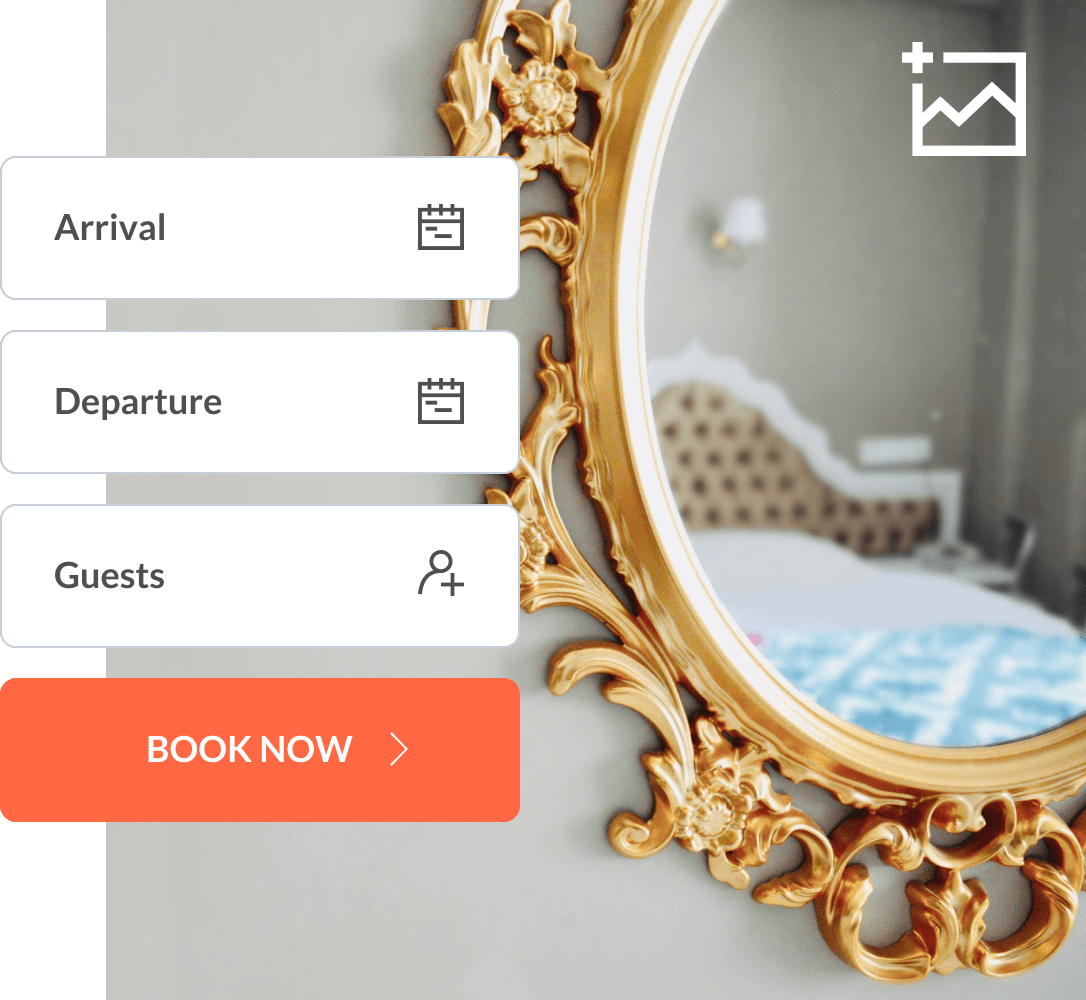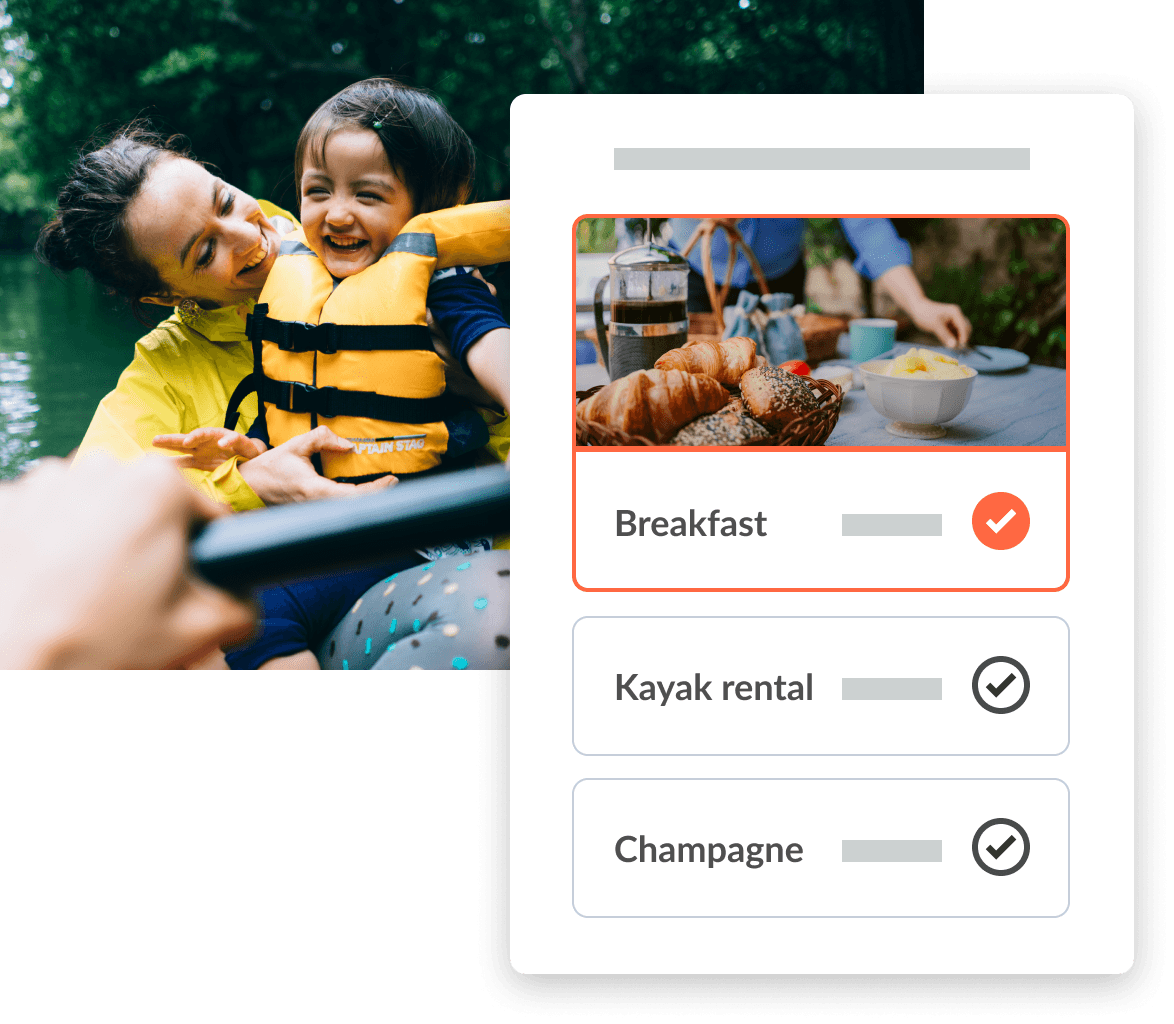 Leaving money on the table?
Help guests get the most from their stay by offering a choice of upsells and packages. They'll love personalising their break with champagne on arrival, breakfast or even kayak rentals – and you'll make a little extra.
Marketing not your thing?
Make it easy for people to find your small property on metasearch channels such as Google Hotel Ads. Our built-in ad tools remove the guesswork and you only pay a small commission for each completed stay.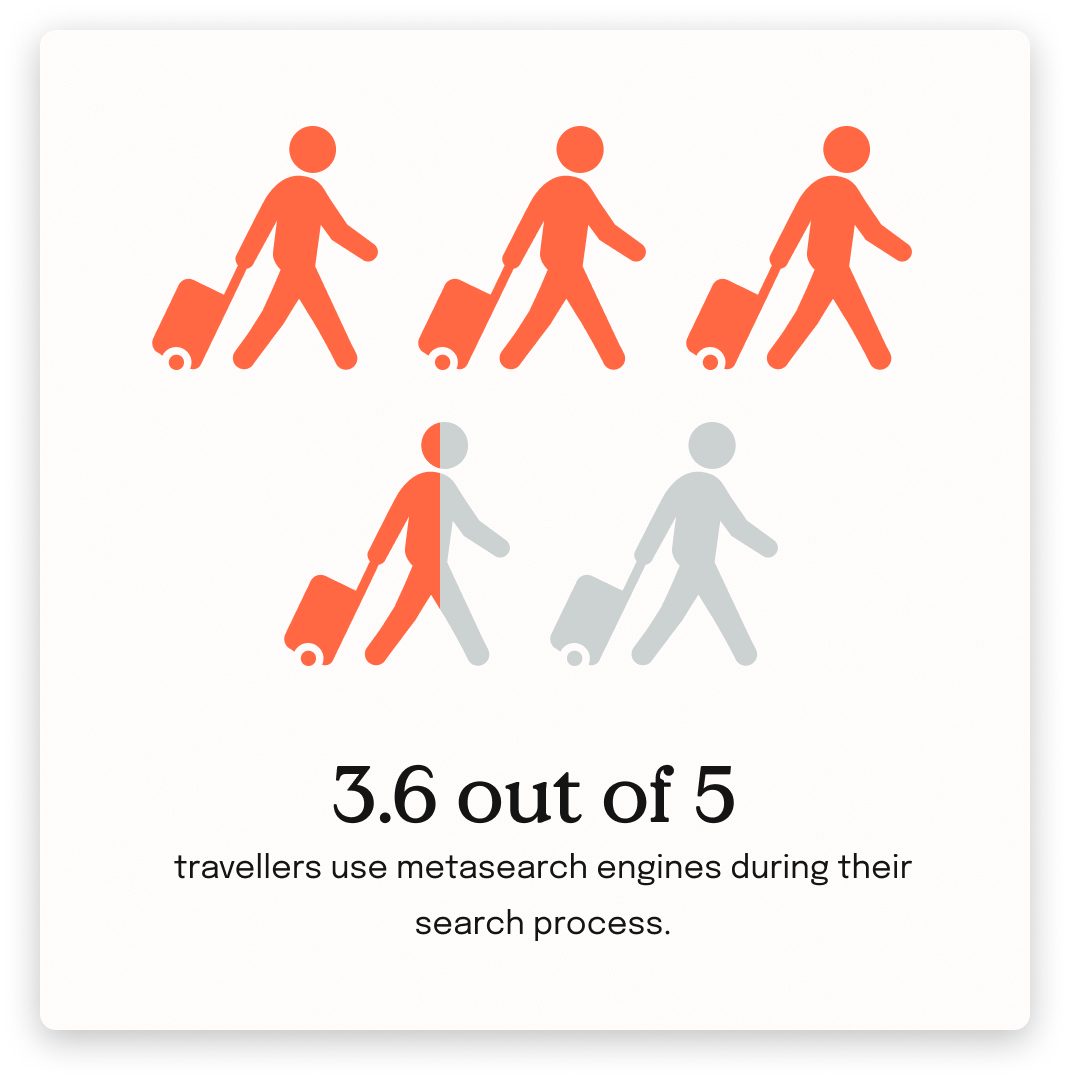 Why customers love to use our hotel booking engine
"Saves you time & costs as well as improving online conversions. Our bookings were up 30% in the first year after we got the Little Hotelier platform & have continued to grow year on year by more than 10%."

5/5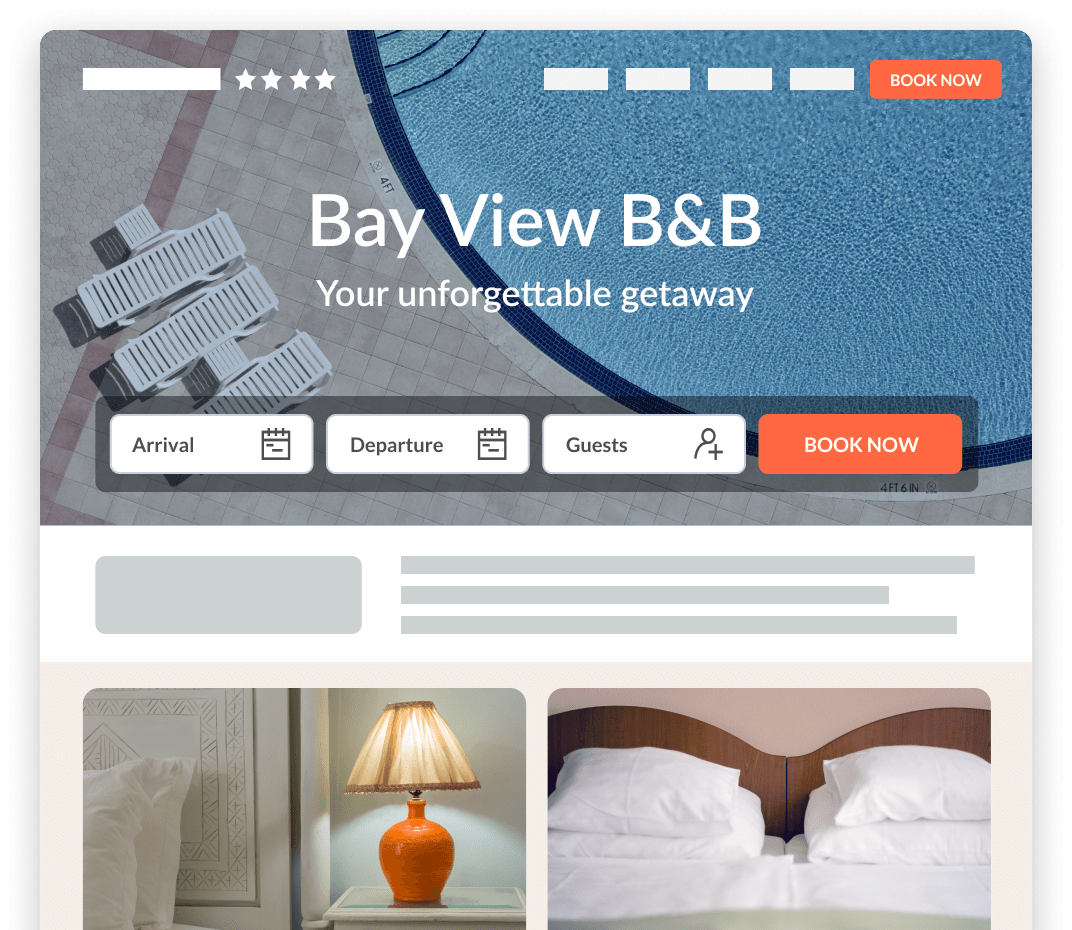 No website? No problem. Check out Little Hotelier's website builder and create your own in minutes.
Frequently asked questions.
What is a hotel booking engine?
A hotel booking engine is an application on hotel websites and social media pages to capture and process direct online reservations. It is a key solution for driving bookings that don't rely on third party channels such as online travel agents.
What is the difference between a channel manager and booking engine?
While a channel manager helps manage and oversee your connected booking channels, your booking engine will act as one of the channels being managed. When it comes to updating rates and managing reservations in your channel manager, the booking engine will sit alongside other channels such as Airbnb or booking.com.
Why should I connect to metasearch?
Metasearch sites are gaining ground on OTAs, and innovating in the process, and are winning popularity among travellers and hotel guests. With metasearch players like Google and TripAdvisor acting as both a place to market your property and accept bookings, it represents a real opportunity for your business. Properties connected to Google Hotel Ads received 16% more direct bookings than those who didn't.
Why do I need Google Hotel Ads?
Google Hotel Ads is growing extremely quickly. Anywhere a user can be making travel-related decisions, Google surfaces hotel ads to help them evaluate the pricing and booking options available to them. Google Hotel Ads displays your hotel information such as availability and rates on Google Maps, Search and Assistant.
Where can I use my booking engine?
You can accept bookings via your hotel booking engine on your own hotel website as well as on your social media sites like Facebook and Instagram.
How do guests use a hotel booking engine?
Guests will interact with your booking engine via a 'Book now' button on your website or social media sites. They will then be able to view available rooms and rates, and complete their reservation in a just a couple of simple steps.