The world's most trusted small hotel management software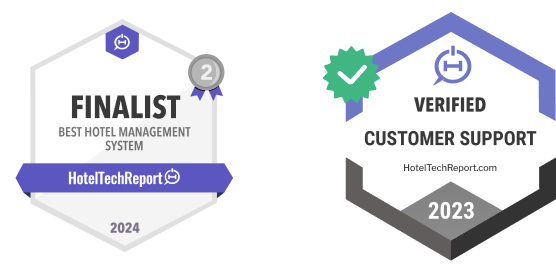 Why you need apartment management software
Attract and win more guests with channel manager integration
Automate and accelerate daily admin tasks
Centralise operations such as reservation management, housekeeping, and inventory management
Create a personal touch with guests using automated communications
Choosing apartment management software
To ensure you choose the right solution for your apartment, look for the following features:
Drag and drop calendar
This simple function will let you create, modify, and cancel reservations within a few clicks, while also checking guests in and out.
Automated communications
Simplify and save time by automating messages and emails sent to guests pre and post-stay.
Synchronised rates and availability updates
Two-way communication means you can seamlessly update rates and availability across your all your booking channels and website from your PMS.
Housekeeping features
Keep everything in order with an organised and centralised housekeeping feature.
Why you should choose Little Hotelier for your apartment management software
Trusted by more small independent properties globally than any other provider
Equipped with a mobile app
User-friendly features designed specifically for small property operators
Comprehensive training and 24/7 support
Frequently asked questions.
What is the best apartment management software?
Your software should give you time and freedom, while offering opportunities to increase occupancy and revenue. Look for providers who tick these boxes.
How much does apartment software cost?
Pricing depends on your property type, how many rooms you have to sell, what features you want to add-on, and more. It's always best to speak to your potential provider.
What does apartment software include?
As a foundation you'll have software that allows you to take your property mangement online and streamline all your daily processes. You can also choose an all-in-one experience by adding a channel manager, booking engine, and payments system.