The world's most trusted small hotel management software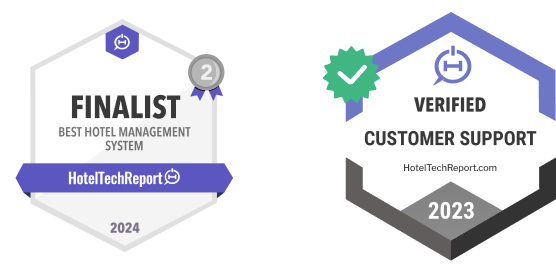 All of the software you need to manage your campsite.
Little Hotelier can ensure your campsite is always thriving.
One central platform that does all the heavy lifting for you.
Automate your admin, update bookings in seconds, and process payments securely and instantly.
Don't get tied down.
A convenient full-spec mobile app so you can get things done around your campsite and still keep on top of business.
Modernise your business.
Attract and win more guests with direct booking technology and integrated website design features.
Stop double booking hassles.
Real-time two-way integration with our channel manager keeps your inventory automatically updated.
How to choose the right camp management software:
Will it make your campsite easier to manage?
Make sure your provider understand your particular business and provides products that work for you. For a campsite we recommend making sure they offer a mobile app so you can work while on the move.
Does it improve your lifestyle?
The less time you spend in an office or tied down with manual tasks the better, so look for software that lets you manage your business from anywhere, quickly.
Are the features applicable to you?
Identify particular goals for your business so you can more easily evaluate if the features are going to help you achieve them.
Is it an all-in-one solution?
To make things truly simple, you need to be able to manage your property all from one place with all necessary features seamlessly integrated.
Why choose Little Hotelier to manage your campsite?
Trusted by more small independent properties globally than any other provider.
Superior coverage with more than 450 connected booking channels to choose from and connect to, simultaneously.
User-friendly features and interface designed specifically for small property operators.
Free mobile app that gives you access to your property on the go so you can stay in control, wherever you are.
Frequently asked questions.
What is campsite software?
Campsite software like Little Hotelier lets you manage your entire property from one central place. Manage your daily tasks, take reservations directly through your website, connect your rooms to multiple popular booking channels at once, manage your poperty while you're on-the-go, and more.
Why do I need a software for my campsite?
Having software at your campsite will increase your bookings, help you manage daily admin tasks, and automate your guest communications. All of which streamlines your business while increasing it, freeing up your time and improving your bottom line.