The world's most trusted small hotel management software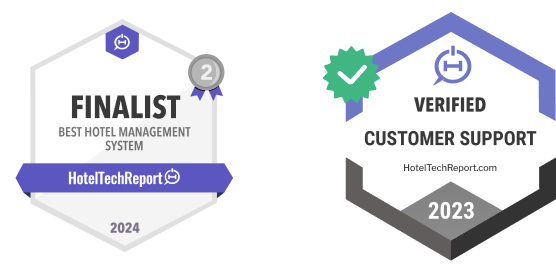 The perfect management software for your pub.
Growing your pub's accommodation has never been easier with Little Hotelier:
Connect to all the most popular online booking channels at once.
Get more accommodation bookings through every popular online booking channel such as AirBnB, Booking.com, and Expedia.
Take direct bookings with our booking engine.
Take reservations directly from your website and see up to 43% more bookings.
Add simplicity to your day.
Little Hotelier offers drag-and-drop reservation management, automated room and rate updates, and streamlined housekeeping for your pub.
Automate daily admin tasks.
Use our platform to manage guest check-ins, room allocations, and guest communications, giving you valuable time back in your day.
How to choose the right management software for your pub:
Does it allow you to take guest reservations?
Ensure your provider has a built-in booking system (also known as a booking engine) and bookable website available so you can take direct bookings from potential guests.
Does it have the features i'm looking for?
Running a loud, busy pub means you need a software that gives you the speed, power, and accuracy to keep your rooms booked, drinks flowing and customers happy.
Will it improve your pub and help you reach your goals?
Every pub is different and what you need won't be the same as someone else. The big thing we recommend is making sure the software has a mobile app. Being able to take bookings, communicate with guests and pour a beer all at the same will make life a whole lot easier.
Does it offer personalised communication?
Being able to add a personal touch to your communications will make guests feel welcome from the time of booking through to post-stay.
Why choose Little Hotelier to manage your pub?
Trusted by more small independent properties globally than any other provider.
Superior coverage with more than 450 connected booking channels to choose from and connect to, simultaneously.
User-friendly features and interface designed specifically for small property operators.
Free mobile app that gives you access to your property on the go so you can stay in control, wherever you are.
Frequently asked questions.
What is pub management software?
Little Hotelier pub management software lets you manage your entire property from one central place. Manage your daily tasks, take reservations directly through your website, connect your rooms to multiple popular booking channels at once, manage your poperty while you're on-the-go, and more.
Why do I need a software for my pub?
Having software at your pub will increase your bookings, help you manage daily admin tasks, and automate your guest communications. All of which streamlines your business while increasing it, freeing your time up and improving your bottom line.