Streamline your everyday and cut your hours in half. Just think of all that extra time you'll have each week to focus on delighting your guests.
Drag and drop calendar
Too busy to keep up?
See who's coming and going, create or modify reservations. Check guests in or out with a few clicks.
Sync rooms and rates
Updating availability a hassle?
Instantly update rates and availability across your website and booking channels to reduce double bookings.
Automated guest communications
Ready to personalise guest communications?
Send your guests pre- and post-stay emails to enhance their experience without lifting a finger.
Housekeeping
Got your house in order?
Streamline daily housekeeping tasks by tracking room status, and leave helpful notes for changeover staff.
Want time for more meaningful work?
Automate daily tasks and manage reservations, rooms and rates from one calendar. Our front desk shrinks your workload and creates space for other things that mean more to you and your guests.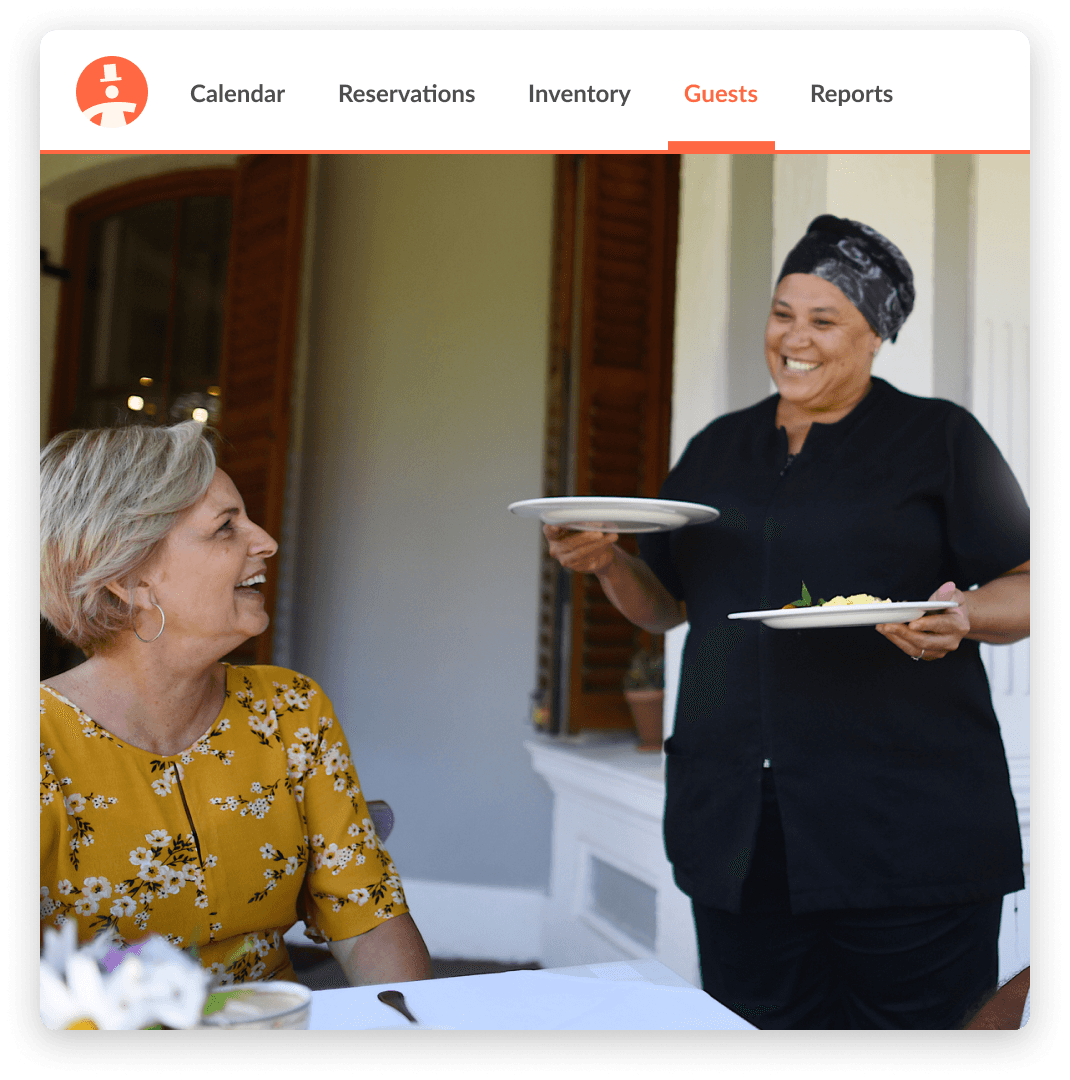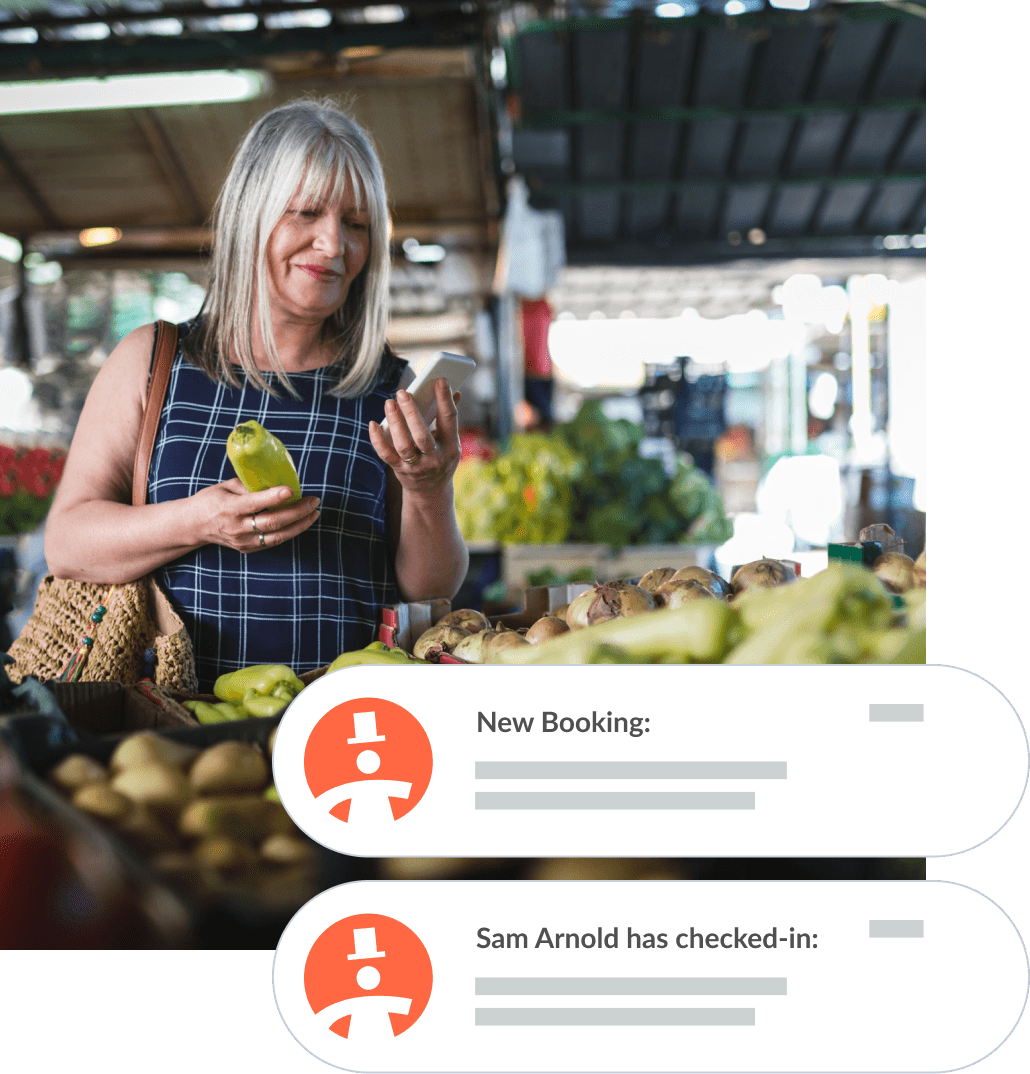 Ready to escape your desk?
Enjoy the freedom to work from anywhere. Our front desk software is accessible via any device, so you can stay on top of things on the go. Everything is updated in real-time and saved in the cloud.
Tired of tedious paperwork?
Say goodbye to complex admin, manual errors and piles of paperwork forever. Start automating your invoicing, take seamless online payments and run reports to see how well your business is doing.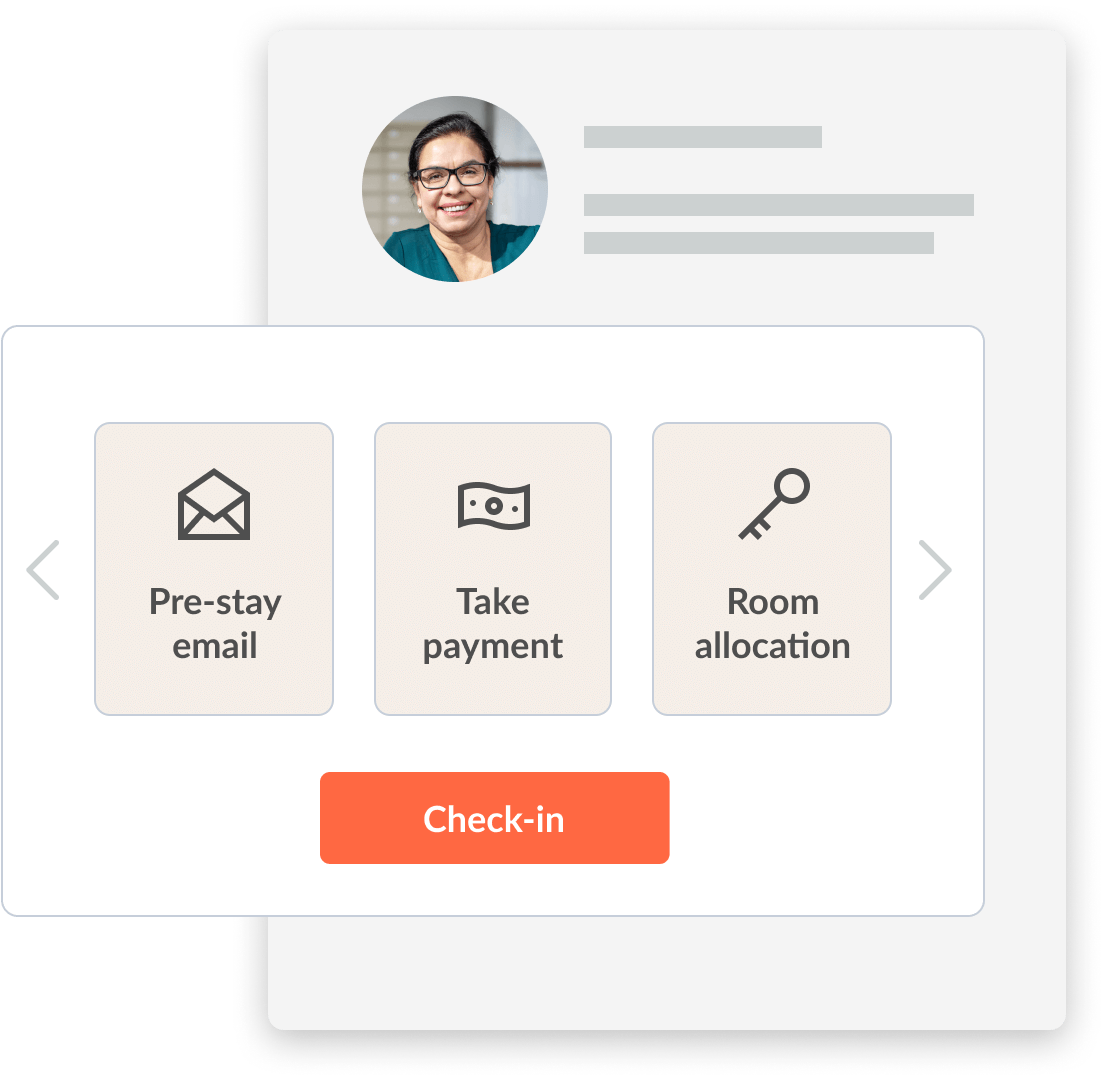 Why customers love to use our front desk system
"The solution my property needed:
Helps on a daily basis to update and keep track of the rooms I have booked on my property without the need to invest in expensive software that gets outdated easily."

5/5
We don't just make managing reservations easy. Increase your direct bookings by up to 43%.
Frequently asked questions.
What is a hotel front desk?
A hotel front desk, such as Little Hotelier, is part of a hotel management system that provides a single place to manage the operational side of your property. This includes reservations, check in and check out, room rates, occupancy, housekeeping, guest communications and payments, as well as guest acquisition with channel management and direct bookings.
What is a property management system?
A property management system (PMS) is software that facilitates a hotel's operations such as reservations, housekeeping, rate and occupancy management, payment processing and channel management.
How does a hotel front desk work?
A hotel front desk brings together all of your systems into one online platform to help you simplify and automate your day to day tasks. It enables you to eliminate manual processes which can be performed much quicker and autonomously with a front desk system.
What are the key benefits of using a hotel front desk?
Your hotel front desk system will automate all the daily operations of your property and the day to day tasks, giving you more time back in your day to focus on guest experience.