If you need a website, our small hotel website builder was made for you with ready-to-use accommodation templates all fully integrated with our Little Hotelier platform.
Imagine having a specialised accommodation website that works seamlessly with the rest of your systems. Let us help showcase your business, build credibility and drive direct bookings.
Want to showcase your property online but don't have the time or skills to make it happen? We can help you create the perfect website in no time.
No web development required
Build your own website with easy, purpose built templates for hospitality businesses. Take care of edits and manage updates without costly ongoing developer fees or hosting costs.
Modern, responsive designs
Choose from our range of mobile-friendly website templates. They'll work effortlessly across desktop, tablets and mobile screens.
Make it yours
Our templates are easily customised with your hotel's branding, logo and colours and your custom domain.
SEO ready
All templates are built with Search Engine Optimisation (SEO) in mind, so you don't have to spend thousands on 'specialists' to help your property rank on Google.
Multiple languages and currencies
Welcome guests from all over the world. Our hotel website templates are available in multiple languages and currencies.
Quick set up
Just put in your content and images and we'll help you get your site online.
A single login
Make your life simple and streamlined with one platform that does it all. With Little Hotelier you'll only need one login to keep track of to manage your website, and all areas of your small hotel business.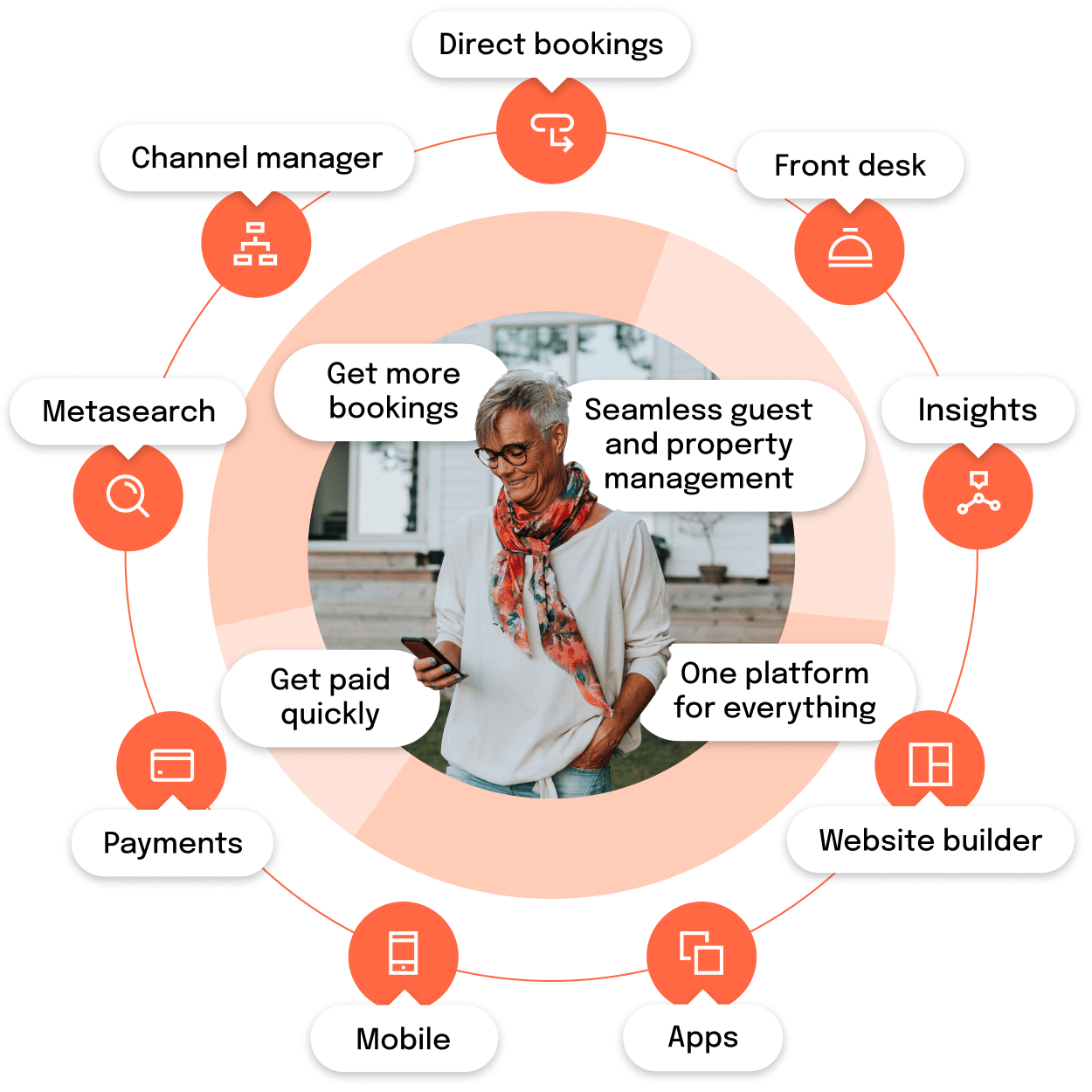 Frequently asked questions.
What is a website builder?
A website builder is a tool that creates a functional, mobile-friendly, and search engine optimised website for your property instantly. It doesn't require a web designer to build it or update – all the work is already done and ready to go. All it requires is for you to input some information and content.
What are the benefits of a hotel having a website?
A user friendly website is crucial for bringing attention to your property. Travellers don't trust hotels without a website – they want to see images, descriptions, and other information before they make a booking. Once you have a website it will be much easier to attract traffic and increase conversions.
How can I use a website to increase direct bookings?
You can drive direct bookings on your website by integrating an online booking engine.
How long will it take to create my hotel website?
You could have a brand new website up and running in as little as an hour.
Is the website builder free to update?
Yes. All updates are done on the backend automatically, with nothing further needed from the user.
Can I try Little Hotelier for free?
Yes, we invite you to explore what Little Hotelier can do for you prior to any payment. Simply click here to get started at no cost to you.
What's included in my free period?
You will have access to the full product you subscribe to.
Can I cancel my free period anytime?
Absolutely – we aim to make your life as easy as possible so with us, there are no lock-in contracts, and you can cancel anytime you choose. 
What happens after my free period ends?
You have two options – the first is that you can continue to use your Little Hotelier plan and we'll begin charging you after the free period has ended via the payment method you've selected. But if you're ready to finish up, you can easily cancel anytime.