Less overwhelming.
More under control.
Our leading all-in-one software will give you more
control over your small accommodation business.
No lock-in contract.
Cancel anytime.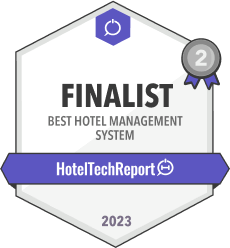 Voted one of the top Hotel Management Systems
2023 HotelTech Awards
Learn More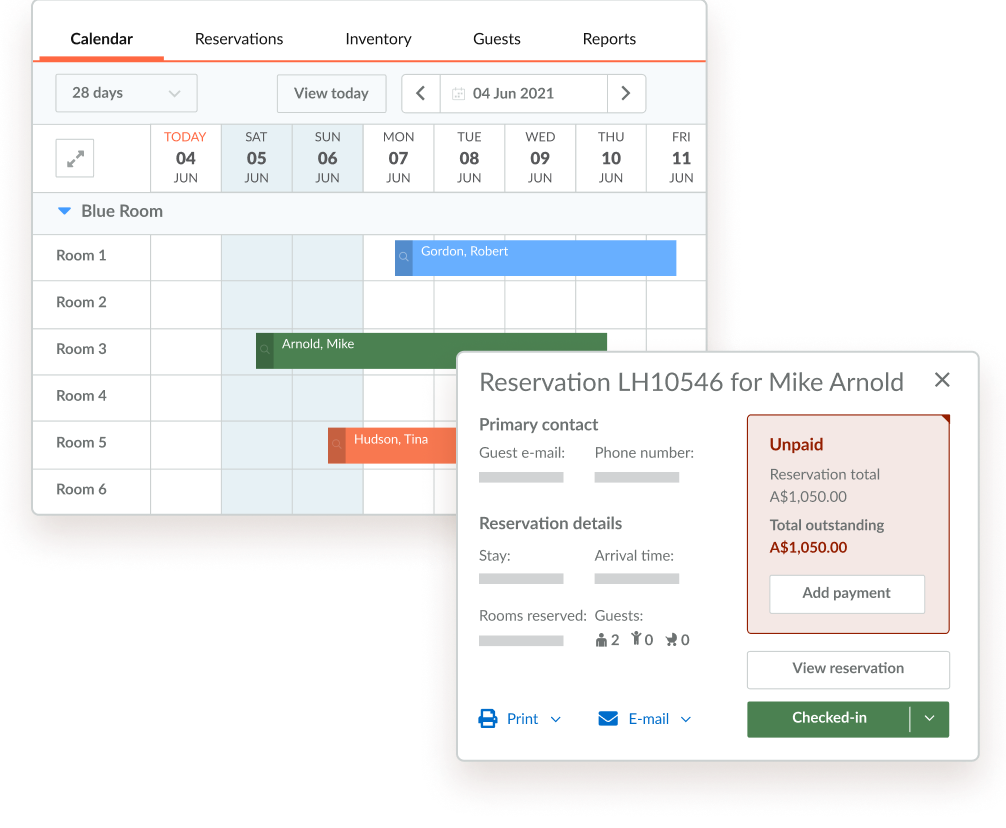 Welcome to Little Hotelier.
Simple, yet powerful software for your small property.
We designed our hotel management software for busy people just like you.
Who not only have a property to manage, but a big day — every single day.
Little Hotelier doesn't just boost your bookings, it gives you more control and freedom, too.
Less 'just a second'.
More done in just a few seconds.
Return on Investment
More Bookings
Attract more reservations using our direct booking engine and watch your revenue soar.
saved per booking
More Control
Save time using our centralised guest and property management features. We have the tools you need.
5 Stars
More Freedom
"Little Hotelier's mobile app makes coordination of rooms & rates across providers simple and straightforward." Riverhouse in Martinez, USA.
Try Little Hotelier FREE for 30 days.
No lock-in contracts. Cancel anytime.
Just fill in this quick form:
Powerful hotel management software. Your way.
Boost your bookings by up to 46% with our simple software.
Take back control of all your check-ins, bookings and invoices in one place.
Enjoy more freedom to manage your property on-the-go with our mobile app.
Insights now comes standard with Little Hotelier
See how your rooms are being sold across major OTAs, and how your rates stack up against your competitors, so you can make more informed pricing decisions.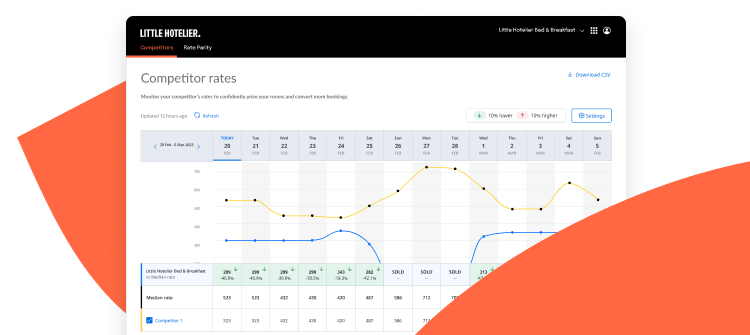 Simple software. Powerful features.
One platform. Many features.
Less from us.
More from our happy customers.
"It's so easy to use! And it pulls all the information into one place and I can access it from anywhere. Brilliant really. Very helpful support staff too. We felt the product on offer was better than the others. It was clearer to read and easier to use."
French Bay House,
New Zealand
5/5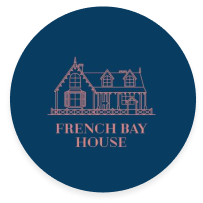 "Little Hotelier provides us with an Instant overview of bookings, availabilities and organising guest arrivals saving us 30 minutes each day. It is the perfect all in one platform."

Haus und Ho
Guesthouse, Germany
5/5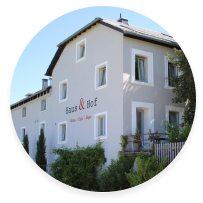 Loved by thousands of small property owners.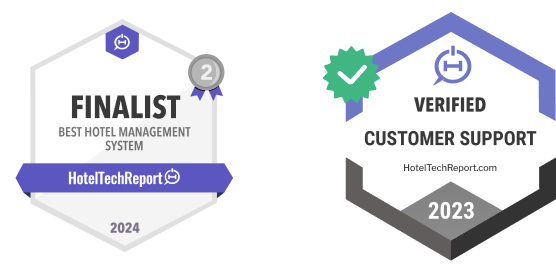 No lock-in contract. Cancel anytime.
Select your plan
We're the only hotel tech provider you'll need. All at an affordable price
Most Popular

Basics

Pro

per month

per month

*Plus 1% of total booking value.

Perfect for businesses who want to pay less when there is low demand

Enter your number of rooms to see the price

Get started - it's FREE
Enquire now

Set up online in under an hour

Setup with our onboarding team

Integrated front desk

Integrated front desk

Booking engine

Booking engine

Channel manager connections to any 5 channels

Channel manager connections to 400+ channels

Reporting

Reporting and insights

Support email and chat 24/7

Support phone, email & chat 24/7

Mobile app

Mobile app

Learn more about Basic plan

Recommended property size

10 rooms or less

Channel connectivity

Up to 5

Front desk

Drag & drop reservation calendar
Create & manage reservations
Customised guest emails
Automated invoicing
Mobile app

Channel manager

Visibility on top booking channels (Select any 5 channels like Booking.com, Airbnb)
Bookings on your reservations calendar
Room & rate updates across all channels
Distribution control with channel manager

Set-up, Training & Support (Email, 24/7 Chat)

Award-winning support
Access to online learning
Access to knowledge base
Guided set-up (Easy self set-up)

Booking engine

Seamless website integration
Extras & packages to maximise revenue
Automated guest communications
Multiple languages & currencies

Reporting

Transactional & operational reports
Bookings on your reservations calendar
Housekeeping report
Channel performance report

Available Add Ons

Little Hotelier Payments*

Available for properties with 3+ rooms.

*Additional transaction or subscription fees may apply

Learn more about Pro plan

Recommended property size

Over 10 rooms

Channel connectivity

400+

Front desk

Drag & drop reservation calendar
Create & manage reservations
Customised guest emails
Automated invoicing
Mobile app

Channel manager

Visibility on top booking channels
Bookings on your reservations calendar
Room & rate updates across all channels
400+ free-of-charge booking channels
Distribution control with channel manager

Set-up, Training & Support (Phone, email, 24/7 Chat)

Award-winning support
Access to online learning
Access to knowledge base
Guided set-up (One-on-one set-up with onboarding team*)

Booking engine

Seamless website integration
Extras & packages to maximise revenue
Automated guest communications
Multiple languages & currencies
Mobile-first & accessibility design*
Metasearch bookings via Google Hotel Ads*

Reporting and Insights

Rate parity insights report
Transactional & operational reports
Housekeeping report
Channel performance report

Available Add Ons

Little Hotelier Payments*
Metasearch Bookings*
Website Builder*
Business Intelligence*

*Additional transaction or subscription fees may apply

Most Popular

Basics

per month

*Plus 1% of total booking value.

Perfect for businesses who want to pay less when there is low demand

Get started - it's FREE

Set up online in under an hour

Integrated front desk

Booking engine

Channel manager connections to any 5 channels

Reporting

Support email and chat 24/7

Mobile app

Learn more about Basic plan

Recommended property size

10 rooms or less

Channel connectivity

Up to 5

Front desk

Drag & drop reservation calendar
Create & manage reservations
Customised guest emails
Automated invoicing
Mobile app

Channel manager

Visibility on top booking channels (Select any 5 channels like Booking.com, Airbnb)
Bookings on your reservations calendar
Room & rate updates across all channels
Distribution control with channel manager

Set-up, Training & Support (Email, 24/7 Chat)

Award-winning support
Access to online learning
Access to knowledge base
Guided set-up (Easy self set-up)

Booking engine

Seamless website integration
Extras & packages to maximise revenue
Automated guest communications
Multiple languages & currencies

Reporting

Transactional & operational reports
Bookings on your reservations calendar
Housekeeping report
Channel performance report

Available Add Ons

Little Hotelier Payments*

Available for properties with 3+ rooms.

*Additional transaction or subscription fees may apply

Pro

per month*

Enter your number of
rooms to see the price

Enquire now

Setup with our onboarding team

Integrated front desk

Booking engine

Channel manager connections to 400+ channels

Reporting and insights

Support phone, email & chat 24/7

Mobile app

Learn more about Pro plan

Recommended property size

Over 10 rooms

Channel connectivity

400+

Front desk

Drag & drop reservation calendar
Create & manage reservations
Customised guest emails
Automated invoicing
Mobile app

Channel manager

Visibility on top booking channels
Bookings on your reservations calendar
Room & rate updates across all channels
400+ free-of-charge booking channels
Distribution control with channel manager

Set-up, Training & Support (Phone, email, 24/7 Chat)

Award-winning support
Access to online learning
Access to knowledge base
Guided set-up (One-on-one set-up with onboarding team*)

Booking engine

Seamless website integration
Extras & packages to maximise revenue
Automated guest communications
Multiple languages & currencies
Mobile-first & accessibility design*
Metasearch bookings via Google Hotel Ads*

Reporting and Insights

Rate parity insights report
Transactional & operational reports
Housekeeping report
Channel performance report

Available Add Ons

Little Hotelier Payments*
Metasearch Bookings*
Website Builder*
Business Intelligence*

*Additional transaction or subscription fees may apply