Situated in the heart of Australia's historic York Township, The York Palace Hotel & Restaurant aims to provide guests with an authentic experience rooted in the region's past. The 20-room hotel was first established in 1909, but underwent extensive renovations and reopened its doors just three years ago.
Owner Nola knew that there would be plenty of work to do once they opened their doors, and that there would be much anticipation surrounding the newly renovated property. Nola also knew that they wanted to get it right — they certainly didn't want to overbook any of the rooms that they had available.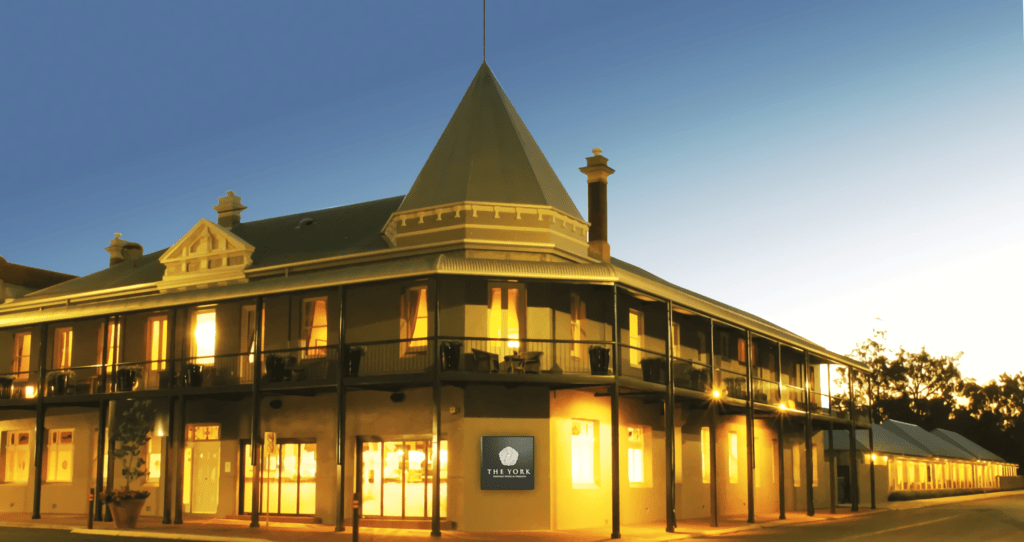 The challenge: Searching for the right technology partner
About three years ago, just before the revitalised property reopened its doors, Nola was searching for a technology solution that would help manage incoming bookings. Anticipating a lot of interest and initial bookings, she wanted to make sure a solution was in place and working properly.
A colleague recommended Little Hotelier, and she quickly knew she'd found the right option for The York Palace Hotel & Restaurant.
The solution: Little Hotelier streamlined property operations
Shortly after discovering Little Hotelier, Nola and her team quickly implemented the front desk system, online booking engine and channel manager. This allowed them to accept direct bookings online, instantly update their property management system and synchronise live rates and availability with all of their distribution agents.
"(Little Hotelier) saves double booking, manages and tracks payments, manages reporting excellently, (and offers) continuous improvement," Nola said.
The system's ease of use was particularly impressive to Nola, who said there were no problems while installing the technology. It allowed them to launch their new brand in a seamless transition.
The results: Bookings increased while administrative tasks decreased
Three years later, Nola and her team are still relying on Little Hotelier to keep their business running each and every day. She loves that it is simple to use, yet offers outstanding results. She has observed her bookings increase steadily over the last three years, and the technology allows them to improve the guest experience at their property.
"(It is) saving time as an all in one solution," Nola said, noting that her staff has to spend less time working on administrative tasks and can therefore spend more time working with guests. "(There's) less customer grief and no double bookings."

We recommend the following articles for you
Back to top