What is hotel check in?
Hotel check in is the first step guests take when staying at a hotel which typically involves registering their arrival and obtaining keys or an access card to their room.
Guests' check-in at the hotel is one of the most important parts of their customer service journey. Hotel managers should make sure they walk in and feel recognised, attended to, and most importantly, welcomed. This is their first impression of the hotel after all.
The guest's needs must always come first, but you also need to take into account the efficiency of your business and how you can operate most effectively.
This blog will help make hotel check in clearer and give you some ideas about which direction the check in process is heading, including what you can do at your property.
More check ins, less effort
Check in guests even while offsite! Discover how user-friendly web & mobile app can help make hotel check ins easier for you and your guests.
Learn more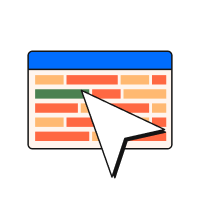 What is the hotel check in process?
The hotel check in process has a pretty historical routine that is sticking around even to this day. Generally, the process is:
The guest arrives and heads to your reception/front desk.
The guest is identified and has their details checked
Front desk staff will give the guest an introduction to the hotel.
The guest will take note of amenities and regulations etc and ask any questions
The guest will be handed their keys/keycard
Luggage is taken to the room by the guest or hotel staff
The guest enters and settles into their room
It's been roughly this way for so long that it's exactly what guests expect, but are they satisfied with a process that looks simple on paper but can become complicated and time-consuming?
Usually, guests are told when they can check in and out too, with generally agreed upon check in and check out times. However, other arrangements can often be made between hotel and guest for early check-in or late check-out.
Most properties have a check in deadline because the front desk will close at certain times of day, such as overnight. This isn't always practical for the guest however, since flight times won't always align with check-in and check-out times.
You can definitely set the tone for the entire guest experience by making the check in process more streamlined at your small hotel.
What is a hotel check in policy?
A hotel check in policy, or hotel check in rules, is the set of guidelines that the property establishes to ensure an efficient procedure for guests checking in to their accommodations.
Every hotel will have a different check-in policy; it's up to you how you would like to service your guests via your check-in policy. Having a flexible check-in and check-out policy is something you should seriously consider, since it will instantly improve guest experience.
Hotel check-in policy example
You can generate additional revenue with a flexible time package. As a hotel manager, you know that there's a reason why most hotels operate on a schedule where check-in takes place in the late afternoon and check-out takes place in the late morning hours.
However, more and more guests are finding this inconvenient, and they are willing to pay more to enjoy greater flexibility. You can offer a flexible time package that allows guests to choose their own check-in and check-out times, and use this as an opportunity to generate additional revenue for your property.
Younger travellers and solo travellers prefer to be more spontaneous, and they are more likely to book a room at a small hotel that offers them more flexibility.
By creating alternative check-in and check-out times for your guests, you will begin to attract these motivated travellers.
Travellers are becoming increasingly frustrated by the standard check-in and check-out times at small hotels around the world, and it can have a significant impact on the way they view your property. By creating this new type of policy, you will see a direct impact on your guest satisfaction ratings and an improvement in your online reviews.
Many people choose to stay at small properties because it is a more authentic and personal experience. They are looking for customised options, which can include flexible guest arrival and guest departure times.
Why is flexible hotel guest check in important?
The guests who stay at your hotel come from all over the world, which means that travel plans and logistics are going to vary from one guest to the next.
The sharing economy has also created unique competitors, such as Airbnb, which allows guests to be more flexible in their travel plans. By creating a flexible time option for your guests, you can better compete against these listings, and make your own listing more attractive should you have one.
If you allow guests to pay for early/ late hotel check-in it could be a real advantage. Guests love the extra wiggle room to make planning their trip a lot easier.
This practice is becoming a trend, and not just within the smaller property space. Well-known brands like Hilton, Marriott, and the Intercontinental Hotels Group are offering this perk. It's also yet another way to drive ancillary revenue for your property.
Hotel check in desk: Is it nearing extinction?
The front desk has been a mainstay of the hotel experience throughout history. It's such a routine for guests to get through the doors and make your way to see the staff member behind the counter.
The industry and even many guests are quite fond of this tradition but with the rise of technology, it seems inevitable that the front desk will become surplus to requirements. Automating the front desk via systems such as online check-in is a big way to cut labour costs, which many larger hotels will be enthusiastic about.
The problem with the front desk is that many guests don't want to interact with members of staff when they've just arrived from spending a long time in transit.
One function of the front desk might be to try to upgrade or upsell but with guests tired and frustrated from being in the air or on the road, they typically won't be very receptive to these offers anyway.
However, if they can check-in remotely before they arrive, they might be coerced into spending a little extra online.
With scheduled check-in times, the front desk can be easily overwhelmed with multiple guests trying to check-in simultaneously. When guests are experiencing delays or frustrations straight away, it immediately affects their overall perception of the property.
The desire for flexibility is ubiquitous in today's guest; something the front desk doesn't offer.
At the same time, it's important for the hotel to at least have a baseline interaction with its guest, to at least make the property feel more homely and welcoming. It's also important to know the purpose of the guest's trip so you can potentially tailor your service. Are they visiting for a wedding, a funeral, work, a holiday etc?
Knowing the guest's purpose means staff can know what's appropriate to offer them.
Something that may help in all respects is installing check-in kiosks; multiple terminals where guests can self check-in without joining a line to the front desk.
The hotel can still have a staff member on hand but guests don't have to interact if they don't wish too. This will improve the hotel's processes and keep things running smoothly, while catering to every type of guest.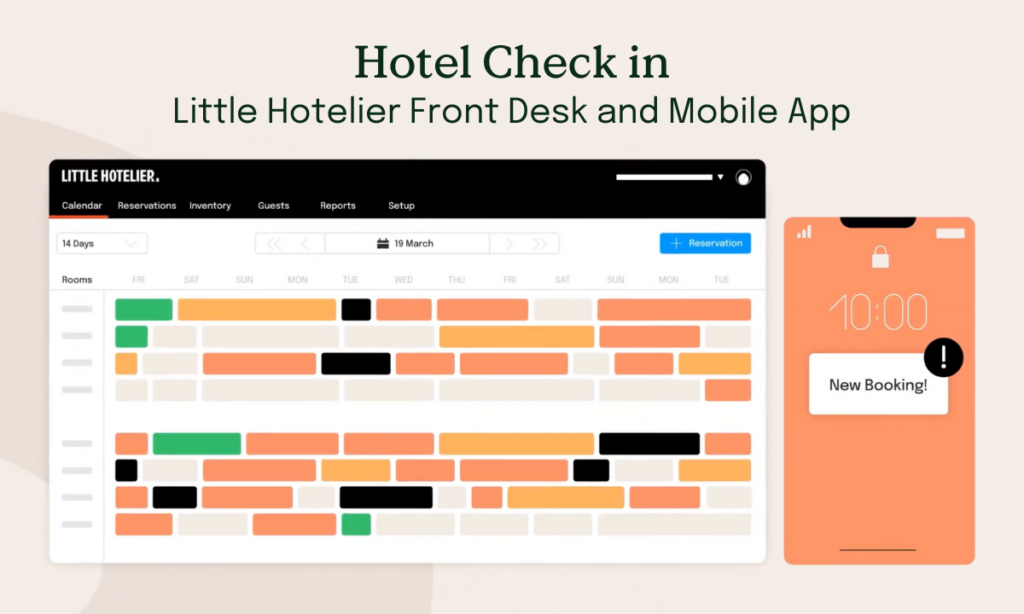 Hotel check in technology
Small hotel technology is constantly evolving – and at such a rate that it can be tough to figure out which type of technology suits your small property.
But you can make the selection process much easier by narrowing it down to one factor: how it will impact the overall guest experience. In most cases, the check-in technology you use should directly or indirectly benefit your guests in at least these three ways:
1. Automate personalised communication
By sending pre-arrival emails, you ensure that your guests come with a clear set of expectations. They will be prepared and ready to check into your hotel, and they will be looking forward to their stay with you. There can be 2 types of emails you'll be sending:
Confirmation of reservation: This is an automatic email that is sent from your hotel's reservation system immediately after your guest enters their details to make a booking. Usually, a credit card is required, so the purpose of this email is to reassure your guests that the reservation was successful. It also gives them peace of mind that your hotel is legitimate and their sensitive financial data is safe with you.
Looking forward to meeting you: The tone of this email should be personal, showing them that you appreciate their business and look forward to meeting them. It gives your hotel that personal touch and gives them a warm fuzzy feeling about you. We recommend that you send it a day after they have made their reservation. You can even use this as an opportunity to upsell extras.
2. Make extras available for purchase
As guests check-in, you can remind them of extras that are available for purchase and also provide them with confirmation of purchases that have already been made.
A front desk management system will keep track of any reservations — such as shuttle transfers, tours or dining reservations — and you can print an itinerary for your guests at check-in.
You can also give your guests an opportunity to purchase wine and cheese baskets, tour packages and other extras at the time that they check into their room. In a way, you can create your own concierge desk right at your small hotel!
3. Stay on top of hotel check-ins
A hotel's check-in platform has certainly evolved over the years. A quick service is one of the topmost priorities for any guest. An automated check-in ensures guests can quickly proceed to their rooms without spending time at the front desk.
Hotels that still employ traditional methods of manual entries increase the waiting period for guests and risk making the wrong impression on the minds of the tired travellers.
Choose a property management system (PMS) that stands apart functionally as a leader in the check in technology space. Look for ease of use and something that is designed for properties just like yours. An all-in-one solution is an attractive option, since it also offers:
Does your hotel allow online check in?
Travellers usually enjoy new technology, and they certainly love having options. When it comes to the check-in process, guests will jump on anything that makes it easier on them.
Remote or online check-in can save the guest a lot of time and appeals to those who are looking for a minimum of human contact before they settle into their room.
Online check-in can be enabled through your website or via a dedicated mobile app, making things simple for guests.
Online check-in capability can also be used to help your marketing and loyalty efforts. Guests can learn more about your property, be served exclusive offers or be upsold on other amenities while they negotiate the online check-in process.
You could make your loyalty program more enticing by listing remote check-in as a reward for signing up, giving travellers the real incentive of gaining something they know other guests aren't receiving.
The majority of travellers are interested in checking-in online, since it appeals to their need for empowerment, freedom and convenience. They won't have to worry about long lines or delays in service.
Here are the main reasons you should consider online check-in at your hotel:
Convenient for the guest
Reduces queues in the lobby
Improves the customer relationship
Showcases your website and other parts of your property
Reduces staff workload
Enhances guest experience
Extra source of revenue
Take precious time back in your busy day
See how you can easily manage hotel check ins and check outs, offer a delightful guest experience, and win more bookings.
Watch a quick demo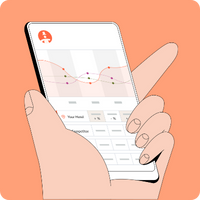 What is the average hotel check in time?
The demand for around the clock and high quality customer service is pretty much growing in every industry, but it's always been especially important in hospitality.
Travellers want to be in control of their schedule and enjoy their trip in the way that suits them.
Conflicting with this is a general trend of guests being required to check into their room in the afternoon and check out in the morning. For example some hotels might require guests to check in after 2pm and check out before 10am.
Twenty-four hour check-in is something you should seriously consider, for the following 4 reasons:
1. It will improve guest experience
When your guests arrive they are usually tired, in need of a shower, a refreshment and a meal. But with check-in unavailable until the afternoon, they are left waiting impatiently to gain access to the room that they have paid for.
This isn't a very good customer experience, and is even something AirBnB have addressed. AirBnB allows guests to contact their host and negotiate a check-in time that works for them.
24-hour check in means that guests are able to gain access to your property at any hour, using a variety of different methods such as:
An around the clock doorman
A lockbox
A safe with a keypad containing the room key
This check-in process is especially useful for:
Appeasing business travellers who may need to work late or come in at a very early hour
Those arriving on very early flights, incurring delays, or cancellations.
International travellers who are changing time zones.
2. It can help increase Revenue per Available Room (RevPAR)
Implementing a 24-hour check-in strategy could work as a method of increasing revenue at your small hotel. Not only will it improve customer service and the offers you can make, but you could also supply this to guests at an additional fee.
Standard Hotels, for example, places a 5% surcharge on their 'check-in anytime' package and The Marriott Hotel chain allows for flexible check-in and check-out times depending on availability.
If this is something that is in demand from your customers, they won't mind paying a little extra and in the process you will increase your RevPAR.
3. It could increase direct bookings
"Free 24-hour check-in when you book direct" is a very enticing incentive to encourage guests to book direct on your website.
You can offer guests an online code that allows them to check-in on the website about 24 hours prior to their arrival. This means when they arrive they can head straight to their room without hassle or delay.
4. It would lighten the load on staff
Sending automatic pre-stay emails that provide guests with detailed information about where they need to go and how to get into their room when they arrive, as well as opening times for reception, means that staff will have to spend a lot less time manually taking guest details and checking guests in.
Mobile check in at your hotel
Obviously, to offer flexible guest arrival and guest departure times, you need to adjust your own administrative schedule. This can be quite difficult, especially for small hotel operators with minimal staff.
Travellers are now reliant upon their mobile devices to check-in for a flight, catch a ride, and order from their favourite restaurants. They want to have this same convenience when checking into their hotel.
Rather than waiting in line at the front desk, today's travellers want a simple process that allows them to go directly to their room.
Providing mobile check-in services not only benefits your guests, but it is also good for your daily operations. It streamlines your check-in process, reduces front desk friction, and allows front desk employees to spend more time assisting guests, which leads to more personalised guest service.
Providing a streamlined, easy check-in process not only enhances the guest experience but it also frees up staff time to focus on delivering the next level of service.
There are additional forward-looking functions that can be implemented along with mobile check-in to further streamline the check-in process.
Incorporating features like mobile ID authentication and mobile payment allows guests to have a completely digital experience with your property and give them the opportunity to engage via the channel they're more comfortable with.
Offering a streamlined mobile check-in process immediately gives your guests the ease and convenience they've come to expect from other sectors of the travel industry and automatically elevates their experience at your property.
Value of self check in at your hotel
Self check-in can really simplify the process for guests, and actually help personalise it. Here are 5 key points that explains why hotel self-check is valuable for hoteliers:
Self service doesn't mean lack of service: By giving guests the option to skip tedious procedures and check-in at their own convenience will improve their experience and increase the satisfaction they have with your property.
Staff can prioritise: When staff no longer have to be constantly deployed to deal with manual or mundane processes in the lobby and front desk, they can turn their attention to providing better service in a different way. For example a family arrives tired and grumpy and staff are on hand to distract and entertain the children while the parents complete their self check-in.
Upsell and revenue opportunities: With guests choosing to self check-in, they'll be calmer and more likely to be receptive to additional offers. Present upsells, upgrades, cross-sells, and packages straight from your check-in kiosk or terminal.
System integration: It's important your property management system and self check-in devices or apps are able to communicate. For example, when a room is cleaned and marked as ready in the PMS, a guest should be able to walk in and book this room from the kiosk. Integration is also vital to ensure data is recorded properly and accurately. The details a guest enters into the self check-in terminal must be recorded in the PMS.
No more lines: No one really likes the look of a hotel with a bunch of people milling around the front desk or entrance. It makes the property look unwelcoming, the service seem slow, and the environment seems stressful. Eliminating queues will help your property look its best.
Hotel check in app
A hotel check-in app is one of the easiest ways to provide remote/online or self check-in. Mobile bookings have been a regular occurrence for many years now, and they continue to grow, so it makes sense to also allow guests to check-in and check-out via their smart device too.
Marriott Hotels launched a mobile app for check-in
To use the Marriott Hotels app, guests must check-in after 4 p.m. the day before their reservation or up to two hours before arrival. When guests get to the hotel, they can go to a mobile check-in desk and immediately receive their key card. Additionally, the app will automatically notify guests when their room is ready.
The check-in feature is a part of the free Marriott mobile app and is available in the Apple's App Store and Google Play. The Marriott mobile app also allows guests to make the original reservation on their mobile device, access their rewards account and browse city guides.
A hotel's mobile check-out and check-in system via a mobile application can also be made available for loyalty card members. Guests can know more about your services and even avail offers online. A self check-out process can also be speedy with the help of a mobile-optimised hotel software.
Essentially, travellers now expect to do almost everything with their smartphone – with technology playing a central role in their lifestyle. Invest in a mobile app for your property that allows your guests to check-in and check-out on their own.
You don't become bogged down with extra work at an inconvenient time, and they don't have to wait to get into their room.
By Dean Elphick

Dean is the Senior Content Marketing Specialist of Little Hotelier, the all-in-one software solution purpose-built to make the lives of small accommodation providers easier. Dean has made writing and creating content his passion for the entirety of his professional life, which includes more than six years at Little Hotelier. Through content, Dean aims to provide education, inspiration, assistance, and, ultimately, value for small accommodation businesses looking to improve the way they run their operations (and live their life).
We recommend the following articles for you
Back to top