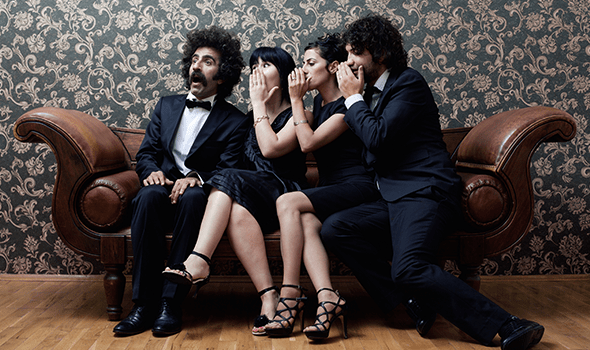 In an ideal world, all bookings would be 100% direct and commission-free – but having diversity in your distribution mix is healthy for your small hotel.
While the commission fees being charged by booking sites can be a pain, they offer valuable benefits for you:
Access to global markets through their marketing efforts, and indirectly through meta search sites.
Generally, they will send you at least a handful of bookings on a regular basis, and you don't pay them unless the guest actually stays.
Small hotels, bed and breakfasts, inns and guesthouses simply can't afford to market their properties on such a grand scale. However, that doesn't mean you should completely abandon all of your efforts to drive more direct bookings.
In fact, third party distribution partnerships can amplify your efforts via what's known as 'the billboard effect'. This occurs when guests find your hotel through a third party channel, but decide to book directly with you.
Here's what you can do to make sure that you're increasing your chances of getting the most direct bookings possible.
Build a customer database
Many small hotel owners feel that it's difficult to retain control of their database because they may not always have access to their guests' contact details before they arrive.
Making sure you capture guest emails once they're at your property is a quick-win initiative that is easy to implement. All you need is self-discipline to ask for their email address upon check-in or check-out.
Once you have these details, it's easy to send them your special offers and promotions! They can either use them for themselves, or refer a friend who will be in the area and may need a place to stay.
Enhance your direct offering
Rate parity rules make it difficult to incentivize direct bookings, but there are creative ways around this.
For example, you can:
Package your rooms to make them more appealing (you can add elements like free wifi, late checkout, free breakfast, and late checkout).
Offer a more personal experience (for example, let them choose what's in their minibar).
Lower your rates to Facebook fans and Twitter followers.
Drive customer loyalty
Remember those emails that you collected? Put them to good use! Repeat customers are extremely valuable because they turn into advocates who refer their friends and family to you.
Offer your best customers the most luxurious perks, such as free room upgrades or free spa treatments.
Optimize your profile
According recent eye tracking research, your hotel's online presence is a key factor in getting travelers to book a stay with you online.
As it turns out,
Images can totally change a guest's mind, especially with lower priced properties. Old-looking images were also associated with the property being seen as 'dirty'.
Guests don't like to browse hotels with anything less than 3 stars.
Guests need reviews for lower-priced hotels, and looked at about 4 reviews on average.
Amenity descriptions make a difference, especially when it comes to wifi and breakfast.
Want to get more tips on how to drive direct bookings through your website? Download our comprehensive ebook, The Ultimate Online Guide for Small Accommodation Providers.
Back to top