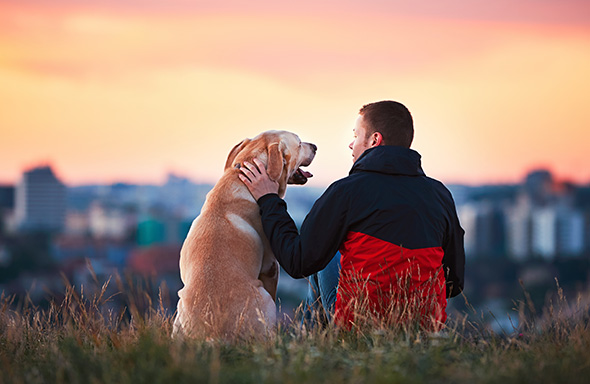 A recent Harvard Business School study discovered that customers spent 40% more on their sixth purchase than their first, showing the longer a customer is loyal the more they will spend.
The best way to capture and reward these long standing customers is with a loyalty program. Independent hoteliers can have a lot more flexibility with their schemes than larger chains can because they have the freedom to be creative and personal with rewards.
Whether you are building your first program or improving your current program, B&B loyalty programs should be easy to join and simple.
Here are 3 loyalty programs ideas for B&Bs…
1. The Points System
This is the most common system where customers earn a certain number of points per purchase. For example guests may earn points for booking their room, then earn subsequent points for extra purchases.
This program should have no expiry date and should include a very broad range of ways to earn points to give guests the impression they're winning while they spend.
The points system can also be used to encourage guests to book direct on your website and to act as brand ambassadors, for example:
Award

10 points

for booking a room at your B&B

or  

30 points

for booking directly through your brand website

Award

10 points

for 'liking' your facebook page

and

30 points

for sharing a post about your B&B to facebook or instagram during their stay.
Customers can then swap these points for rewards (the more points the more valuable the return) which are usually something within the B&B like a free breakfast, an upgrade or a massage.
2. The Instant Rewards
41% of millennials joined a loyalty program because it was easy to earn rewards. This is because the benefit of joining could be seen straight away ensuring they didn't get lost in complicated rules.
This system is particularly useful with millennials because it guarantees a return from the beginning and provides the instant gratification. So simply joining this scheme should offer a reward, like a free beer or wine at your restaurant.
The instant reward scheme can be used increase revenue and benefit your small business by using tactics such as:
Free meal for members when they

recommend a friend to stay

10% off for members when they

leave a review on TripAdvisor
3. Partnership Rewards
This can be more complicated than the first two but is a great way to build brand awareness and entice more return customers with exciting offers. It involves partnering with local travel, tourism and hospitality businesses to build a specialty rewards system.
The main goal is to partner with a company that provides a service your customers need. For example, giving them 20% off their meal at a great local restaurant, or half-price tours.
This will bring in more customers for both parties, and by advertising on both business websites you build your backlinks and improve SEO ranking.
The best way to keep track of your schemes is with guest management and loyalty technology that can encourage guests to join your schemes with, pre and post stay emails and keep guests engaged from the moment they book with you.



Share with your community:
We recommend the following articles for you
Back to top