What is hotel social media marketing?
Hotel social media marketing is the use of social media platforms to advertise your hotel brand and engage with potential and current guests. It can be an effective and cheap way to reach a large audience of potential travellers.
Common strategies for hotel social media marketing include posting high-quality photos and videos, sharing key information about the property, promoting deals and discounts, running competitions and giveaways, partnering with other businesses or influencers, and more.
This blog will take you through everything you need to know to start succeeding with hotel social media marketing.
Capture direct bookings via social media and help your business thrive
Use Little Hotelier's direct booking feature to do all the heavy lifting and boost your direct bookings and revenue.
Learn more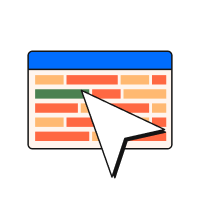 Why is social media marketing in the hotel industry important?
Social media is important because social media continues to be a strong influence for travellers when they are researching and booking a trip. Globally, 70% say 'social media has an influence on how I discover accommodation.'
It's a powerful tool not only to influence booking decisions, but to connect with guests and build closer relationships that inspire loyalty.
When used effectively, social media is important for maintaining a popular brand that will help ensure you can maximise your bookings and revenue in the future.
How to develop a hotel social media marketing strategy
The first step to creating a hotel social media marketing strategy is to define your goals. It's important to know what you want to achieve before you put any plans or tactics into action.
Once you have goals in mind, you can start to think about a list of ways to achieve them.
Let's look at five of the key steps:
1. Choose the social media platforms to prioritise
Not all social media platforms are made equal and not all will be right for your hotel. Twitter, for instance, may not be the best fit for a quaint accommodation business.
Choosing the right ones to put your focus on depends on your target audience, how you want to promote yourself, and also their popularity with travellers in general.
Here are a few to think about:
Facebook
With almost 3 billion active users, Facebook is a natural place to start marketing your hotel. Travellers often use it to follow their favourite brands, see where their friends and family have travelled, look for news and updates, enter competitions, and more. 
Your hotel should be using Facebook to give followers engaging content to interact with, and you can also take direct bookings via Facebook if you have an online booking engine.
Facebook is very versatile and can be used to post news and articles, share images and videos, go 'live' and give updates, tours, vlogs etc, host contests and giveaways.
Travellers will often become aware of a brand they are interested in, check reviews and photos on the Facebook page, book directly by clicking on a 'Book now' button, then share their experience afterwards by tagging the business.
Instagram
Instagram has more than one billion active users and is a predominantly visual medium. It's a favourite for travellers to view and post photos of trips.
Hashtags allow them to easily find examples of what they're looking for and the layout of the platform makes it simple for them to browse. The stories feature also keeps people tuning in to see constant updates from the pages and people they follow.
Instagram is a great way for your property to showcase itself and also maintain a loyal following, while being creative and passionate.
Pinterest
With almost 500 million active users, Pinterest doesn't have the same buzz that it did a few years ago, but it's still very popular and useful for travellers and travel brands alike.
Many guests will still use it for inspiration and to organise all their research. In fact, travel content is about a quarter of all the content on the platform.
Pinterest is a great way for you to use stunning images to promote all parts of your business, such as blogs, your amenities, your offers, guest experience, or even attract bookings.
YouTube
One billion hours of footage are watched every day on YouTube, with a lot of it about travel vlogging. YouTube may be a non-traditional platform to market on but it's one of the most popular places for travellers to consume educational content as well as be entertained, and engage with topics they're interested in.
You have plenty of room for flexibility and creativity on YouTube, given it's video-based.
While you may consider other digital marketing platforms like Reddit, Twitter, TikTok and LinkedIn, we think the four above are where you should focus your attention.
2. Identify your target market
While you want your property to have broad appeal, there's going to be particular demographics you attract more than others.
When it comes to social media, 84% of millennials and 90% of Gen Z say they are influenced by social media so if your property is looking to attract young groups of friends, couples, or families it will be worthwhile.
But also take note of who your regular guests are and start planning your content accordingly. For example, a hotel in Queenstown, New Zealand, might post a lot of adventure content with plenty of scenic imagery.
3. Decide what content you will post
The type of content you post on social media will depend on your target audience and your goals. However, there are some general types of content that are popular with hotel guests, such as:
Behind-the-scenes photos and videos
Local travel tips and recommendations
Special offers and promotions
Guest testimonials
Contests and giveaways
Sponsored posts from influencers
Updates from your brand and the local area
Over time, you'll be able to see what types of posts and content are getting the most engagement from your followers and post more of it, though you should always strive for a variety to prevent your profiles from becoming stale.
4. Collaborate
By collaborating with other pages, businesses, and personalities you can really start to grow your following. The content you use doesn't always have to be your own. There are two ways to do this; resharing and mentioning.
Resharing is when you see an interesting post about your local area or an industry related topic by someone you follow and share their post on your own page.
Mentioning is when you're talking about something closely related to, or supported by, another page. It's polite to credit them, and when you do, they'll most likely share it on their page, too.
Both are great ways to reach new people who may not have known about you beforehand.
Working with influencers is another way to reach new audiences. A win-win strategy is to offer them free accommodation at your hotel with all expenses covered.
In return, they will write blog articles or share photos on their social media accounts about their experience, encouraging their followers to check you out. You can also give them a promo code if you need to encourage more people to book.
5. Measure your success
Tracking your performance on social media will help you adjust your strategy and improve in the future.
You can do a high-level analysis of your most popular posts and how many bookings are coming via your pages, but to be comprehensive you should measure a number of metrics such as:
Reach: The number of people who have seen your content.
Engagement: The number of people who have interacted with your content, such as by liking, commenting, or sharing it.
Clicks: Post clicks such as people clicking 'see more' and 'link' clicks such as people clicking a link to your website.
Website traffic: The number of people who have visited your website from social media.
Direct bookings: The number of bookings that have been made directly via your social media pages.
However, knowing what to take note of and how to base a strategy on the information you find is not so simple. Social media sites have many metrics and insights at their disposal. It's important to understand what you should be looking at if you want to optimise your social media presence.
For instance, the amount of 'likes' you have is no indication of how much engagement you will receive or how much traffic will spill over to your website. It's hard to know who true guests, fans, and ambassadors really are.
5 important hotel social media marketing ideas
There are potentially hundreds of hotel social media marketing ideas out there, from what type of content to use, to how attract specific audiences, to how to maximise conversion rates from your posts.
In no particular order, we've put together five of the ideas we think are the most important and useful.
1. Showcase your hotel's unique features and amenities
The best way to catch the eye of potential guests on social media is by showing off 'shareable' images and videos. Take pictures of your property or the highlights of your destination that make social media browsers stop and say "wow."
This might be your amazing spa area, the local beaches, or the delicious food served from your kitchen.
2. Promote your hotel's special offers and packages
You can't simply rely on people visiting your website to access your great deals that will entice them to book directly. Post about them on social media too.
For instance, promo codes can be a great element to add on an eye-catching instagram picture.
3. Run social media contests and giveaways
Competitions and giveaways are a great way to engage your audience and generate excitement about your hotel. They can encourage a lot more engagement than normal posts, with more likes. Comments, and shares. Naturally, by running these types of posts, your brand will become known to new audiences.
For example, you could ask followers to comment about their perfect idea of a three night getaway, with the best comment winning a trip for two.
4. Share user-generated content
Encourage your guests to share their own photos and videos of their stay at your hotel and tag you. This is a great way to showcase your hotel from a guest's perspective and build authenticity.
It's also a way to interact with your audience. You can respond to comments and questions promptly and politely. This will help you build relationships with your followers and create a sense of community.
5. Inspire FOMO and conversations
FOMO – 'Fear of missing out' is a huge motivator for many. Seeing what friends, family, or even strangers are doing online makes travellers want to experience it for themselves.
For example, if you hold a social night make sure you take plenty of quality snaps to post.
By the same token, getting people talking is also good motivation for others to get involved. The plan is to get people liking and commenting on your posts so try putting up interesting photos and asking a question that your audience can answer.
For example, pick a topic that you know will spark debate (but not controversy) and ask your followers to weigh in with their opinion.
Hotel social media marketing tips: 7 best practices
On top of some of the main posting ideas are a number of little tips and best practices that will make your hotel's social media strategy shine.
Here's seven ways to make sure your social media content is always optimised.
1. Variety is the spice of life but consistency is equally important
While you need to use varied content to keep things fresh, interesting, and engaging, you also need to stay true to your brand across all social media platforms.
A consistent voice will help your guests relate to your brand and understand your goals.
If you are a luxury property, you may want to consider a more professional, sophisticated tone of voice. If you have a warm and cosy atmosphere, you may want to create a voice that is family-oriented, welcoming, and sometimes humorous.
2. Timing is everything
There are likely to be specific times of day that are more powerful to post at than others, depending on your audience, content, and the platform itself. Make it a point to identify when is the best time to post about specific topics, such as new amenities or discounts that are available.
3. Focus on visuals
Photos and videos are the most engaging and interactive content that you can offer. And 54% of people want to see more video content from businesses they support. Because of this, posts with videos get more likes, which pleases social media algorithms.
The more likes you get, the more likely it is that Facebook or Instagram will suggest your page to people to follow.
People also recall more of what they see and hear than what they read, so visual content is crucial for ensuring that followers stay engaged and that your brand is top of mind.
4. Be warm, and be humble
Funny posts, casual or candid responses, and heartfelt gratitude for those who stay with you all prove that you are more than just a business trying to turn a profit. Make it clear you care about your guests, and they'll care about you.
No one likes a 'brag' either so if you make too much of your content about your property alone, people will switch off. Marketers often refer to the 80/20 rule, meaning only 20% of your content should be about your own brand. The rest should be industry related, focus on your local area, or be in collaboration with others.
5. Always be responsive
Don't just post something and forget about it. You need to continually monitor all posts and evaluate the likes, shares and comments you receive, across all social media platforms.
Prompt, professional, and friendly responses are critical to developing a positive social presence, as it's expected that you will engage in the conversation.
6. Perform cross-functional research
Ensure your property is listed on review webpages like TripAdvisor as well as OTA sites to find out what guests are happy with, and what they're looking for. You can then mould this information for your own purposes and post content that will resonate with your followers.
7. Collect email addresses
Using an email signup tab or a link in your bio, you will be able to capture email addresses directly from your Facebook and Instagram pages.
What are they signing up to? Your newsletter that details all of the promotions you have going on!
By Dean Elphick

Dean is the Senior Content Marketing Specialist of Little Hotelier, the all-in-one software solution purpose-built to make the lives of small accommodation providers easier. Dean has made writing and creating content his passion for the entirety of his professional life, which includes more than six years at Little Hotelier. Through content, Dean aims to provide education, inspiration, assistance, and, ultimately, value for small accommodation businesses looking to improve the way they run their operations (and live their life).
We recommend the following articles for you
Back to top