What is Instagram hotel marketing?
Instagram hotel marketing is the practice of promoting your hotel through Instagram, both with organic posts that you publish through your profile, and with sponsored content that grants you access to a larger audience.
As an inherently visual social media platform, Instagram marketing for hotels can prove particularly valuable, as it allows you to show off the beauty and excitement of your property and destination.
The minimalist, stripped back nature of Instagram for hotels also makes marketing relatively simple, though it's only through the clever use of tips, tricks and strategies that you'll get ahead of your competition on the platform.If you're not using Instagram for your accommodation business yet, you're missing out. The platform attracts more than a billion users every month, with 81% of people saying they use it to research products and services.
Turn Instagram engagement into direct bookings
Little Hotelier puts the power of direct bookings in your hands, helping you to turn Instagram followers into website visitors, then into paying guests.
Learn more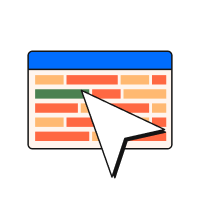 Marketing on Instagram for hotels: Tips on how to get started
So what should you be doing to nail your Instagram marketing strategy? Get started with these tips.
1. Know your Instagram audience and cater your posts to them
The most motivated travellers on your Instagram feed may be different from your most engaging followers on Facebook. You need to know your Instagram audience, and create posts that will appeal to them.
For example, if you are a B&B or guesthouse that offers farm-to-table cooking, focus on food-related imagery and use relevant hashtags that make it easy for foodies and millennials to find you.
Whatever your unique proposition may be, your Instagram posts should be distinct and unique, and created to target your Instagram audience.
2. Use high-quality images
While visual elements play a powerful role on other social sites, images and videos are the sole purpose of Instagram. Grainy, dark or low-resolution images are not only ineffective at getting the attention of your target audience, they also could detract from your brand's ability to grow on the platform. Any Instagram post or story that you create should be filled with vivid and interesting high-resolution images.
The point is to help your guests visit your hotel right from their Instagram feed, and to encourage them to book with you because of the beautiful experience that you offer.
3. Let your photos tell your hotel's story
Instagram isn't the place to post a simple photo of a generic room at your hotel. Save these informative pictures for your hotel website.
Instead, get creative: post a picture of the welcome sign that greets guests as they enter your property. Explain why it's there or tell the story of why you chose that sign. Highlight the details, and share the features that you offer at your hotel, but do it in a way that tells a story and shows people what the experience is like at your hotel.
4. Curate user content for your brand
One of the most common misconceptions about boosting your brand on social media is that the content you post and share about your business is the most important. While it's critical that you get it right when posting to Instagram, it's often user-generated content that has the most powerful influence.
By using brand hashtags, you can monitor all the posts your guests are sharing on Instagram about your property and reshare the best of the bunch.
5. Offer a glimpse behind-the-scenes
People love the fact that social media gives them an insight they would not otherwise have. Use your Instagram page to share more about what it's like to operate a bed and breakfast.
Take photos of your delicious breakfasts and let your followers know what you are serving that day.
If you get their permission first, you might even snap a few photos of your guests enjoying themselves. Ask them more about their stay, and share their story with the world.
6. Promote your local area
While you will be using Instagram to promote your property the majority of the time, remember that people are booking your rooms in order to explore the surrounding region.
Post about a great dish that you can find at a local restaurant that's within walking distance of your bed and breakfast. Share a shot of the sunset from a gorgeous lookout point. Let people know why your area (and your hotel) are the place to be.
7. Host a contest
One of the best ways to engage your small hotel's audience on social media is to host a contest. Think about your target audience and the type of contest — and prizes — that will appeal to them the most.Here are some contest ideas you can run on Instagram:
Hashtag contest
Hashtags, which are phrases that begin with the # symbol, are a way to tag a specific topic. With a hashtag contest, you should create a hashtag that is related to your brand and tell users that by incorporating that hashtag into their posts, they will be entered into the contest.
You might make the contest about holiday memories, and ask your previous guests to share a photo of their favourite memory from your property using the designated hashtag.
Like-to-win campaigns
With this type of contest, all you have to do is post a photo on Instagram and ask people to like it to be entered into your contest. Your photo can be edited to include the prize or purpose of the contest. You'll want to make sure that the image you choose is relevant to the contest itself.
Selfie station contest
This is a contest that you can implement for current guests who are staying at your property. Tell guests to take a photo there and use the hotel hashtag to be entered in a contest.
The key to launching a successful Instagram contest is in the planning stages. This is an ideal way to boost your brand recognition as well as increase your exposure across the web, so you'll want to make sure that you do it right.
How to use Instagram ads for your hotel
Paid ads are a powerful tool on Instagram. Unlike Google Ads marked "SPONSORED" that sit at the top of the search engine results page (SERP), Instagram ads look like an organic part of a user's feed, which makes them more likely to be viewed and engaged with.
Instagram ads for hotels can take a number of different forms, including:
Image ads: The classic instagram picture in a user's feed, but marked with a 'Sponsored' tag at the top.
Video ads: A standard-looking in-feed video post, but once again marked 'Sponsored'.
Story ads: Full-screen image or video ads that appear between Stories.
Reels ads: Reel-style ads (full screen, vertical videos of up to 60 seconds) featured between Reels.
Carousel ads: Swipeable ads of up to 10 images/videos that appear in the feed or between Stories.
Shopping ads: Ads that allow users to view products and make in-app purchases.
Collection ads: A mixture of shopping and carousel ads.
Explore ads: Ads shown after a user clicks a post in the 'Explore' tab.
Once you've familiarised yourself with the types of ad on Instagram, it's time to choose an advertising method. There are two options:
Ads Manager: Meta Ads Manager is the fully-featured advertising tool used across all Meta platforms. It allows you to capitalise on Instagram's audience targeting capabilities, and offers a wealth of functionality to help you get the maximum return from your advertising investment.
Instagram Boost: Promote one of your existing feed posts to a wider audience by 'boosting' it. This is a great advertising option because it allows you to test which content resonates best with your audience as an organic post, then capitalise on its effectiveness by increasing the reach.
By Dean Elphick

Dean is the Senior Content Marketing Specialist of Little Hotelier, the all-in-one software solution purpose-built to make the lives of small accommodation providers easier. Dean has made writing and creating content his passion for the entirety of his professional life, which includes more than six years at Little Hotelier. Through content, Dean aims to provide education, inspiration, assistance, and, ultimately, value for small accommodation businesses looking to improve the way they run their operations (and live their life).
We recommend the following articles for you
Back to top