The world's most trusted small hotel management software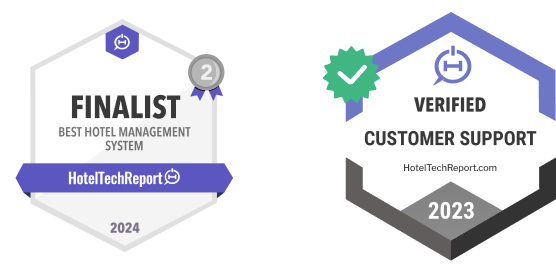 Why you need lodge management software
Get your property booked by leisure travellers with channel manager integration
Manage reservations, inventory, housekeeping, and reporting all in one simple interface
Automate daily admin tasks
Enhance guest experience with automated communications
Choosing lodge management software
To make the right choice for your property you need to be sure your provider will allow you to:
Gain control of your property management
It's important that your software automates what you want it to automate, makes life easier, and gives you time back to focus on other important things.
Feel supported
Learning and mastering new software should feel easy, so make sure your provider offers comprehensive training and ongoing support.
Get your freedom back
If your provider has a mobile app you'll be able to manage your reservations from anywhere, without worrying about being at the front desk or even at your property.
Expand your opportunities
Once you have lodge management software you can integrate other software such as a channel manager and booking engine to increase your booking potential.
Why Little Hotelier is the best choice for your lodge management software
Trusted by more small independent properties globally than any other provider
Equipped with a mobile app
User-friendly features designed specifically for small property operators
Comprehensive training and 24/7 support
Frequently asked questions.
How important is lodge management software?
Lodge management software will not only help you save time and money but it will help your property thrive in an industry that is moving online.
How much does lodge management software cost?
The cost of your software will vary depending on the size of your property among other factors, and also which features you choose to add-on. Contact your potential provider for more information.
Is lodge management software an all-in-one solution?
Some providers, such as Little Hotelier, do offer an all-in-one solution where you can add features such as a channel manager, booking engine, website, and payments system to your property.