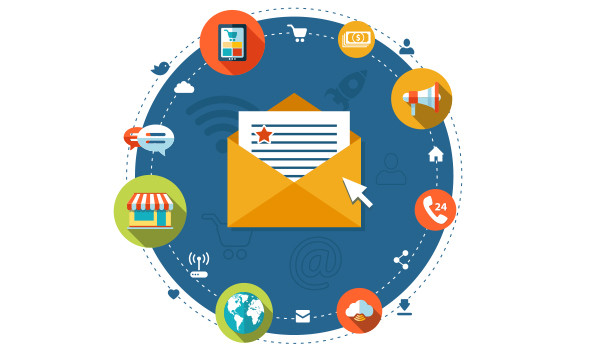 If you are a small hotel or bed and breakfast owner with an online presence, then you would have heard of the term 'metasearch' used far and wide, and there is a reason for this.
In 2015, metasearch is the new rising star. According to hospitalitynet.org, 54% of Chinese, 36% of American and 35% of British travelers use meta search engines to compare rates.
For a small hotel owner, it's important to understand how meta search works, so you can use it to your advantage and get more direct bookings to your hotel's website.
What is metasearch?
Search engines are something that we can no longer live without, because they have streamlined our entire research process online.
A metasearch engine is essentially a search engine, that sifts through hotel rates and availability on other websites and shows the combined results, all in one place. Some common meta search engines are Tripadvisor, Trivago and Webjet, to name a few.
Metasearch versus Online Travel Agents (OTAs)
Metasearch engines and OTAs have different business models; however, they both work together to achieve greater online exposure and an increase in bookings for small hotels. It's important for a small hotelier to understand the difference between the two and use both to maximise their revenue.
OTAs are the key to online distribution for any hotel, including small accommodation providers. They can help you reach markets that you don't have access to, all with their massive marketing budget. Each OTA displays and sells hotel rooms with information, rates and photos. Prospective guests can then book their desired hotel from the OTA website.
A metasearch engine collects all rates available for your hotel online, through multiple online channels (such as OTAs) and presents them as a list to your guests. They include your own website's rates. This creates a faster and easier process for guests to find and compare hotel prices and ultimately make their booking decision. The key difference is that meta search engines don't sell their own hotel inventory.
How can a small hotel benefit from a metasearch engine?
Metasearch engines allow smaller properties to be on the same playing field with larger hotels or chains.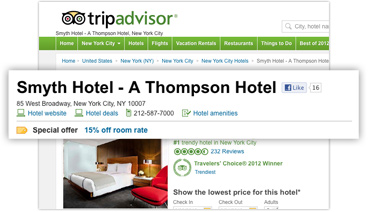 Drive Direct Bookings
While OTAs sell directly via their website channel and hotel owners have to pay commission to make use of their advertising power, a metasearch engine allows small hotel properties to generate an increase in direct bookings. Rates from your website are presented alongside OTAs as a part of the guest's booking options, which means there is a better chance that a customer will book directly.
This is why you need a booking engine. You need to be able to provide real-time pricing and availability to meet the demands of today's travelers who have come to expect to book instantly online.
Reduce Distribution Costs
As a small hotel owner, by using meta search engines, you will reduce your distribution costs and drive revenue. Meta search works as a pay-per-click (PPC) system, which is usually less costly than a percentage-based commission.
Also, as mentioned above,metasearch increases your likelihood of getting direct bookings. Under this pay per click business model, reservation costs will decrease, with a chance that customers may go directly to the hotel's website to book – resulting in a commission-free booking, meaning no costs at all!
Run Promotions
Metasearch enables small hotels to combine current promotions with real time room availability and rates, as well as adjust the pricing when needed instantly. This empowers small hotel owners to meet their customer's demands and provide them with all the information they require to book their room in real time.
Amplify Online Presence
Metasearch websites create an additional advertising opportunity. Small hoteliers can showcase their brand on multiple portals and create an online community with their guests, through customer reviews, ratings and photos.
In fact, hotel guests read between 6 to 12 reviews before booking. Meta search sites revolve around reviews and this provides hotels with a sense of trust or security for their customers.
What are the best ways to work with metasearch engines you might ask?
To gain the most out of metasearch sites, small hoteliers need to focus on the following:
Real time pricing and availability
Daily/weekly/monthly spends on clicks
Booking conversion ratio and costs
Monitoring pricing on OTA's to ensure consistency
Building up and monitoring online reviews
But most importantly, metasearch sites need to be managed regularly and not forgotten! For tips on how to manage TripAdvisor's TripConnect, click here.
Does your booking engine connect your small property to metasearch sites?
Small hotels need to be able to provide rates and availability in real time to metasearch sites. This can be done simply and quickly with Little Hotelier's all in one reservation and property management system.
Why not sign up for a free trial with Little Hotelier now and experience your increase in commission-free bookings with the power of metasearch engines.

Back to top