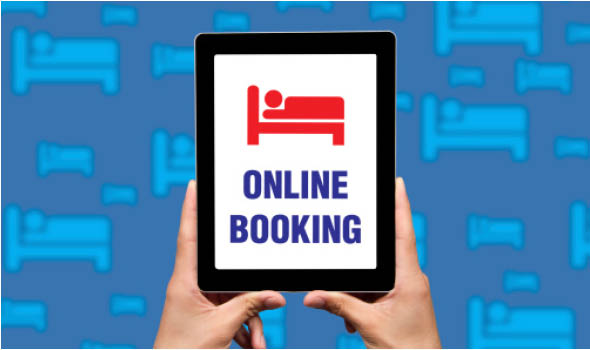 Online Travel Agencies (OTAs) are the key to online distribution for any hotel, including small accommodation providers. They can help you reach markets that you don't have access to, all with their massive marketing budget.
You may have heard of a phenomenon called 'the billboard effect' when it comes to working with OTAs. This means that even if guests find you through an OTA, they may decide to book directly with you on your website. This is the ideal situation for any small hotelier who wants to avoid paying the booking commission that OTAs charge.
With so many options out there, how do you figure out which OTAs you should be partnering with?
Must haves
The largest global OTAs simply cannot be ignored. Two examples can be found below.
You should definitely try to partner with Booking.com. Not only do they offer excellent support to both travelers and property owners worldwide, but travelers love using them.
Some facts:
In Europe, Booking.com drives 50% of European online hotel bookings (Tnooz).
Each day, over 700,000 room nights are reserved on Booking.com.
Booking.com is available in more than 40 languages, and offers almost 544,000 properties in 207 countries.
Booking.com have 135 offices in over 50 countries around the world.
Additionally, Booking.com only charges you when a booking is made. There's no worry of paying them a monthly fee just to list your property, which is a big bonus.
Agoda is another fast-growing online hotel platform, which lists hundreds of thousands of hotels.
Some facts:
Agoda provides services in 38 different languages, with round the clock multi-lingual customer service and support.
Dedicated market managers around the globe create special promotions and marketing programs to help Agoda.com offer some of the best deals on the internet, specific to your region.
Agoda also compiles millions of authentic hotel reviews.
TripAdvisor
How could we not mention TripAdvisor! As the world's largest travel site, it is definitely a must-do.
Some facts:
TripAdvisor reaches 260 million unique monthly visitors.
More than 150 million reviews and opinions covering 4 million accommodation, restaurants, and attractions.
The sites operate in 42 countries worldwide, including China under daodao.com.
TripAdvisor offers small accommodation providers the opportunity manage their business listing. While there are fees involved, the benefits to you are that you can:
Respond to reviews.
See in-depth statistics around your listing.
Use TripConnect, which allows you to cut out the OTAs to compete for more direct bookings, using a pay-per-click advertising model.
Nice to haves
In addition to the very large OTAs that are recognised worldwide, think about what types of travellers you want to attract.
As a small accommodation provider, you should know which market segments will really be a good fit.
Target locations
Are there a certain locations you would like to target?
For example, China is probably the hottest market in travel right now. Ctrip, eLong and Zanadu would be ideal OTA channel partners. Little Hotelier can manage your inventory across all of them, so seek partnerships with each one.
Target age groups
Millennial travelers are a great market to invest in, because they are set to outnumber other generations by 2030 (Skift).
Whether they're traveling for business or leisure purposes, millennials are known to be tech-savvy and have high expectations. To cater to them, you will need a mobile-optimised booking engine. Most OTAs will support this but make sure your website's booking engine can also be via mobile.
Target deal seekers
The best deal sites for small hotels are ones that offer last minute bookings. OTAs like Latestays, Lastminute, and Laterooms are great for deal-seeking travelers. Of course, all three integrate with Little Hotelier, so all you have do is partner with them and we'll manage the inventory for you.
How can you manage your inventory?
The biggest worry small hoteliers have is managing OTA bookings. With a small number of rooms you may feel like it's safer to stick with just one or two. However, taking this stance will limit your ability to maximise your reach and your ability to book yourself out.
Instead of staying stagnant due to fear of overbooking, use a channel manager that links into your booking system so that all rooms are booked through a pooled inventory model. This protects you from overbooking your rooms.
Little Hotelier can link you to hundreds of online distribution channels for a low monthly subscription. Why not take an obligation-free trial today to see how it works?
Or to keep learning about how you can maximise your online presence, get a free assessment by one of our experts.
Back to top