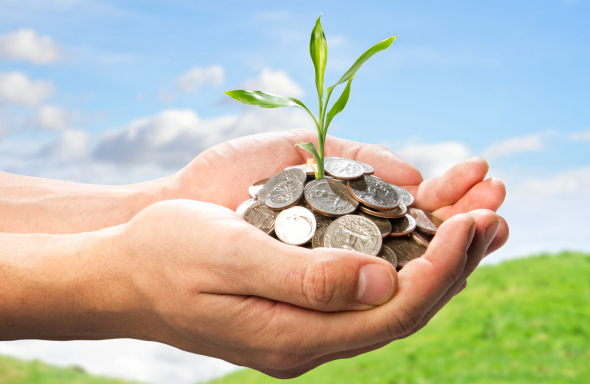 Revenue per available room (RevPAR) is one of the most important metrics used to gauge the success of your bed and breakfast.
Without tracking it, small accommodation providers will find it difficult to know how well they're doing, and how to improve.
Here's everything you need to know about how to maximize RevPAR at your small hotel.
What is RevPAR?
The formula for calculating your RevPAR is as follows:
RevPar = Rooms revenue / Rooms available
You will calculate your RevPAR according to a specific point in time (day, month, or year), and compare it across the same time periods (for example, RevPAR across Fridays or Christmas holidays).
It's difficult to say what a "successful" RevPar is, as it really depends on the market, and is based on demand and other factors.
What are some common RevPar mistakes to avoid?
Too much reliance on OTAs
Don't allocate too many rooms to an online travel agency (OTA).
They entice travelers with their discounts, and while it will increase your occupancy rate in the short term, you will lose money in the long run because of how much it costs you to service that room.
Learning how to strike a balance between direct and third party bookings is essential.
Underselling your rooms
Don't try to charge less for rooms in an attempt to attract more guests. Instead, increase the perceived value of your room by adding additional extras.
You may find that by charging a higher rate and having fewer guests, you will actually increase your revenue (and service your guests better).
Spending too much
Try to reduce waste in your spending, especially when it comes to electricity. There are some ways to reduce your carbon footprint and save money at the same time – all without compromising the guest experience.
Another area to be aware of is breakfast items. Do you find that you're always over-stocked and much of the bread goes to waste? Assess how much you really need so that the bread doesn't go in the bin (along with the cash you spent on it).
How can you increase RevPAR?
Apply length of stay (LOS) restrictions
This is still the best way to increase revenue per room!
Minimum length of stay (minLOS) can be applied when you anticipate a period of high demand followed by low demand. You accept longer duration stays and reject shorter duration stays for arrival. It helps you to increase occupancy during the slow period that follows (so that stays in the high demand period 'spill over' into the less demanding period).
Maximum length of stay (maxLOS) can be applied when you expect to be able to sell out rooms at higher rates. You don't accept reservations at specific discounted rates for multiple night stays extending into the sold out period. Guests who want to stay beyond the maximum length of stay period can be charged rack rate for subsequent nights.
Remember that with all of the above, you need to be careful. If there isn't sufficient demand, or if these tactics are poorly executed, it could have a negative effect on your bottom line.
Review room type attributes
See if you can increase revenue by adding new room type levels based on attributes like an an excellent view, a balcony, or a big bath.
Enhance your offering
Increase room rates by giving guests access to exclusive perks that increase the perceived value of the rooms. For example, free shuttle to and from the airport, free pram hire, and free breakfast.
Want more tips on revenue management? Watch our on-demand revenue webinar to get all the tips:

You can also download our free ebook:
Back to top