The Chalet Guesthouse and Studio has had a rich and varied history. Built in 1892 and located in the Upper Blue Mountains of NSW, Australia, the Chalet has at times been a bush hotel, leading restaurant, and boutique accommodation.
Today it is a heritage listed luxury guesthouse that includes six rooms, a working art studio, open fireplace, and nearby tennis courts.
Guests will enjoy beautiful architecture, cosy rooms with private ensuites, and the amazing adventures that are spread throughout the mountains.
Co-owner David Scotman leads a busy life running the small property, lending motivation to his search for an easier and quicker way.
Little Hotelier's new mobile app provides freedom
Little Hotelier's newly upgraded mobile app now makes it even easier for property owners to manage their business 'on the run', allowing operators like David greater freedom throughout the day.
"Once I was familiar with the new layout it was very easy to create a booking, close, open or reallocate a room. Having buttons within an existing booking to call or email is very handy. Adding private or guest notes is simple. I also like the reservations page that quickly shows lists of the check-ins, check-outs and stay overs for the current day."
A fresh start leads to better results
Time is of the essence at a small property, where there are less staff to rely on and a greater need to engage personally with guests to ensure their needs are met.
Porting a system like Little Hotelier to an app means more can be achieved in less time, according to David.
"It has reduced the number of times I need to go to my desktop computer to carry out tasks. There is quite a bit more I can accomplish through the app that just makes it quicker to get some things done," he explained.
"Even if I'm not in the office I can still respond to enquiries quickly, and make changes without having to wait for a computer to power up."
Thank you David and keep up the great work at The Chalet!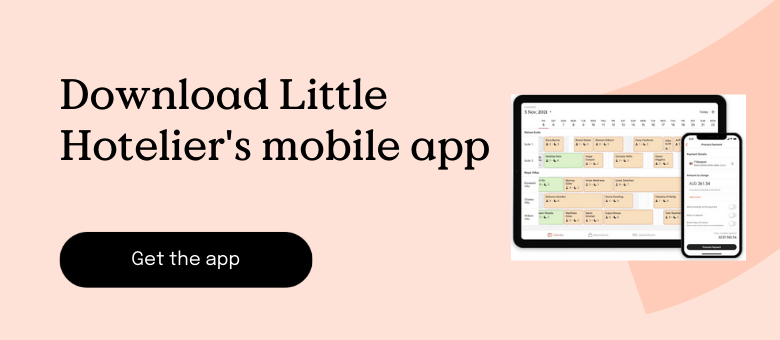 We recommend the following articles for you
Back to top