A stone's throw away from the picturesque area of Salmon Falls, Maine, sits Riverhouse; a grand modern dwelling with an additional barn conversion. Here, visitors are welcomed to enjoy a little slice of calm away from large cities and overly congested towns, and are encouraged to experience a home away from home. In true Maine fashion, this property boasts breathtaking landscapes and the surrounding nature is a key drawcard. Seals, bald eagles and exotic birds are just some of the wildlife waiting to be spotted. The serenity of the location is exactly what many of Riverhouse's guests are looking for.
Prior to the introduction of Little Hotelier, the property had three rooms consistently open for bookings, despite the building's capacity to accommodate more guests.
Speaking with Mark Zimmer, who opened the property with engineer wife Matilda, he describes how the investment in Little Hotelier as a software solution enabled the couple to open to their maximum capacity of five ensuite rooms.
"Without Little Hotelier we were not willing to allow as many bookings because it was too much brain drain," he said "The advantage of Little Hotelier is that we can be more fully booked if we want to be."
Little Hotelier gives properties the confidence needed to reach their full potential, with reliable software keeping all of your management tools in one easily accessible place.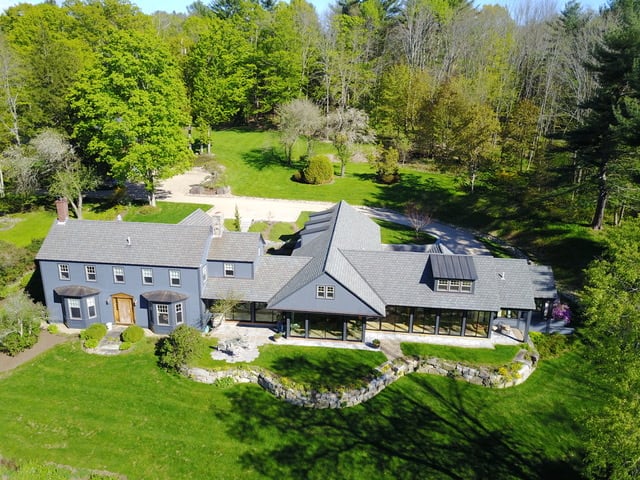 Improvements to functionality and efficiency
Close enough for travellers to enjoy the offerings of the popular local beach, but far enough to escape the hustle and bustle of the area, Riverhouse is able to provide a quiet comfort. The rooms continue to prove popular, and because of this it's important for operations to run smoothly.
Functionality and efficiency have been improved with the help of Little Hotelier. Regarding what challenges prompted the move to adopt Little Hotelier, Mark explained that it was initially a channel manager that was needed to manage rates across online travel agents, after having a poor experience with another provider. He went on to describe how Little Hotelier has made their lives easier and how all of the problems they had been experiencing went away instantly.
"Little Hotelier is great value, it makes our business work better and more seamlessly, and saves us time and effort!"
One of Little Hotelier's features is a front desk system, which enables property managers to know exactly who is checking in and out, and when. Rooms can be blocked off whenever necessary, bookings can be altered and notes on reservations can be added. For additional convenience, bookings made through each channel automatically appear in the front desk system calendar, making it nearly impossible to lose track of your reservations. The Little Hotelier mobile app makes reservations even easier to monitor and access on the go. Mark tells us, "the integrated mobile app, it just gets better and better!"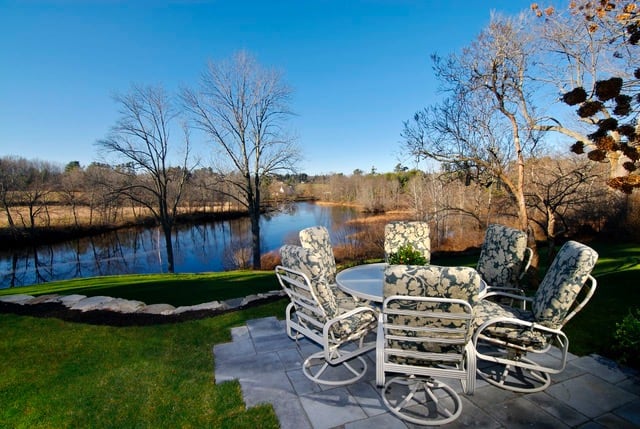 Flexibility to suit your needs
Mark likes to maximize his time with visitors to ensure that they are getting the full benefits from their stay at Riverhouse. For smaller properties this is crucial to success, so it's important to have as much ease and convenience as possible. The right hotel management software helps to reduce excessive time spent making manual adjustments to bookings and rates. Little Hotelier provides a modern solution by enabling users to adjust rates across all OTAs at once.
Riverhouse uses this consistently, reporting "Little Hotelier has given us the opportunity to raise rates and facilitate this using the system." Making the most of this feature means hoteliers are able to adapt to the market's climate. "We use one rate for the whole season but if we wanted to change according to booking levels, for example, raising the last room's price, it's nice to have pricing flexibility without it being permanent or a hassle."
The ease of pricing flexibility is popular amongst customers, and means that adjustments can be made at the press of a button.
Little Hotelier has helped Mark to increase direct bookings and revenue, reduce overbookings, and has made his job more enjoyable. His message for any property decision makers who are considering Little Hotelier:
"To any properties who are on the fence: Little Hotelier is just the best and small issues are easily handled."
Thank you Mark and keep up the great work at Riverhouse!
Share with your community:
We recommend the following articles for you
Back to top