Jeff Kraus, Operations Manager, has a lot on his plate overseeing Samui Bayside Luxury Villas and Samui Sunsets Luxury Villas in Koh Samui, Thailand.
Travellers staying at these properties are offered flexible room types along with stunning ocean and sunset views. With prime locations that are just minutes from amazing beaches, guests can also enjoy infinity pools and fully equipped kitchens.
Given life at a busy small property never stops, Jeff and the team needed to find ways to maintain all their daily responsibilities while simultaneously managing the all-important task of property admin.
Introducing Little Hotelier's upgraded mobile app
Being able to manage a property 'on the go' has become a crucial part of running a successful accommodation business, with mobile apps paving the way for owners and operators to gain more freedom and control.
With Little Hotelier's newly upgraded app, this is exactly what Jeff has found.
"I couldn't think of a better design, overall the UX is very good and all the features are easy to use."
Positive results recorded instantly
For small properties with tight budgets, the bottom line really matters. Any increase in revenue and profit can make a huge difference to long-term success.
The enhancements to Little Hotelier's app were made with these thoughts firmly top of mind, something Jeff said is clearly evident.
"The freedom we have with the app has allowed us to increase our bookings. The ability to check and confirm bookings anywhere at any time we get inquiries has resulted in increased sales for sure", he explained.
More control a major win for small properties
Being unshackled from the front desk is a great feeling for every small property operator, but it isn't always easy to achieve.
Little Hotelier's mobile app lets you manage your property from the palm of your hand and has given the team at Samui Bayside Luxury Villas the key ingredient they were missing.
"Flexibility", said Jeff. "We can put guests in beds anytime and anywhere. Previously we had to tell our agents they had to wait until we could sit down in front of the computer to check the calendar. This caused delays and the loss of potential income."
The team at Little Hotelier is thrilled to hear this is a worry of the past.
Thank you Jeff and Samui Bayside!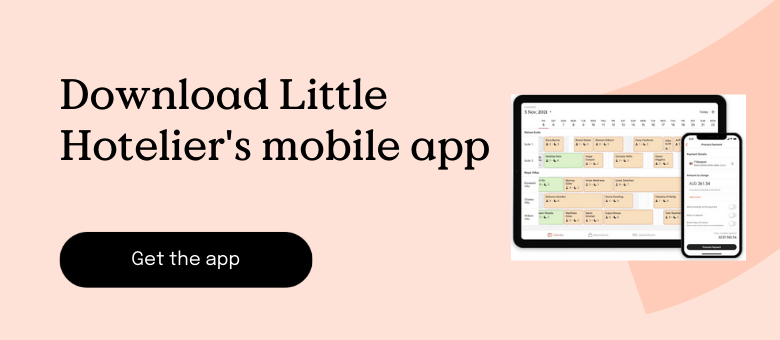 We recommend the following articles for you
Back to top