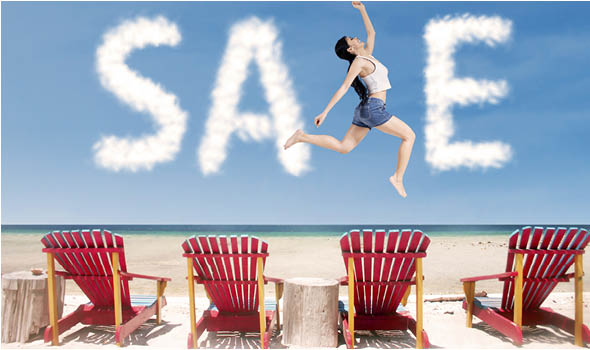 Managing a small hotel is tough – especially when you're doing most of the work yourself!
The good news is you can always run creative promotions to boost your bottom line.
Here are 4 ideas to start off with.
#1 Seasonal promotions
This is a no brainer. Offer hot deals and special discounts in your low seasons, and increase your rates or adjust your terms and conditions for deposits in high season.
Don't just offer a one size fits all approach – tailor your seasonal promotions to the types of travellers you know work best. For example, corporate travellers, travelling sales reps, military personnel, airline staff, and other regular clients.
To get the word out, consider using daily deal sites and OTAs that focus on deals, like lastminute.com.au.
#2 Packages
If yours is a destination that sees plenty of weddings, run a honeymoon or wedding package deal. Include different elements, like shuttle and transport, as well as access to your function room and catering.
To get the word out, strike deals with wedding planners in the area.
#3 Events
Promotional events are perfect for boosting revenue, because you will likely attract locals as well as travelers, and are able to make money off selling tickets to the event.
Though your venue isn't a large one, you can still do things like run pie eating contest, a canine agility competition, or a specific fitness challenge.
Another way to open your doors to the public is by running regular fitness groups on your property.
Are you near the water? Run a stand up paddle board class.
Do you have space for people to work out? Offer group pilates, yoga, or boot camp classes.
The easiest way to do this is to approach a tour or activity operator who is already doing this, and ask them to partner with you.
To get the word out, contact publications that let locals and travellers know what's going on in the area.
Rewarding your guests for staying with you is a great way to get them to come back. There's no need to confuse them with points. Make it simple.
For example, you could say that they will get their 5th stay free, for example. When you're looking to dive occupancy, send out an email blast, letting them know that if they stay with you before a particular date, you will cross out 2 stays instead of 1, getting them closer to that 5th free stay.
To get the word out, use email!
If you're using Little Hotelier, you already have a customer database of all of your past reservations. It's quick and easy to set up an automated email to let them know about your loyalty program and how they can register.

Back to top