What is bed and breakfast marketing?
Bed and breakfast marketing is a specific approach to marketing your B&B business for attracting potential guests, getting more bookings, and increasing room revenue. It usually involves using various channels such as your website, listings on booking sites, and social media to gain the attention of travellers.
With higher levels of competition and more savvy travellers today, you have to be active, targeted, and inventive with your marketing and sales strategies.
However, bed and breakfast marketing can be very challenging at times, for a few reasons:
1. Ranking high on the Search Engine Results Pages (SERPs) is difficult
It used to be that a few keywords and links back to your website would give you the rankings you needed to stay visible to the most motivated travellers on the web.
But with so much travel content out there, and online travel agents dominating the space, it can be hard to be found organically.
2. Competing for traveller attention is nearly impossible
The online booking journey includes many steps for travellers who are planning their trips.
While they want to discover the options and destinations available to them online, they don't want to spend a lot of time searching. With short attention spans and little free time, it's difficult for small properties to compete for attention.
3. It's becoming harder to get repeat customers
For most people, travel is a luxury and they may only take one or two trips per year.
This means that it is difficult for B&Bs – particularly those that offer authentic experiences in unique destinations – to secure repeat customers. When travellers only get to enjoy one or two getaways each year, they may not go back to the same destination and stay in the same accommodation.
To help with the challenges, this blog will give you a complete guide to marketing your bed and breakfast, including a number of helpful tips to get more guests through the door.
Manage your bed and breakfast effortlessly with Little Hotelier
Control everything from place to save time, boost bookings, and grow revenue
Learn more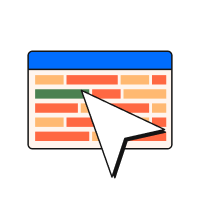 Why is marketing a bed and breakfast important?
Marketing your bed and breakfast is the only way to consistently get bookings and earn revenue. Without marketing, it will be harder for potential guests to find your property, learn about it, and ultimately make a booking.
In all likelihood, a potential guest is not going to book a stay at your property after stumbling upon your B&B website for the first time. Most travellers are going to do significant research online before they ultimately decide on where they want to stay, so you need to be both patient and persistent.
Bed and breakfast marketing is important for building awareness of your B&B brand, and also instilling trust in the customers that have stayed with you before.
Bed and breakfast advertising benefits
Advertising and marketing your bed and breakfast has a number of benefits. You may not always see an immediate sales impact, but eventually the growth you put into your business as a whole will pay off.
Here are some ways that advertising will help your bed and breakfast marketing efforts:
Maximise your exposure – By creating content, setting up business profiles, engaging on social media, and being active in the community you'll naturally be more visible to travellers.
Win bookings – Once people know about your business, they'll look into what you offer and think of you when it comes to making a travel purchase decision.
Build brand reputation – The more you do, the more people start to know you for what you do. For example, if you host cool events or gatherings, this reputation will follow you and spread.
Boost revenue – Assuming you are optimising the way you price your B&B and budget for costs, more business should equal more revenue and profit for your business.
An edge over competitors – If you're advertising more, or better, than your closest competitors, you're more likely to win the lion's share of bookings.
Increased trust and loyalty – Staying in touch with past guests will make them feel appreciated and will also ensure they don't forget about you.
Improved targeting – Advertising will allow you to better identify and target your ideal guest types.
Today, most advertising is done online. This has the benefit of allowing you to reach more people, quicker and easier than ever before.
Bed and breakfast advertising examples
The great thing about advertising is that it can be done in so many ways, both online and offline. This allows you to advertise in the way that best suits your property and your budget.
Here are some common advertising examples that can be used to market a bed and breakfast business.
1. Advertising on online travel agents
Creating a listing and a profile on OTAs such as Booking.com or Airbnb will bring a lot of online exposure for your B&B. OTAs do take a percentage of bookings, but by playing the channels tactically you can inexpensively increase bookings.
2. Advertising via metasearch
Metasearch engines – such as TripAdvisor and Google – offer another avenue for advertising through customer reviews, ratings and photos.
Being listed here can encourage direct bookings. Google Hotel Ads is an affordable advertising option for B&Bs due to its commission per-click model. This means there is no need to worry about bidding for popular keywords.
3. Using your own website
Your website is the only place online where you have absolute control over how your B&B is represented to your guests. Getting your website design right means gaining your customers' trust and interest.
Portray your unique offer through a clean, user-friendly website that showcases high quality images, interesting and relevant content, and a handy direct booking feature.
A useful tip to ensure your website is advertised properly on search engines is by addressing the following questions in your content;
What does your B&B offer that makes you stand out?
What makes you the ideal accommodation provider in your area?
This will highlight your niche keywords to improve your SEO and ultimately bring in more traffic.
4. Engaging on social media
Travellers are increasingly relying on social networks to find accommodation, read reviews and book rooms.
Actively advertising on social media means posting two or three times a week and highlighting your deals. You can also expand your reach by tagging people, businesses and organisations in your posts.
5. Retargeting
Have you ever left a website and then seen that brand advertised everywhere you visit online? This is called retargeting.
Retargeting is a tool designed to help companies reach the 98% of users who don't convert the first time they visit a website. It uses cookies to anonymously follow your audience all over the web and works great as part of a digital advertising strategy.
6. Physical Advertising
Physical advertising can help draw last-minute guests in – especially if you're located on a busy highway. Road-tripping travellers who haven't planned where they'll stay that night will be tempted by your warm and inviting sign.
So invest in signage for your bed and breakfast that makes it easy to identify your location. Unique signs that promote your overall brand will help you attract customers who are already in the area.
Remember to include social media and website information on your signs, too – adding legitimacy to your business, and allowing travellers to check out your website before deciding to walk in.
7. Print Advertising
Brochures, local newspapers and travel magazines can still be a valuable asset in your advertising campaign. Consider investing in this traditional form of advertising in order to complement your online bed and breakfast marketing campaigns!
You just need to figure out which publications your ideal guests are reading. Then, contact them to see how you can advertise your property.
8. Word-of-mouth
Word-of-mouth has long been one of the most powerful bed and breakfast marketing channels for those in the hospitality industry. Its name derives from the fact that guests would literally spread the word orally about the experience they'd had at a property.
Bed and breakfast operators once worked under the assumption that a guest who was pleased would share their experience with at least 10 different friends and family members, who may then share with 10 friends or family members of theirs. The impact could be exponential.
Today, word-of-mouth not only refers to spoken referrals by guests, but by any type of feedback from a traveller. For example, a guest who leaves a five-star review on TripAdvisor is offering a word-of-mouth referral, as is another guest who shares a photo of the delicious breakfast they had at your property on Instagram.
Word-of-mouth in today's world is largely digital, and because of that, it can be far more influential. Just one online user has the potential to reach hundreds or thousands of people.
Here's a few innovative techniques for using word-of-mouth marketing to boost your bookings:
Create an official hashtag for your brand
Hashtags are now used on nearly every social platform, including Twitter, Facebook and Instagram. By creating a brand hashtag, you will make it easy for social followers to monitor your brand's progress online. Your guests will likely use this hashtag when they share photos from your property, and you also can use it on every social post you create for your brand.
Design visual spaces that encourage your guests to snap and share photos and videos
Officially referred to as "visual triggers", these spaces are practically irresistible to the socially-addicted travellers of today.
A lobby space that includes a beautiful focal point or an array of snacks upon arrival will encourage your guests to snap a quick photo to show their followers they've arrived safely at their destination, and that they are ready to have an amazing time during their stay.
Encourage your guests to create content for you
User-generated content is the most trusted content among prospective travellers. By asking your followers to create social posts and blog entries for your brand, you will establish loyalty with your target market segment.
Bed and breakfast advertising ideas
So, you have plenty of examples of how you can advertise but you might need some more specific ideas and tips that you can try.
Think about using the following 10 tactics at your bed and breakfast.
1. Implement a pop-up email capture
When a new visitor arrives on your website, a pop-up email capture will instantly ask them to provide their email address and their preferred stay month.
This is valuable information for you, as it allows you to better target your products to a prospective guest. Entice them to complete the form by offering them access to a private discount page.
2. Create a discount page that is private
A private discount page will be inviting your website visitors, who are searching for the best deal for their upcoming trip. This gives them the instant satisfaction they are looking for, and will motivate them to provide you with more information.
Beyond that, since the page is private and not searchable, you don't have to stress about rate parity and maintaining consistent rates across all channels.
3. Implement another email capture as visitors exit the site
If a customer opts out of the email prompt initially, you can invite them once again to provide you with their information and preferred stay month as they are leaving the site.
With this prompt, encourage them to leave an email in order to receive exclusive discounts for their desired stay month.
4. Use an autoresponder email
Your booking engine should provide your potential guests with personalised, automatic emails in a specific order.
This order encourages your guests to book with you by providing them with extra information about your property, such as a feature on your dining options or an e-mail about your amenities.
These are some of the most powerful email marketing tools available, but many B&Bs are not taking advantage of them.
5. Use social media competitions
Competitions and giveaways on social media can help you achieve a number of different goals. For instance:
Boosting followers
Use a social media competition that requires people to like and follow your account before they can participate. In addition, incorporate an incentive for the participant to share the contest on their own social media accounts. This will increase the visibility of the competition and draw more participants.
Another way to promote your contest is through paid social ads. This works best if you have a reasonable following already, then you can target people who would be most interested in the competition you are offering.
Best competition type to use: Instant Win
With instant win, your customer is immediately promised something for a simple task. For example, "Free breakfast when you like and share our page."
Building your email list
Similarly you can use social media competitions to ask potential customers to provide their name and email address during registration.
Then, even if they do not win, you can follow up with an email campaign offering competition related discounts such as "Thanks for participating in our competition, we want everyone to be a winner so here's 10% off your next stay with us".
Best competition to use: Sweepstakes
With a sweepstake contest you simply ask participants to comment their name and email before picking a winner at random to receive the prize.
Bed and breakfast owners can increase bookings by positioning the prize as something the customer will receive when booking a room at your small accommodation business: "Comment your name and email below for your chance to win a $100 bar tab when you stay at our B&B."
Grow engagement and drive traffic
Customers are far more likely to engage with this type of fun and competitive content. You can even use campaigns which ask customers to create their own content and tag you, such as instagram photo competitions.
With your page traffic increasing make sure you have a way to take bookings straight from your Facebook page by integrating a commission-free booking engine.
Best competition to use: Rewards
This is where your customer is instantly rewarded for interacting with your page. For example: "Like us on Facebook to receive a $10 voucher for our B&B".
The guidelines for a reward competition can be anything from sharing content to commenting or tagging a friend.
Best practice tips for creating a social media competition:
Offer prizes that appeal to your target market: If you are a B&B which mainly attracts families consider offering free kids meals
Make sure to advertise the prize clearly in the headline and that there is a time limit
Don't ask for complex personal information beyond name and email, customers will be less likely to give out their information if you ask for too much
More than 70% of social media marketers use visual assets in their social media marketing so be sure to decorate your competition post with a high-resolution image
6. Take advantage of live streaming
Facebook Live, Instagram Live and other live streaming social platforms like TikTok are sweeping the internet. Go live in the kitchen when you are making your latest homemade concoction, or offer a live glimpse into the peaceful patio on your property at sunset.
Allow users to experience your B&B from their screens, which will convince them to head to your website and book directly with you. It's the latest way to invite your guests to your B&B, and data shows that users are becoming increasingly reliant on this type of social content.
7. Offer digital payment platforms on your social networking sites
Mobile wallet apps and social payment options are becoming increasingly prevalent, particularly in the travel industry. Rather than clicking your website link from your Facebook profile to find your online booking form, users would prefer to click a simple "Book Now" button right from your Facebook page.
Integrate your online booking system with your social media profiles to take advantage of mobile payment options, and make sure that you are able to accept payments from secure mobile wallet apps.
8. Utilise video content
Society is watching a huge amount of video content on social media each day. If you're not using video on social media at your business then you are missing out on a huge opportunity to reach potential customers.
This form of bed and breakfast marketing is very accessible because small businesses don't need to hire a production company, all they need to create great social content is a mobile device with a camera. Recognising the popularity of social video content and using it effectively in your B&B advertising strategy will ensure a good return.
9. Use storytelling
Many people who prefer to stay at B&Bs enjoy the character of the property and the authenticity of the experience. They love the fact that they get to know the person who runs the accommodation, and that they have an opportunity to connect with other guests.
Telling your story should be part of your B&B marketing strategy, as it allows you to capture the attention of your target market and encourages them to book directly with you.
Storytelling allows you to:
Convey your B&B's voice and tone – You may decide that a crisp, professional tone is the best way to reach your target market segments, or you may prefer an easygoing, relaxed voice that is indicative of the atmosphere at your B&B.
Tell your story using visual elements – Storytelling isn't just about the written word, it's about giving visual insight into your property and the experience guests will enjoy.
Offer insight into the guests you have welcomed – Talk about interesting guests you have had stay at your property, and offer anecdotes into their own stories and backgrounds. This showcases that you have a welcoming atmosphere where travellers can connect with one another, which is something that B&B guests crave.
Connect with your guests on a personal level – With storytelling, you go beyond describing the rooms that you have, the amenities that you offer and the great deals that are available. With effective storytelling, your guests will feel more like friends and family rather than random travellers looking for the next great deal online.
10. Create a blog
Blogging is beneficial for your B&B in a variety of ways. First and foremost, the overall goal of your website is to provide guests with the most important information about your property and a simple online booking process.
A bed and breakfast can cover a wide variety of topics on its blog, including detailed descriptions of rooms and amenities at the B&B, guides to the local area, or stories from previous guests.
Content marketing such as a blog can help you sell more rooms at your B&B because it will allow you to maintain high rankings on the search engine results page.
This pivotal presence on the results page ensures that travellers in your targeted segments will be able to quickly and easily find your page. By providing them with valuable, interesting content, they are going to spend more time browsing your site and interacting with your brand.
How to ensure your bed and breakfast marketing plan is effective
For your bed and breakfast marketing plan to be effective you have to be aware of the latest marketing trends and traveller behaviour so you can make adjustments along the way. Balancing your marketing plan with the day-to-day running of your business isn't easy either. So it's a good idea to take a step back every now and then and ask yourself what you should be doing.
Here are some tips to ensure your bed and breakfast marketing plan is always fresh:
Schedule a weekly time that is specifically dedicated to researching
Make a point of winding down the week for an hour on Friday by devouring business journals and marketing blogs, or use Wednesday as an opportunity for a midweek pick me up to search for new ideas on how to reach your target markets.
Make social listening a priority
You've likely developed a social media presence on all of the top platforms, including YouTube, Facebook and Instagram. While it's important to post frequently and encourage engagement, it's perhaps more important to actively listen to your social followers.
The feedback that they provide in the comments and through direct messages can provide you with enlightening insight into how your target audience perceives your brand.
Take time every day to review comments and feedback on your social networking sites, and respond accordingly. Swift, effective responses are appreciated by those who follow brands and businesses on social media.
Check your analytics on a regular basis
You won't really know how effective your marketing campaigns are unless you check your analytics regularly. You should review your analytics and evaluate the most important metrics at least once per week, if not once per day.
Knowing the status of your website traffic and the demographics of who is engaging with your online content will allow you to refine your bed and breakfast marketing strategies so that they produce better results.
Start looking at "small data"
Small data is just bite-sized bits of information that you can use to quickly, easily and effectively enhance your online marketing strategy.
Kinds of small data that you can use to develop your bed and breakfast marketing plan:
Keyword research
SEO Ranking
Competitor Rankings
Social media comments and online reviews
Opinions of your bed and breakfast
Opinions of your competitors
Channel reports
Booking popularity based on day
Type of traveller that books with you
When you use this "small data" to enhance your strategy, you can make a big impact. An online marketing plan that is based on facts and trends will bring an increased number of visitors to your bed and breakfast website as well as boost the conversions that you receive.
Most important elements of a bed and breakfast marketing strategy
All the examples and ideas we've discussed so far can go into your plan. But creating a bed and breakfast marketing strategy is all about knowing what tactics to use, how to use them, and when.
It can be challenging to adopt all of the essential bed and breakfast marketing policies and make them work for your property.
There are always new marketing best practice tips that are released, specifically for bed and breakfasts, but you will want to identify what works best for your own B&B marketing strategy.
Here are some pillars of your marketing strategy that you should treat as must-haves.
Email marketing
Email marketing continues to be a strong driver of traffic, engagement and bookings.
Considering B&B's don't have the budget of larger accommodation providers email marketing is an essential part of any bed and breakfast marketing plan.
You can implement email marketing at your B&B to:
Drive more direct bookings
Encourage reviews
Promote guest loyalty and build brand engagement
And here's how you can put it to work at your B&B:
Strike a balance by including content and images
Keep guests updated with clever prose and witty subject lines
Use simple software to automate and organise your email communications
Guest feedback
Anything your guests say about you online can impact your bed and breakfast marketing, or even be considered part of your marketing strategy!
The key is to make sure your guests are sharing their voice – and in a positive way:
On review sites
Interested travellers often rely on online reviews sites for honest and objective feedback about a particular bed and breakfast or B&B brand prior to booking their stay.
To their family and friends
Social media allows people to share what they are doing, what they like and how they are feeling at any given moment. These word-of-mouth recommendations are valued by friends and family members, and can influence their perception of your brand.
Here are a few ways to encourage online reviews and customer feedback:
Send automatic emails requesting that guests leave feedback about their stay
If you send an email within 1 to 3 days of checking out, you can include a request for guests to leave a review on your preferred review site. By offering them a direct link to your profile, you make it easy and convenient for them to provide information for fellow travellers. This proves that you value the customer experience at your property and that you are willing to accept feedback from your customers.
Offer a reward or incentive for leaving an online review
A free promotional product or a discount toward a future stay can go a long way toward motivating your guests to provide positive feedback about your brand. Sometimes, people just need a little bit of convincing, and a reward can be the perfect option.
Ask your guests in person to leave a review as they are checking out from your property
People are generally very responsive to in-person requests for feedback. This gives you time to quickly explain the importance of feedback, and also opens up the line of direct communication between you and your guests.
Remarketing
While creating targeted advertising, you will want to consider remarketing campaign tactics that can help simultaneously increase your site traffic and your bed and breakfast bookings.
Remarketing is a marketing tactic that allows you to reach out to potential guests who have visited your site without finalising their booking. Many travellers will visit a variety of different B&B websites to explore their options during the research phase of their online booking journey.
In most cases, a visitor who has stumbled upon your site for the first time will not make a booking right away. Instead, they will continue looking at other options. With remarketing strategies, you can access these customers again at different points during their online booking experience and remind them to visit your site again to book with you.
Remarketing is a valuable tool because it allows you to access those previously hard-to-reach visitors who disappeared into the abyss of the Internet after their first visit. Now, you can create targeted ads that are remarketed to site visitors who did not convert into customers.
When they are browsing Facebook the next time, your ad will pop up on the side of their newsfeed and will remind them about the great deals, quaint rooms, and fantastic experiences that you offer at your B&B.
Here are 3 tips to help make remarketing work at your B&B:
1. Begin your remarketing adventures with a campaign that is sure to drive B&B bookings
Don't try and start five different remarketing campaigns at once, as it will be too difficult to track and too expensive to generate a significant return. Rather, create a powerful first remarketing campaign that offers a great discount or promotion to visitors who come back to your website through the ad to finalise their booking.
2. Know which keywords are most valuable in a remarketing campaign
When you are choosing the search terms to purchase for your bed and breakfast remarketing strategy, remember that you are targeting potential guests who have already discovered your brand. Rather than selecting specific keywords, opt for broader terms that will reach a higher volume of users.
3. Avoid overwhelming your target audience
You don't want to annoy people who you want to have as guests at your B&B. Rather than creating an excessively frequent remarketing campaign that lasts for a significant period of time, gently remind your site visitors that you are interested in them taking a second look at what you have to offer.
Set a reasonable duration that allows your potential guests to see your remarketing ads several times yet doesn't inundate them with information about your brand.
Destination marketing
Some of the best places for travellers to visit year after year include Paris, London, Bali, Prague and New York City.
Perhaps you operate a B&B on the beaches of Bali, or maybe you have a quaint bed and breakfast that is within walking distance of New York's Central Park.
Wherever you are, these five destination marketing techniques will help you increase the number of guests visiting your region:
1. Work with local tourism businesses to identify a target market
A destination marketing strategy is a group effort, and you need to work with other travel leaders in your area in order to successfully launch a campaign. As you work with other business leaders and travel experts, you will want to identify the target market that will be most likely to visit your destination.
Does your destination offer plenty of adventurous activities that would appeal to young adults and solo travellers? Or does your destination offer a range of family-fun for those with young children?
Figure out who is most likely to travel to your area, and focus all of your bed and breakfast destination marketing efforts on that powerful segment.
2. Create marketing materials that promote the uniqueness of your destination
Once you know who you need to be promoting your destination to, you need to start creating materials to raise awareness and generate buzz.
Whether you are launching a social campaign on Facebook and Instagram, or you are buying TV ads in specific markets around the world, you'll want to make sure that your marketing materials motivate people to visit your destination.
This means you have to showcase what is unique about your area — you need to prove that they should come visit your region versus another that might be similar.
3. Track the results of the destination marketing campaign
After you have released the marketing materials and the campaign is in full swing, you need to begin collecting data and evaluating metrics in order to see if your campaign has been successful.
By tracking the results of the campaign, you can understand what works and what doesn't. You can continue to tweak the marketing materials and work toward increasing the number of visitors who come to your destination each year.
4. Publish blogs providing valuable information about the destination
While you likely devote a lot of your content to describing the rooms, amenities and features of your B&B, you also know that you need to create fresh, informative content on a regular basis. Only this way will you stay relevant in the search results.
Consider devoting several blog posts a month to the destination as a whole. You could discuss historical points of interest in the area, or provide an in-depth look at the local neighbourhoods that people may want to visit. These types of posts will help you establish authority while simultaneously promoting your region as a whole.
5. Offer packages allowing guests to enjoy authentic local experiences
This gives you an opportunity to form partnerships with nearby tourism businesses, such as tour guides or instructors. For instance, guests could book a stay-and-play package where they receive discount tickets to a nearby family-friendly attraction.
Ultimately, your destination marketing campaign needs to be a living entity that is constantly being improved in order to get the best results possible.
Creating bed and breakfast promotions
Creating promotions for your bed and breakfast is a great way to get quick bookings, get people over the line when they might be in two minds, or help you increase your occupancy during low periods.
When you create promotions, make them worthwhile for the guest. Generic promotions should be left to the large corporate chains who can't promise anything unique or out of the ordinary. As a B&B, make your property stand out by showcasing the little details you can offer your guests.
Here are some of the best ways promotions can work.
Targeting millennials with your bed and breakfast promotion
Millennials are an important generation to capture, because they began travelling at a young age and they intend to keep exploring in the years to come.
Millennials love to travel, particularly because they place value on authentic experiences versus stuff that can be purchased and collected.
Here's five things you need to keep in mind when marketing your bed and breakfast to millennials.
1. Focus on personal service
Provide an authentic experience that correlates with your destination
Offer recommendations for local restaurants, activities and shopping destinations
2. Millennials crave convenience
Millennials don't want to have to pick up the phone and talk to someone in order to make a reservation for a B&B room.
They expect that they can do this themselves online, and they likely won't book a bed and breakfast who can't accommodate this desire.
3. Prioritise mobile
Most millennials are even packing away their desktop and laptop computers and focusing solely on their mobile devices, so ensure your website is mobile-optimised and that occasionally experiment with mobile-only promotions.
4. Millennials take advantage of loyalty programs
Millennials — who value personal attention and are likely to recommend your bed and breakfast to their friends if they have a positive experience — are the perfect fit for a loyalty program.
They enjoy being rewarded for their efforts, and they also are likely to visit you again if there is something in it for them.
5. Millennials are craving different experiences abroad than their parents and grandparents did
Today's millennials are highly motivated by the local experience — something B&Bs can offer them. They prefer to interact with the people who reside in their destinations (such as you, the innkeeper) rather than the tour guide at the most famous attraction in town.
While they love to get away and immerse themselves in the local culture, don't expect Millennials to unplug during their trips. They place a high priority on staying at places that offer the amenities they need to stay connected.
They will also book a property with free wifi over one that doesn't offer it. They love to complete tasks on their mobile devices, and are likely to always have their smartphone to hand.
Holiday promotions
Whether it's a long holiday weekend or week-long stretch between Christmas and New Year's Day, you can capitalise on increased holiday travel at your own bed and breakfast
Here's a few tips to help promote your small property, no matter what holiday is coming up next.
Create campaigns that appeal to the senses
Design specific holiday packages such as for Easter or Christmas
Plan an event on New Year's Eve to celebrate at your property
Use technology such as a channel manager to increase your brand visibility
Go local
Promoting your bed and breakfast to local residents is also a good idea. People who live in the area want to do something special and unique to celebrate a holiday, birthday, milestone etc.
Create deals and promotions for local residents, and let them know about what you have to offer during their stay. This is a great chance for them to play tourist in their own town!
By Dean Elphick

Dean is the Senior Content Marketing Specialist of Little Hotelier, the all-in-one software solution purpose-built to make the lives of small accommodation providers easier. Dean has made writing and creating content his passion for the entirety of his professional life, which includes more than six years at Little Hotelier. Through content, Dean aims to provide education, inspiration, assistance, and, ultimately, value for small accommodation businesses looking to improve the way they run their operations (and live their life).
We recommend the following articles for you
Back to top