Hotel email marketing is an online marketing technique that helps hoteliers reach a broader audience via email. It usually involves automatically sending emails to promote their hotel, announce new discounts, request feedback from previous guests, and share news about their property.
Hotel email marketing has been done in the hospitality industry for decades now, since email has become a normal part of our everyday lives. It's not a new hotel marketing tactic, but that doesn't mean you can't revamp the way that you are using this strategy.
Hotel email marketing can be a powerful and useful way to generate bookings, increase customer loyalty and engage your target market segment.
Use email to drive bookings with Little Hotelier
With stunning email templates, and customisable, segmentable guest profiles, the creation of personalised emails is a breeze with Little Hotelier.
Learn more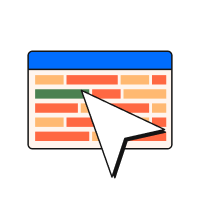 Why is hotel email marketing important?
Hotel email marketing is important because it is one of the best ways to generate repeat business and reach new travellers. It can also be used in a variety of different ways at your property, including:
1. To offer reminders and keep your guests informed
Your guests will want an automatic confirmation from you after they have booked their stay, and they'll also appreciate additional information as their trip gets closer. Packing lists, information about things to do in the area and reminders about your procedures and protocols can be sent via automatic emails.
2. To make announcements regarding your brand's growth and development
Using your customer data, you can send out personalised emails that will meet their specific needs. You should use email marketing to announce new discounts, to provide information about your new amenities and to offer insights into the latest happenings at your hotel.
3. To stay in touch and remain engaged with past, present and future guests:
Email is a primary way of contacting your guests, and you should send out automatic emails frequently so you remain at the forefront of their mind.
Rules of email marketing for hotels to prevent phishing and scams
Your hotel email program shouldn't just focus on those you send – it should also factor in the emails you receive. The rules of email marketing are closely linked to the rules of email safety.
Phishing and scam emails are extremely common and extremely dangerous. You need to make sure you're protecting your hotel business from the risk they pose.
Phishing emails will pose as a trusted source or even someone you know and will try to convince you to take an action via a link or attachment. Usually, the link will either infect your computer with a virus or malware like a Trojan Horse, or it will navigate to a false page asking for private information. It could be that the email is asking you to change your password, update your details, or confirm your identity etc.
Sometimes even the most savvy tech operators can be fooled by phishing emails so it's important you know how to spot them and protect your valuable data. Here are tips to protect your hotel from phishing emails:
Always double-check before clicking a link: You can also simply hover over the URL and if the web address is suspicious or doesn't make sense, leave it alone. If in any doubt, it's obviously safer not to click the link and delete the email.
Check the source of the email: Don't trust any email address with errors or any that you haven't seen before. If they are coming from someone close to you, you can always reach out to them and confirm if they sent you an email or not.
Use email tools: Ensuring anti-spyware, anti-virus, and anti-malware tools are installed and up-to-date on your systems.
Check the website you're on: Be wary of fake login screens and what sites you browse and where you give away information.
Top hotel email marketing strategies
Now that we have an understanding of the email inbox, let's return to the email outbox. Your hospitality email marketing campaign can take any number of forms. Here are a few email marketing strategies you may want to consider at your hotel:
A time-sensitive email strategy: Many hotel managers do not realise that when you send a marketing email makes a huge difference in its overall success. For an email that is designed to increase bookings and revenue, consider scheduling a Monday send out. For an email designed to increase engagement on social media, perhaps opt to send it on Thursday or Friday.
A holiday email strategy: Holiday emails are particularly enticing, as travellers love to get into the spirit of the season. Consider sending holiday emails that coincide with a booking promotion or discount.
A mobile email strategy: Remember that most of your guests are checking their emails on their phones. Utilise a responsive design for your emails, keep them short and always include a call-to-action.
How to build a hotel email marketing campaign
Ready to build an email marketing campaign that keeps your hotel top of mind for guests? Here's how:
1. Create and grow an email database
What's the use of an email marketing campaign if you don't have anyone to send it to? Your first job is to build an email database, which can be done by collecting customer emails at checkout, with newsletter or blog subscriptions, or in return for a downloadable asset, like a guide to your local area.
2. Segment your database
As your database begins to grow, you should group your audience by characteristics they share, a practice known as segmenting. This allows you to send more targeted and effective emails to each segment.
According to Hospitality Trends, data shows that segmented emails have a 14% higher open rate, and a 100% higher click rate.
It's imperative that you send specific emails to certain audiences in order to personalise the guest experience at your hotel.
3. Target your email campaign to individual guests
To capture their attention, you will need to use targeted promotions based on the interests of your guests.
For instance, including "Spa Packages" in the subject for guests who have indicated an interest in this amenity or service will be more appealing than a generic subject about great deals at your B&B. When you target your promotions, your customers are far more likely to read the emails and ultimately book a stay at your property.
4. Understand the 'why'
What is the purpose of the particular email you're about to write? Understanding the 'why' is critical if you are to write a compelling email. A great place to start is by working out what stage of the sales funnel your audience is in: awareness, consideration, transaction or follow-up.
5. Add essential copy
There are three key written elements to an email:
Subject line: This text essentially decides whether your email will be opened. Make it clear, punchy, compelling, and a maximum of 60 characters.
Body: The body of your email shouldn't be too bulky, lest the audience get bored or overwhelmed. Consider using bold or italics to draw the reader's eye to the most important bits.
Call to action (CTA): What action would you like the reader to take once they've read the email? Usually you'll want them to visit a web page, so ensure the link is eye-catching.
When writing your email, keep the 'why' in mind, and put yourself in the audience's shoes. Will they find this email interesting? Will it inspire action?
6. Add high-quality imagery
Make your email beautiful through eye-catching photographs, and make it yours by featuring your logo and brand colours.
7. Create special promotions for hospitality email marketing
Exclusive offers are appealing to anybody, particularly guests who are interested in scoring a great deal on a stay at your small hotel. Including this important phrase in the subject line will help improve the number of clicks from your email and will significantly boost your bookings.
This is because guests know that they can't get a better deal anywhere else on the Internet, so they don't worry about searching for a better offer. It's a quick and easy way to generate direct bookings without investing a lot of capital into your marketing campaign.
8. Test your hotel email program
It's wise to create two variations of your email, as this enables you to conduct A/B testing. You can send email A to one half of a test audience and email B to the other half, and see which one performs better. Do this over and over again, and you'll gradually optimise your email and make it as effective as possible.
9. Track email marketing performance
The two critical performance metrics for email marketing campaigns are open rate and click-through rate, and they measure exactly what they say they do. The hotel industry has an average email open rate of around 26%, and an average click-through rate of around 3%. If you're doing better than the average, you're doing well! If not, consider optimising with A/B testing.
10. Reach out to past guests
After your guests check out, you should send them a follow-up email requesting feedback about their stay.
Offer them an incentive to leave an online review or to post about your property on social media, such as a discount on a repeat booking. Not only does this help you generate direct email bookings, but it also can turn a customer from a third-party distribution channel into a direct customer. Continue to reach out to previous guests in hopes of getting them to book with you again.
You should be rotating hotel email campaigns regularly throughout the year, as these are some of the most effective forms of online marketing available for hotel operators.
Hotel email marketing examples
What exactly does an effective hotel email look like? Here are a few hotel email marketing examples that you can use as inspiration.
Upselling to a booked guest
Dear [GUEST NAME],
Our team at [HOTEL] is very excited to welcome you on [DATE]! In preparation for your arrival, and in the hope of making your stay as memorable as possible, we'd like to offer you the following deals:
[LIST OF OFFERS INC ROOM UPGRADES, MEAL DEALS, DAY SPA PACKAGES, ETC.]
You can find our full list of packages, services and deals [HERE] – each has been carefully crafted to make your stay with us extra special.
We hope you enjoy all we have to offer.
See you soon,
[NAME], [POSITION] at [HOTEL]
Post-stay email
Dear [GUEST NAME],
Thank you again for choosing to stay with [HOTEL]. We truly hope you enjoyed your stay with us.
At [HOTEL] we're always looking to improve, which is why we take guest feedback seriously. Our guest survey is your chance to tell us what you enjoyed, and how we can do better. If you had two spare minutes to share your thoughts with us it would be greatly appreciated!
Reviews are important to us, so if you enjoyed your stay, it would be a huge help if you had time to post a review on Google, TripAdvisor or the site you booked through.
As a thank you, we'd like to offer you [DEAL OR DISCOUNT] on your next stay!
Thanks again for choosing [HOTEL]. We look forward to seeing you again.
Until next time,
[NAME], [POSITION] at [HOTEL]
Returning guest offer
Hi [GUEST NAME],
It's been too long! Our team at [HOTEL] would love to see you again – and we've got an offer to prove it.
As a past guest, we'd like to offer you [DEAL OR DISCOUNT] for any stay during the month of [MONTH]!
If you've been thinking about a getaway, take this as a sign. And if you haven't been thinking about a getaway, you might be now!
Simply reply to this email or book online using code [CODE] to secure your offer.
[NAME], [POSITION] at [HOTEL]
Hotel email marketing best practices
The most successful hotel email marketing strategies share a few common traits. The following best practices can ensure your efforts are as efficient, effective and productive as possible.
Collect customer data: Customers are comfortable with the fact that they need to offer up their contact details in order to book a room. Always collect this information and insert it into your database.
Segment your audience: As you build your customer database, begin to segment your customers in all manner of creative ways: by age, location, traveller type, rooms booked and more.
Target repeat customers: Guests who have already stayed with you will be more open to receiving your emails and will be more likely to action them.
Focus on peak periods: Craft highly targeted emails in the lead-up to peak periods, explaining why each customer segment should book with you.
Keep subject lines punchy: We all love a pun, but avoid the temptation of making your subject line funny if it dilutes the message. Aim to be clear and concise – tell the reader why they need to open this message.
Always include a CTA: Every email you send should have a clearly defined purpose, and your audience should be fully aware of what you want them to do. Always include a CTA, and make it clear and compelling.
Avoid spamming: If you send many emails every week to your database of customers, you are likely going to get a lot of people unsubscribing from your list. Sometimes less is more when it comes to frequency. Ideally, you should send out emails three to four times a month.
Capture data: Your property management system and online booking software should help you collect the most relevant, accurate and reliable data. This allows you to know your guests and their interests intimately, and to utilise that information to boost those treasured direct bookings.
Best email marketing software for hotels
The right tools make capitalising on email so much easier. Here is a selection of the very best hotel email marketing software:
GuestTalk: GuestTalk helps independent hoteliers to automate much of their message, including emails, but in a perfectly personal and warm way that guests will love.
Experience Hotel: A hospitality CRM with deep email marketing functionality, Experience Hotel is capable of delivering a $31 return on every $1 you spend on email marketing.
KAI: KAI is focused on helping hotels to upsell in the right way. It helps you craft thoughtful, personal, beautiful emails that are very effective in getting your guests to enjoy more of your services.
By Dean Elphick

Dean is the Senior Content Marketing Specialist of Little Hotelier, the all-in-one software solution purpose-built to make the lives of small accommodation providers easier. Dean has made writing and creating content his passion for the entirety of his professional life, which includes more than six years at Little Hotelier. Through content, Dean aims to provide education, inspiration, assistance, and, ultimately, value for small accommodation businesses looking to improve the way they run their operations (and live their life).
We recommend the following articles for you
Back to top