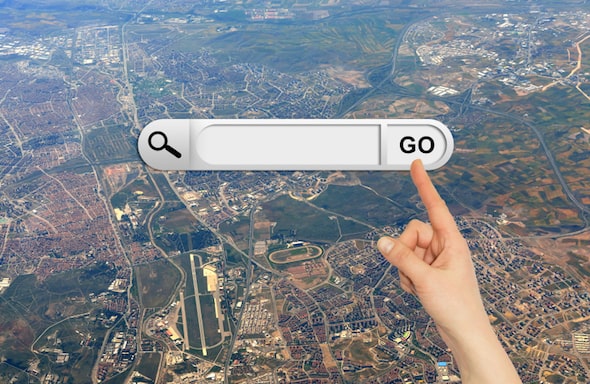 In thinking about your online presence, search engine optimization (SEO) is what will get your small hotel noticed when travelers are doing their online research.
When guests key in "bed and breakfast in London", what do they see? Do you make the top 10 results? Good SEO is what will increase your rank and take you to the top.
While ranking is never guaranteed, here are a few mistakes you should definitely avoid if you want to up your chances of being found on search engines.
1. Forgetting The Basics
Do you know what kinds of phrases people are searching for when they look for your type of accommodation in your area?
For example, if you are a B&B in London, then making sure you have the words "London bed and breakfast" on your page titles and descriptions is the first step to a successful SEO strategy.
The next step is to make sure that people searching for your niche packages will be able to find you. For example "romantic getaway" should be sprinkled into your description of your property.
Travelers are also keen on finding specific facilities and amenities, so make sure these are written in text on your homepage as well.
2. Avoiding Mobile Like The Plague
In this day and age, mobile is no longer a maybe – it's an absolute must! In fact, if you don't optimize your website for mobile devices, you will probably pay for it.
Tnooz reports that:
In the UK alone, travel companies lost £2.7 billion last year to travelers who abandoned their mobile bookings. Tweet this stat!
Almost 2 in 5 shoppers have abandoned a travel booking on a mobile device due to poor user experience. Tweet this stat!
Nearly 50% of all 25-34 year-olds and 40% of all 35-44 year-olds access the internet more from their mobile device than their PC. Tweet this stat!
The top reasons why mobile travel bookings were abandoned include a slow loading site, bad navigation, and a difficult payment process.
3. Failing To Be Seen Everywhere
Another basic principle of SEO is trying to get as many high quality websites linking to you as possible.
Some ideas:
Ask local restaurants, tourist attractions, and other local businesses to link to your website from theirs.
Start blogging! Answer the most common questions that your guests ask you. Frequency should be once per month.
Get listed on Google, TripAdvisor and Yelp, as well as any other popular directories in your region. Regularly ask guests to give you reviews.
Sign up to social media sites that your guests are using, like Facebook and Twitter.
Links have to be genuine, because search engines are smart enough to figure out if you are online being linked to for the sake of SEO.
4.  Letting Things Load… Slowly
Website load speed is very important for your search ranking. A lot of people are impatient, and bounce off your site if it takes too long.
Make sure all of your images are "optimized for web" (this is something you can do for free with GIMP).
Also, you need to have a good CMS (content management system) which loads very quickly, and allows you to update content very quickly.
5. Being Difficult To Use
Make it as easy as possible for the people visiting your site to find the information they need. The way your site is structured needs to be logical for search engines to give you a thumbs up.
Also, do a quick health check to make sure your site contains no broken pages. Use Google Webmaster Tools (it's free) to check if any of your website links are broken. If so, not only will travelers click away from your site, but it's bad for your search engine rank!
Want more tips? Download our comprehensive ebook, The Ultimate Online Guide for Small Accommodation Providers.
Back to top