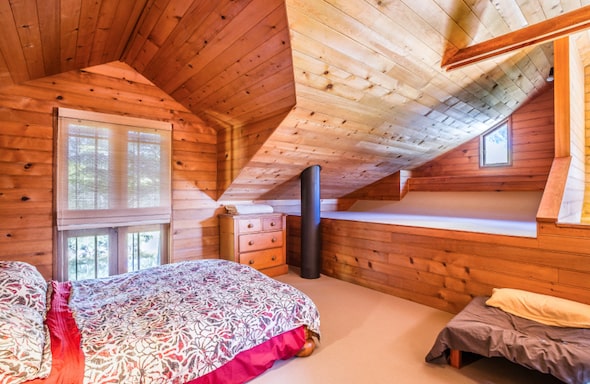 Whether you run a bed and breakfast, small hotel, inn, or guesthouse – all small accommodation providers pride themselves on their ability to offer superior service to their guests.
But are you really focused on optimizing their experience from beginning to end? Make sure you've got all of these items covered.
Before their stay…
Let them book and pay easily
Your online booking process has to be up to scratch for guests to reserve a room online. A lot of elements of your website come into play here – including comprehensive room and rate information, secure payment processing, and mobile user experience.
Get them excited
Before your guests even stay with you, use email to get them excited about it! Your booking engine should allow you to send automated emails leading up to and following your guests' stay.
During their stay…
Rethink your property's design
HotelNewsNow identified some new design trends that are being implemented by today's hotels in response to traveler trends:
Guestrooms are smaller and more efficient, with plenty of outlets for electronic devices. Clunky in-room desks are out, while communal work areas are in. Furniture items serve two functions (eg. a TV stand that doubles as storage space).
Bathrooms have showers instead of bathtubs, and glass enclosure are very popular. There's a spa-like feel to the bathroom. Eco-friendly initiatives like refillable containers and reused bath towels are in place.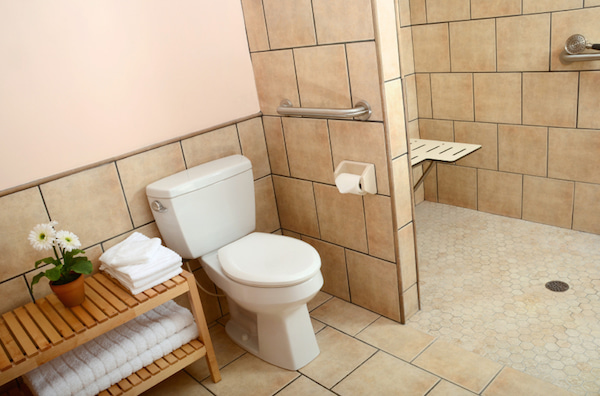 Common areas are open and interactive spaces, where there are communal tables for working and eating, as well as outlets to plug electronics into.
Double-check rooms for cleaning
Lodging Magazine highlighted some commonly overlooked tasks when it comes to room cleaning. Make sure you don't neglect the following.
Lighting. Turn on every light to see if bulbs need replacing, and check if any lamps were unplugged by previous guests.
Clean the TV and sanitize the remote control. Test the TV's broadcast by switching it off and on, and leave the volume at a moderate level.
Alarm clock. Make sure it's working, and has the correct time displayed. Deactivate alarm mode so that your new guests aren't suddenly woken up by a ringing alarm.
Cushions. Check removable cushions for stains and damage, cleaning and replacing them if needed. Also, look for misplaced or dangerous objects.
Appliances. Look for abandoned items in the microwave, minibar, or fridge, and clean as appropriate.
Up-sell items
As long as you offer guests relevant extras, it's a win-win situation: you're enhancing their experience staying with you, and also making it worth your while. Up-sell the following items (managing this should be easy with your front desk system).
Rooms. Rooms are the perfect way to drive more revenue per booking. When one of your more expensive rooms are sitting empty, ask your guests if they would like an upgrade!
Event extras. Your event guests are the perfect up-sell candidates! They want this event to be amazing, and will not mind paying a little more here and there if it will truly enhance the event. Weddings are a great example.
Shuttle. You can easily offer transport to and from the airport! Strike an official business partnership with a local shuttle operator to make it happen.
After their stay…
Your guests' experience doesn't end after they've left your property. Here are some ways to keep in touch with them afterwards, and drive loyalty in the process.
Ask for feedback.
Whether or not your guest has had a good stay at your hotel, you should be asking them for their feedback afterwards. Ask them if they have any suggestions for how you can improve.
If they give you particularly good feedback, ask for a review on TripAdvisor.
Give special offers
To make the most revenue out of each guest, small hotel owners need to drive repeat bookings and referrals. Make sure each guest gets an email with a special promo code to get a dollar amount or percentage off their next stay.
Want more tips like these? Subscribe to our blog!

By Dean Elphick

Dean is the Senior Content Marketing Specialist of Little Hotelier, the all-in-one software solution purpose-built to make the lives of small accommodation providers easier. Dean has made writing and creating content his passion for the entirety of his professional life, which includes more than six years at Little Hotelier. Through content, Dean aims to provide education, inspiration, assistance, and, ultimately, value for small accommodation businesses looking to improve the way they run their operations (and live their life).
We recommend the following articles for you
Back to top