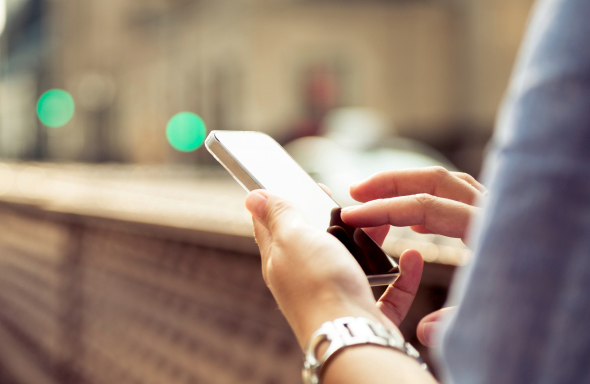 The shift from desktop to mobile continues, and if you try to ignore it, then you're missing out on the opportunity to grab a large chunk of mobile bookings.
In fact,
Research shows that there is a 110% increase in conversion rates when travel sites are optimized for mobile (Source). Tweet this stat!
A poor mobile experience forced 68% of travel shoppers to connect with the brand a different way, and sent 20% to competitor sites! (Source). Tweet this stat!
13% of consumers who had a poor mobile experience stopped using the brand altogether (Source). Tweet this stat!
Travelers are more comfortable than ever when it comes to using their mobiles to research and book travel reservations.
Consider that:
Start optimizing the following mobile booking experiences to attract more direct reservations to your small hotel, bed and breakfast, inn, or guesthouse.
#1 – Navigation
The biggest challenge to booking on a mobile device is navigation, thanks to the limited screen width. This is why most travelers use multiple devices to research and reserve their rooms.
Travelers might use a mobile to do their research, then move to a desktop to make the actual payment.
CitizenM's data supports this – they found that while about 40% of website traffic comes from mobile, only 20% finish their reservation on a smartphone or tablet.
So do everything you can to optimize the mobile navigation experience for your guests. Here's an excellent example from Avocado Sunset Bed & Breakfast: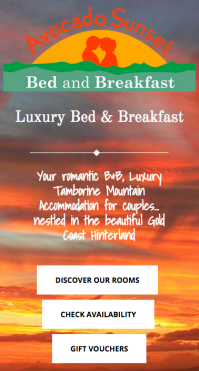 If a traveler finds that your website is too difficult to use via mobile, you may be driving them straight to your competitors!
#2 – Photos
Remember, a picture speaks a thousand words, making your photos the strongest asset you can use to convince guests to stay with you.
To stand out on your guests' mobiles, you need to fill your website with large, high quality, full-width photos of your property.
Here's an example from Chalet la Ferme des Petites Frasses: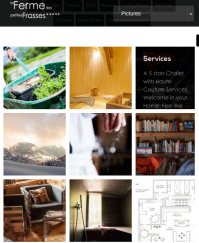 Navigating photos is also important. It should be an easy slide or tap to browse your photos.
We love how this hotelier allows travelers to select which photos they would like to see: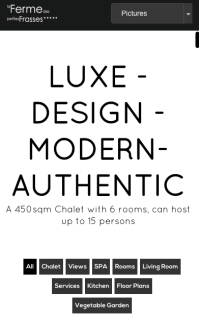 Filters like this ensure that it's not too crowded and travelers can be general or specific in the photos they're looking for.
#3 – Payment
If your mobile website is easy enough to use, the next step to getting more direct online reservations lies in reducing friction when it comes to taking payments.
Shopping cart abandonment is all too common, so remove the questions you don't need. The process must be quick and convenient.
Research conducted by WorldPay found that there are specific trends for online payment by country. Security, currency conversion, and instant booking confirmation are important factors across the board.
#4 – Maps
For travelers on the go, the ability to navigate to and from your property is important.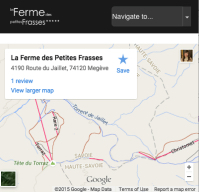 Ensure there is a map functionality on your mobile website, so that they can easily browse through your local area, looking up transport options, meeting locations, hotels and restaurants.
Is your property's booking engine mobile-optimized?
Little Hotelier's all-in-one system is. Our booking engine is best-of-breed. Don't take our word for it, watch a demo or take a free trial to see how it works!
Back to top