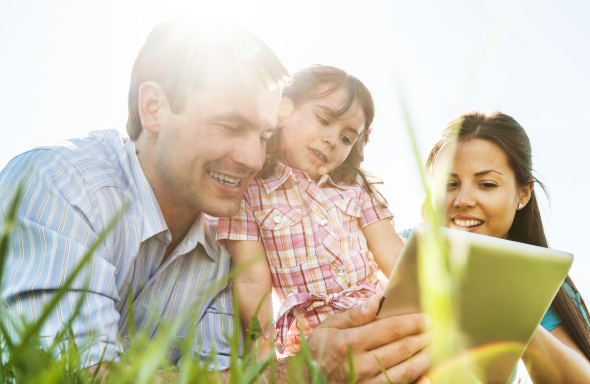 Did you know that 86% of people in a study said they typically make their travel bookings online (Source)?
If you don't make it easy for them to book a stay with you, then you're losing out on the vast majority of potential online bookings!
Here's how to optimize your online booking process from start to finish, so that your guests love you from the very first click.
Tug at their heartstrings
The best way to sell is by evoking some type of emotion. At your bed and breakfast, the best type of emotion to trigger is desire – a desire to stay at your property, for whatever emotional reason will resonate with them most.
It really depends on your type of property, and who you are trying to attract.
A couple = relaxation, romance, privacy.
A family = fun, activities for kids, pram hire.
Business travelers = wifi, facilities, gym, transport, coffee shops.
Leisure travelers = what's on in town, distance to nearby attractions.
To trigger emotion you need to make sure that guests want to picture themselves comfortably staying at your property for the duration of their break.
Much of the time they spend while they're at your destination won't be at your hotel – if they're there on business, it will be spent at a conference; if they're there for a family holiday, they'll be out and about doing what the kids want to do; if they're there for a couple's escape, they'll be looking for romantic ways to spend their time.
This is why your website needs to contain comprehensive information about your local area – they just won't spend too much time at your bed and breakfast!
Leisure travelers want to know what your area has to offer them, so that they can make the most out of their stay. Highlight your destination's culture and history, and provide tips on what they can do.
Sell the property
No, don't literally sell your property – but market it effectively to your guests!
Use high resolution images to make them truly want to stay with you. Your photos must be of high quality. Here are some tips on how to take excellent photos of your property.
Describe your property's history, services and facilities. Your accommodation is unique. That's why your guests aren't staying at large hotel chains! Highlight what makes your property special, and let guests feel like they are really getting to know you.
Simplify pricing. Display your hot deals quickly, and allow international guests to check your rates in the currency of their choice.
Make sure there are reviews from other travelers, and social plugins from sites like TripAdvisor. This adds credibility to your business, and guests will feel like one of many who have chosen rightly to stay at your property.
Create a sense of urgency. For example, you can do this by reminding guests that room rates are are 10% off for a limited time only, or that you're low on available rooms.
Smooth out the payment process
A lot of travelers abandon your website at this point. To encourage them to stick around, SiteMinder reports that your online payment process should be:
Totally secure. Two thirds of US travelers are nervous about being redirected to pay.
Simple. 63% of Chinese travelers say an overly complex payment page frustrates them.
Flexible in terms of currency. A third of US + UK travelers would abandon the purchase if USD + GBP are not displayed.
Alleviate buyer's guilt
Right after your guest makes a booking, you need to reduce what's known as 'buyer's guilt'! How? By reinforcing the fact that they've just made an excellent decision.
Your small hotel's reservation system should send an automatic email immediately after your guest enters their details to make a booking.
Usually, a credit card is required, so the purpose of this email is to reassure your guests that the reservation was successful.
A confirmation email gives them peace of mind that your hotel is legitimate and their sensitive financial data is safe with you.
Of course, this is only one of the several automated emails that you should be sending guests. You should send them more emails to get them excited about staying with you.
Want more tips on reservation management for small hotels? Download our free eBook:
Back to top