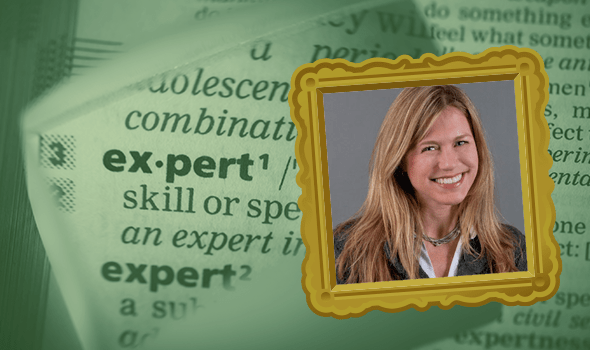 Many small accommodation providers wonder how TripAdvisor can help them to manage their online reputation and more importantly, get them more online bookings.
To find out, we went straight to the source. Here are key insights from Heather Leisman, Vice President Industry Marketing for TripAdvisor for Business.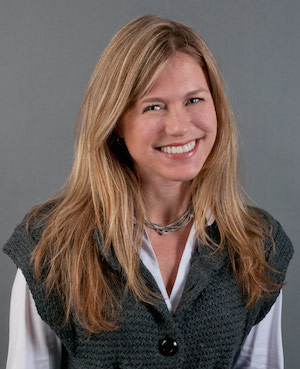 Heather leads global marketing to the hospitality industry, further building the sector's understanding of what TripAdvisor can offer and helping hospitality professionals take an active role in managing their customers' experience.
What differentiates TripAdvisor in the online space for small accommodation providers from other providers?
TripAdvisor is the world's largest travel site, with 340 million unique users every month and domains in 45 countries worldwide. Now in its 15th year, TripAdvisor is a brand that travelers recognize and rely on when planning and booking their perfect trip.
According to the recently released TripBarometer survey, 88 percent of global travelers say reviews on TripAdvisor are influential when choosing where to book. The hospitality industry has understood the importance of this trend as well, with 92 percent of global hoteliers stating that reviews on TripAdvisor are important for generating bookings.
Looking at stats like these, it's clear that TripAdvisor plays an essential role in today's travel research and planning process, both for consumers and businesses.
TripAdvisor is a great platform for small accommodation businesses as it provides a level playing field for all providers to access potential guests. Small accommodations can take advantage of their presence on TripAdvisor to market their property to a huge, international audience of potential guests who are searching for a place to stay. And regardless of the size of their marketing budget, TripAdvisor's highly qualified traffic makes it one of the most efficient ways a small property can attract and retain guests.
With TripAdvisor, it doesn't matter if you are a large hotel chain or a small independent property, if you provide excellent service, you can rise to the top of the ranking.
How can small hotel owners drive occupancy from online in 2015?
According to TripBarometer, two thirds of travelers (59%) booked their last holiday online, so it is imperative for businesses to maximize and optimize their online presence. However, the cost and complexity of executing online marketing strategies and optimizing online bookings can be daunting or even inaccessible for small, independent hotels.
To address this problem, TripAdvisor has developed a suite of tools and resources that allow hotels to leverage TripAdvisor's marketing expertise and technology to reach millions of travelers across the globe.
Upon registering their listing with TripAdvisor, all businesses are provided with a range of free tools including analytics, information resources and promotional collateral such as widgets and stickers, all aimed at assisting businesses to enhance their listing.
In addition to the free resources provided through the Management Centre, TripAdvisor also has a suite of marketing products available to businesses which provide further opportunities to engage with potential guests and drive bookings.
How can TripAdvisor assist small accommodation owners with their overall distribution strategy?
TripAdvisor offers small accommodation owners with a platform to reach and influence the booking decisions of millions of travelers worldwide.
TripAdvisor's suite of paid marketing products are designed to be powerful channels that help convert browsers into bookers. A Business Listing subscription allows hotels to capture direct business by putting all of the relevant property information at travelers' fingertips: direct contact information, special offers, announcements. It also offers a full suite of analytics tools, which help owners to get a deeper understanding of their properties' performance on the site and identify new audiences.
TripAdvisor is also partnering with hotel technology providers, such as the Little Hotelier channel manager, to offer travelers a seamless way to book a room directly from their chosen hotel's TripAdvisor property page via certified connectivity partners.
TripConnect instant booking is a way for hotel's to capture bookings from their TripAdvisor page, enabling bookings directly, increasing conversion, and improving the customer experience for travelers looking to select a property and complete their reservation without leaving the familiarity of the TripAdvisor website and experience.
Can you please provide us with tips on how to attract and convert travelers online via TripAdvisor?
There are a number of ways for small hotels to improve their guest's engagement and conversion online. Firstly, hotels should also be harnessing the power of the TripAdvisor brand and making use of the free widgets, tools and webinars TripAdvisor offers all businesses.
Millions of travelers visit TripAdvisor every month so it is critical for hotels to optimize their TripAdvisor listing, ensuring that they have correct and current information displayed and that they are actively managing their online reputation.
But these days, not only is it essential to monitor what travelers are saying about your hotel business; it's also important to encourage guests to share their experiences and write reviews.
To facilitate this effort, TripAdvisor offers Review Express, a free review collection service whereby hoteliers can upload their guests' email addresses and send them a customizable email asking them to write a review about their stay (all information is private and will not shared).
Fresh content is deemed more valuable by travelers who want to read about a guest's experience from a few days or weeks ago, rather than from someone who visited the hotel last year and using a service like Review Express means not only more reviews but also, more recent reviews.
Responding to reviews is one of the most important things business owners can do and is another free tool available on TripAdvisor.
A study released by TripAdvisor last year revealed that hotels providing a management response to reviews are 21 percent more likely to receive a booking inquiry via TripAdvisor than those who don't respond to any reviews. And properties that respond to over 50 percent of their reviews increase their likelihood of receiving a booking inquiry by 24 percent (compared to properties that do not respond to reviews).
For Business Listings subscribers, the top tips would be to ensure that they are utilizing all of the benefits. Develop and promote special offers, use the announcements feature to spotlight important news, display direct contact information and showcase beautiful images.
Hotels should also be using the property dashboard to gain competitive insights and make educated marketing decisions based on the comprehensive traveler, competitor and market data and trends provided.
Now with the introduction of the TripConnect Instant Booking feature, TripAdvisor also offers a powerful new booking channel enabling travelers to book directly with the hotel through TripAdvisor.
The bonus of this new feature is not only that the hotel owns the guest relationship from the moment of booking but also that hotels only pay for completed stays, in a pay-per-booking commission model.
Hotels using Little Hotelier's channel manager are eligible to access this new service.
Are there any tactics like Remarketing or abandoned reservation re-engagement tactics that TripAdvisor uses as part of your offering?
We're always exploring new ways to enhance the user experience on TripAdvisor, both for travelers using the site to plan and book their trips and for business owners promoting their properties to potential customers and guests.
What are the key traveler trends to look out for in 2015 for small accommodation businesses?
TripAdvisor recently released the 2015 edition of TripBarometer, which looks at the Global Travel Economy. According to that survey, the key traveler trends small accommodation businesses need to be aware of in 2015:
Amenities continue to be an opportunity to win bookings.
Price, travel reviews and convenient location are most influential for travelers when booking an accommodation. However, 77% say amenities are also influential during the decision process. Amenities that travelers find most influential when booking an accommodation:
Free in-room Wi-Fi – 74%
Free breakfast – 60%
In-room amenities – 58%
Free shuttle service – 35%
Staff who speak the traveler's language – 35%
Local exploration is a main motivator for choosing destinations.
When travelers worldwide were asked why they picked a particular destination, many said that local activities, experiences and culture are highly influential.
Common reasons for visiting a specific place in 2015:
It's somewhere I've always wanted to go – 42%
It suits the holiday activities I want – 33%
There's a particular attraction I want to visit – 33%
I love exploring the area – 29%
I love the local cuisine – 23%
Travelers are more likely to splurge on sightseeing.
Compared to other holiday expenses, sightseeing is the most common "special treat". In fact, more travelers are likely to spend more on sightseeing than on shopping, souvenirs and nightlife combined.
Here are the most common things that travelers are willing to spend more on as a treat:
Sightseeing – 53%
Special dining experiences – 41%
Accommodation – 41%
Activities – 35%
Shopping – 24%
International leisure trips are expected to increase by 15%
We asked travelers how many international trips they took in 2014, and how many they plan to take in 2015. Globally, the average number is set to increase by 15% this year.
Travelers from these countries are especially planning to increase their trips abroad in 2015:
Turkey – up 58%
India – up 45%
New Zealand – up 39%
South Africa – up 38%
Brazil – up 37%
Twice as many travelers plan to spend more on travel in 2015.
32% of travelers plan to spend more this year than they did last year, compared to 16% who plan to reduce travel spending.
Which countries have the highest percentage of travelers increasing their budgets?
New Zealand – 52%
Thailand – 49%
South Africa – 47%
Australia – 45%
Argentina – 44%
Further information and insights can be found here.
Are there any offers small hotels should consider to get more customers over the line?
Three quarters of travelers say that hotel promotions and discounts influence their booking decision, according to the TripBarometer Global Travel Economy report. Nearly half say that special offers also have a big impact on their selection.
Business Listings subscribers can post customizable special offers on their TripAdvisor page. Considering the important role special offers and promotions play in travelers' booking decisions, here are a few tips for creating a successful Special Offer on TripAdvisor:
Use offers to generate traffic – special offers appear on high-visibility pages on TripAdvisor.
Include real value – appeal to travelers' wallets or offer an useful value add.
Promote your signature amenities – highlight the best your hotel has to offer with a discounts or value adds.
Make your offer easy to redeem – link guests directly to the relevant webpage.
Track your results and test – learn which offers are delivering the best conversion.
Why is it important to use TripAdvisor in a small hotel's online distribution strategy?
We know that independent hotels and bed & breakfast owners are interested in getting more direct bookings, but this isn't always easy to do:
Hotels want to drive more bookings through their own website, but getting potential customers to their site requires marketing – search engine optimization, advertising, social media, rewards programs – which requires dedicated spend.
For small properties, it isn't always possible to opimitize their websites for multiple languages, multiple currencies and multiple platforms.
Many independent property owners are busy running a business and don't necessarily have the time to manage new channels or unfamiliar marketing strategies.
Small hotels can take advantage of their presence on TripAdvisor; where they can reach a huge, international potential client base who are searching for a place to stay; where their property pages are already optimized in 28 languages and across all platforms (mobile, tablet and desktop); and make use of the same technology provider that powers reservations on their own websites to acquire more bookings on TripAdvisor.
Start accepting instant bookings with TripConnect
Hoteliers using Little Hotelier's channel manager are eligible to participate in TripConnect instant booking on TripAdvisor by adding this as a channel through Little Hotelier. More information about TripConnect instant booking can be found on TripAdvisor Insights.
Back to top