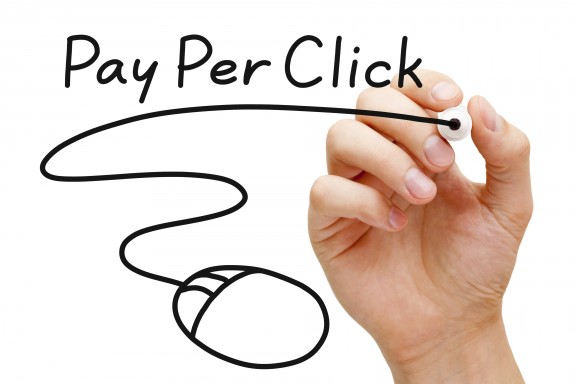 As a small hotel – where every dollar counts and every penny needs to be well spent – you may not have a huge marketing budget for search engine marketing (SEM).
In fact, pay-per-click (PPC) might scare you all together. How and where is the return on investment? How do you get started?
Here is a simple guide from our very own SEO (search engine optimisation) and SEM (search engine marketing) expert at Little Hotelier, who shares some tips on how you can optimise your Google AdWords pay-per-click advertising and increase your return on investment.
1. List your keywords
Think about your typical guest as a specific person. What do they do? Where do they live? How do they go about finding and booking their travel? This will give you a wonderful list to work from and will help you with a more targeted approach.
For example, you might be targeting French couples looking to travel to London for a romantic escape. In this instance, your keywords could be 'romantic break London' (most people these days search by phrases rather than individual words) and, in Google, you could then target the location specifically to France.
2. Set your cost per conversion (booking)
Put your best foot forward, but be practical. You should try to stay within a specific cost-per-conversion (i.e. cost per booking) and raise or lower your bids appropriately. For example, if you bid $1 on the keywords 'romantic break London' and then 1 in every 10 guests visits your site and books your small hotel as a result, your cost-per-conversion will be $10. By calculating this figure, you can then decide your approach.
So, using the above example, if you are only prepared to spend $10 per booking, you should continue to keep the bid as it is. If you are prepared to spend more, raise your bid to ensure you have the highest chance of getting booked.
When should you consider raising bids?
If you are prepared to spend more per booking, then you should consider raising your bid as you will get more impressions (eyes) on Google and therefore have a higher chance of being clicked on and getting booked.
When should you consider lowering bids?
If you are not converting off certain keywords or if they have a low quality score of less than 5, you should consider either removing or lowering the bid. This will mean fewer impressions on Google, but also a lower cost-per-conversion.
3. Adjust your keywords
With your keyword selection, make sure you have a good balance of exact phrase matches and broad phrase matches; as broad match terms are the least likely to convert to bookings however have higher search volume. For example, if you're bidding on "bed and breakfast London" as a broader match term, your advert still has the potential to target guests searching "bed and breakfast Florida". Of course, if your hotel is not in Florida, then this isn't something you would want to bid on. By bidding on a blend of specific and broad matches, you increase your chance of finding guests where they are looking.
4. Write the most appealing ad
Increase your chance of getting booked by pay-per-click by writing an appealing advert to your audience. As mentioned, if your target guest is a French romantic, perhaps you could look into getting your text translated into French. Your advert could focus on how your Romantic guesthouse comes with a free romantic hamper on arrival, for example.
5. Get a great Google quality score
Google scores each of their customers, like you, with a quality score, which will position you higher on the results page as the score increases. A higher quality score means a higher position.
According to Google, your score is impacted by the following factors:
1. Your historical performance with Google PPC
2. Click-through rates
3. How you perform geographically
4. The relevance of your keywords to the searcher
5. Where your advert clicks through to (in most cases, this will be your website or pages within your website)
6. "Other" (a Google secret no one really knows).
Try to increase this score by focussing on being as relevant and as transparent to your guests as possible. You can do this by directing your pay-per-click adverts to the appropriate page, not just to your homepage. Adding your local Google+ details on your website will also help. Don't have one?
Here's a guide on how to get one very easily – and it's free.
Additionally, ensure your website includes your contact details and a simple booking engine so your guests are able to convert on every page. Little Hotelier comes with a leading booking engine that customises to your website and can be added to any page on your website.
If you are currently unable to take real-time bookings on your website, get a free trial of Little Hotelier's all-in-one accommodation management and booking software. It will manage your availability and rates across multiple booking channels, so you can generate greater revenue for your property while making sure that you are never overbooked.
6. Keep monitoring
If you take just one point away from reading this guide, this should be it: Keep monitoring your keywords and how they perform over time. The great thing about online marketing is that you can constantly evolve and better your efforts whilst increasing your return on investment. Set your daily budget with Google as a safety net to ensure you are never over spending and continue to analyse your cost-per-conversion from pay-per-click.
We're offering a FREE ebook on how to attract and convert guests online if you're interested:
Back to top