Booking engines, channel managers, and front desk systems are all types of technology being used by modern accommodation providers.
Perhaps you are a newcomer to the hospitality industry, or you run a small property and are unfamiliar with the technology large hotels are using.
Well, you've come to the right place! Here's some more information on what this technology is and how your bed and breakfast, inn, lodge, or guest house can leverage it.
Booking engines
A website's booking engine is the software application being used to secure online reservations.
There has been such an increase in accommodations being booked online that even the smallest of hotels can no longer ignore the need of an online booking engine.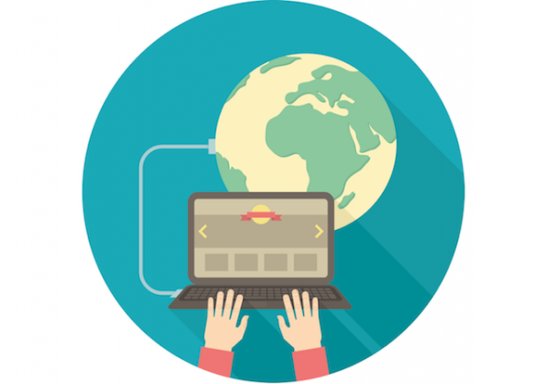 Travelers see it as being more convenient, because they can make their reservation at their leisure instead of having to wait till you're at your desk.
Your booking engine will allow you to sell your rooms through
Your own website;
Third party sites like Facebook that your hotel is listed on
Your booking engine can take credit card details and work with an online merchant service or integrate with a Payment Gateway to process deposits and payments.
Instead of having to manually input online bookings, your booking engine automatically processes them, safely storing all of your customer's data.
Channel managers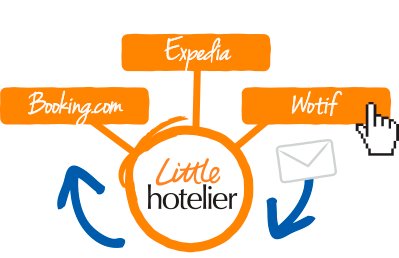 As the name suggests, channel managers allow properties to efficiently manage the different online distribution channels that their property sells through.
They allow small properties to give booking sites their up to date rates and inventory, using a pooled inventory model. This means that no matter where a booking is made – be it direct on your website, through a third party booking site, or at your point of sale – inventory is always up to date and you are never overbooked.
Channel managers give small accommodation providers two main benefits:
Ability to sell the most rooms possible through as many channels at possible (without risk of overbooking).
Reduced admin by managing inventory and room rates from one central place (no need to log into the backend system of each booking site)
For travelers, channel managers allow them to instantly confirm a booking from third party websites – typically trusted OTAs that have special rates, and whom they feel comfortable booking with.
The channel management software should integrate with your booking engine so that there is one view of inventory and bookings at any point in time.
Many modern hotel booking engines already have channel managers attached, but you need to make sure that it supports the booking sites you already sell through, and also that it connects you to a heap of new booking sites that reach different markets.
Front desk system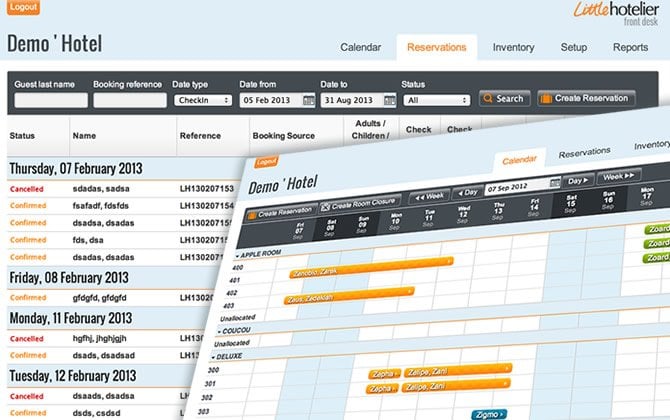 Your small property's front desk system (also known as a property management system), is the software used to automate the operations of a hotel.
It will allow you to manage the day-to-day operations of a property:
Process reservations (online and POS)
Manage guest check-ins and check-outs
Manage guest booking details
Track your inventory and rates
Handle front office accounting
Manage maintenance
Manage guest communications (automatic emails)
Front desk systems have advanced to the point that they integrate with booking engines and channel managers.
Booking engines, channel managers, and front desk systems for small hotels and inns
Small hotels don't need the added hassle of using separate systems for each. Find an all-in-one hotel reservation system that is suited to small hotels, like Little Hotelier is.
Make sure the software you choose lines up with the needs of your small property, especially in terms of flexibility and cost. Some solutions will enforce contracts, and structure their pricing based on a percentage of commission per booking, but it is difficult to grow with such a pricing model.
On the other hand, systems like Little Hotelier operate off a no contract, fixed monthly fee, which makes it easier for you to budget your expenses.
Make sure you take a free trial of each of the systems you look at – they are standard in the industry. If no free trial is available, at least request a demonstration of the product. You want to play around with it to make sure that it is truly the easiest and most comprehensive solution for your small property.
Why not start with Little Hotelier all-in-one?

Back to top