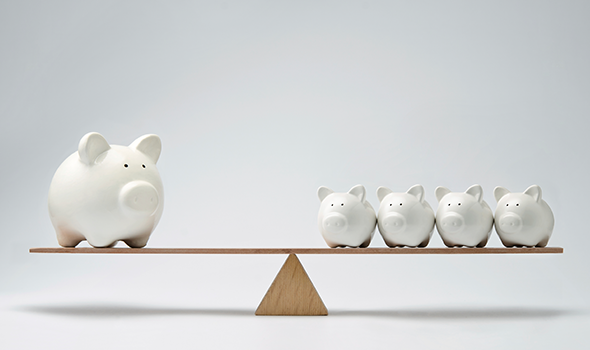 If you run a small accommodation and you are looking to sell your rooms online through various booking sites, then you may come across the term 'pooled inventory model' as one way of doing so.
Here's what pooled inventory means for your small hotel (and why it's so valuable).
What is a pooled inventory model?
There are two main distribution models that you can choose from to sell your small hotel's rooms online; that is, pooled inventory, and allocated inventory.
Pooled inventory
Pooled inventory means that you evenly distribute all your available rooms across a number of sites – including your own website. In this case, all inventory is automatically reduced across all booking sites when booking made from any site.
Allocated inventory
With inventory allocation, you give each channel a certain number of rooms. In this case, you limit the amount of rooms each channel can sell, splitting up inventory evenly or according to how much you think they can sell, reserving some rooms for direct point of sale bookings.
How can a pooled inventory model benefit your small hotel?
Pooled inventory removes all of the manual work from selling rooms online while increasing revenue. You also don't have to log into multiple sites if you want to update your room rates or apply stop sells.
While many large hotel chains use room allocation, this is not ideal for small hotels, because…
You could potentially overbook your rooms
For example, you accept a booking over the phone, but within minutes that room gets sold on one of your booking sites – before you get a chance to log in and update it. You then get stuck upgrading your guests (and losing money on the difference in room rates), or worse – having to turn them away completely because you're at full occupancy.
You could potentially miss out on room sales
For example, if you give Booking.com 5 rooms and Expedia 5 rooms, and Expedia gets booked out, while Booking.com has 2 rooms to spare, those 2 rooms go unoccupied, whereas Expedia could have sold it (but they turned guests away because you only gave them 5 rooms).
How can you apply the pooled inventory model at your small hotel?
You will need a smart piece of hotel technology called a 'channel manager'. As the name suggests, channel managers allow properties to efficiently manage the different online distribution channels that their property sells through.
They allow small properties to give booking sites their up to date rates and inventory, so that no matter where a booking is made – be it direct on your website, through a third party booking site, or at your point of sale – inventory is always up to date and you are never overbooked.
Channel managers allow travelers to instantly confirm a booking from third party websites – typically trusted Online Travel Agencies (OTAs) that have special rates, and whom they feel comfortable booking with.
In terms of channel management features, here's what you should look for:
Live rate and availability updates.
Connection to hard-to-reach markets through a variety of OTAs.
Solid reporting on which channels work.
Excellent training and support.
If you're interested to see how Little Hotelier's channel manager works, watch our demo videos.
Back to top