While it may seem daunting to develop and maintain a room pricing strategy at your small accommodation business, you don't have to be a revenue management expert to make a good start.
By taking a methodical approach and gaining an understanding of some of the key pricing concepts and tactics, you'll be able to quickly boost the profit of your business.
So let's take a look!
Getting started with hotel pricing
The first thing to note when considering pricing at your property is that there is no one-size fits all approach. How you determine your rates will ultimately depend on a number of factors including:
The size of your property and how many rooms you have
Your destination and specific location
Your local competitors
Your target market
Any unique selling points that make you stand out
Once you have all this information on hand, you can start to apply it to a pricing strategy.
A second crucial point to remember is that to truly manage revenue effectively you'll need to adopt different strategies and different rates throughout the year. This will ensure you can maximise profit and that you don't get caught out by changing trends or fall behind your competition.
For instance you might want to adjust your rates when:
There's a change of season or demand (e.g summer might be your busy season)
A cultural or leisure event is happening
A corporate conference is in town
You notice a change in competitor rates
Your availability decreases / occupancy increases
Sign up to stay ahead of change.
Pricing strategies for small hotels
Before you decide on a pricing strategy you need to ensure you can accurately forecast demand and track changes in your local market. This data will enable you to make smart decisions throughout the year.
If you need help keeping track of your property's performance and the competition, consider using reporting and insights software.
With all that in mind, here's a few pricing strategies you could set at your property as a foundation:
A value-added strategy – This means you will set your prices slightly higher than your competitors but winning guests over with more extras and add-ons to their booking.
A discount strategy – Useful when you're in a low season and need to boost occupancy by discounting your base rates. You'll need to make up the additional revenue through other services such as food and beverage.
A cost-based strategy – This involves calculating all the costs of running your property and then pricing your rooms based on the amount of profit you want to make. Of course, you need to take into account which costs are constant and which costs vary.
A seasonal strategy – This involves adjusting your rates on a quarterly or half-yearly basis based on your forecasted demand, raising rates for the busy periods and lowering them in low periods, and using promotions and packages to boost bookings.
While these strategies may be fine as a starting point, they can't be relied upon as a 'set and forget' pricing strategy if you want to maximise profit at your business.
That brings us to…
Dynamic pricing for small accommodation providers
Dynamic pricing means changing room rates daily or even within the day based on real-time demand and market fluctuations. In high seasons especially, demand and prices can change frequently.
Typically, pricing is not about what your room is worth but what value you can get out of it. That's why dynamic pricing is so important, because it allows you the chance to maximise your profit margins on every room at your property.
It's managed most easily with the help of a tool that can gather market intelligence and suggest optimal pricing for you.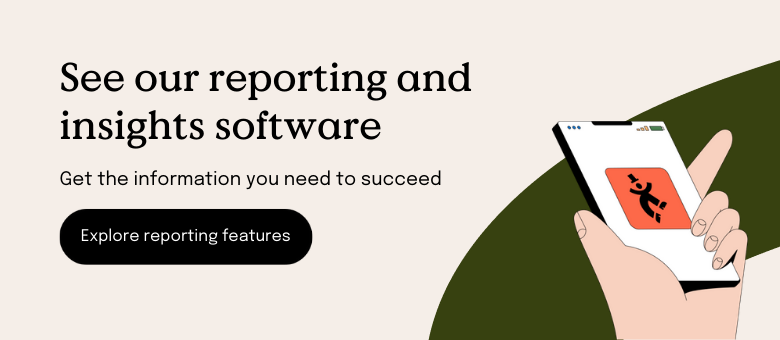 Clever hotel room rate optimisation tactics
Outside of any major pricing strategies you set, there's plenty of smaller room rate tactics you can apply that may help you win additional bookings or incentivise guests to spend a little more.
Here are some ideas:
Psychological pricing – While a nice even rate of $200 per night may be easier for you, a consumer will find the rate $199 more appealing. It seems illogical but quite often accurate, and it also allows you to market rooms as 'under $200 per night'.
Segmented room pricing – There's always some budget-conscious travellers who are going to look for the cheapest price possible, and luxury travellers for whom money is no object. However, the vast majority of travellers are going to be middle-market guests who are looking for a nice room that offers good value. To capture as many bookings as possible, set your basic room price to the cheapest market rate, while pricing your mid-level rooms at the basic rate of most of your competitors.
Using valuable packages – Packages can allow you to earn more per booking than you would if people just booked a basic room. Packages might include wine and chocolates, or a welcome basket that includes luxury toiletries, snacks and water.
Segmented guest pricing – By knowing what your most common guests are motivated by, you can set rates to maximise bookings and revenue. For example, if you are a hostel which caters to millennial travellers, you will likely want to create a pricing strategy that allows you to offer low base rates and extras that enable you to earn more per traveller.
Competitive pricing – Sometimes occupancy is the key, so you just need to price-match or beat your competitors on price to get guests through your door with the promise of a better experience.
Weekend pricing – If your bed and breakfast is located in a particularly popular weekend destination, you can establish higher rates for Friday, Saturday and Sunday nights every week.
OTA-led pricing – If you rely heavily on OTAs, you may want to consider the pricing strategies that work best for them as you develop your B&Bs rates and revenue management strategy.
Perhaps the most interesting tactic of all though involves setting rates specifically for travellers booking on their mobile device…
Mobile-only rates and promotions to increase hotel bookings
Mobile as a channel for online travel booking is constantly growing, and accommodation booking accounts for a majority share in the mobile travel booking market.
Just check out these stats we found:
So the evidence is there to sell some of your rooms with mobile-exclusive rates. This will allow you to:
Capture more last-minute bookings
Encourage more direct bookings
Speed up conversions
Give you additional customer data
Add a layer of flexibility to your pricing strategies
Want to know more about what you read in the blog? Get a full guide to revenue management and pricing with our free ebook.

Share with your community:
We recommend the following articles for you
Back to top