If you've been a small accommodation provider for a while, you've probably come across the term 'rate parity'.
Rate parity plays an important role in the hotel industry, especially in the online marketplace. Here's everything you need to know when managing room rates and distribution at your property.
What is rate parity?
Rate parity is a contractual agreement between a hotel or B&B and its distribution agents that its room rates will remain the same across all booking channels — including the hotel or B&B's own website.
As you might expect, rate parity is highly beneficial to online travel agents (OTAs) that have access to a vast number of travellers and charge commission rates to property owners/operators.
There are two main types of rate parity:
Wide rate parity
With wide rate parity, a hotel or B&B agrees not to undercut the room prices that an OTA charges for their hotel. This agreement generally applies to all distribution channels.
Narrow rate parity
Narrow rate parity clauses allow hotels to offer lower rates than other OTAs, but not publicly through their own websites. With this type of rate parity, hotels can offer lower direct rates through indirect or offline channels such as email, phone booking and customer loyalty programs.
Is rate parity mandatory?
When you partner with an OTA, they will usually require you to agree to rate parity. You are not allowed to undercut the rates they display for your rooms on their websites.
Many countries around the world consider rate parity to be a completely legal business practice, despite the fact that it can be a disadvantage to small business owners.
However, there is a movement in Europe in which several countries have begun to make rate parity illegal in hopes of levelling the playing field between large distribution agents like OTAs and independent accommodation operators.
The countries where rate parity is currently illegal include:
Austria
France
Italy
Belgium
Other countries are in the process of banning rate parity policies, including Switzerland. Germany has also enforced stricter regulations on rate parity for some OTAs.
In other European Union countries as well as Australia and New Zealand, certain OTAs have adopted narrow rate parity clauses. In other major markets, these OTAs use wide rate parity clauses.
The pros and cons of rate parity
The idea behind rate parity is that it will level the playing field for all distribution agents. However, the perception is that it ultimately punishes hotels and B&Bs that earn less revenue when the majority of their bookings come from larger distribution agents charging hefty commission rates.
In reality, there are both benefits and drawbacks to rate parity:
Rate parity pros
It can boost your overall revenue. Rate parity is a basic requirement in most agreements with OTAs. As a small accommodation provider, you need to partner with the major players, like OTAs, to increase your visibility and attract travellers from across the globe. When you make rate parity a priority, you'll be able to easily connect with agents who will help boost your revenue.
It can help prevent business complications. When your room rates are inconsistent across platforms, you run the risk of upsetting your customers and angering your distribution partners. Inconsistency in room rates also leads to overbookings, which is a customer service nightmare for any travel brand. By achieving rate parity, you will find that daily operations at your B&B run much smoother than if you had inconsistent room rates across your distribution network.
Rate parity cons
Paying commission on top of your lowest possible rate cuts into revenue. In small hotels, every dollar counts. While it's fair for OTAs to ask for commission for promoting you to thousands of people every day, paying commission on top of your lowest possible rate cuts into revenue you would have earned had these people booked directly.
Rates need to be consistently checked and updated. OTAs are known to change their rates according to factors like device and location. OTAs can deliver reservations to hotels at a net rate, meaning they can and do reduce prices below minimum contracted margins by reducing their commission margins. This puts tremendous pressure on small hotels to keep checking the OTAs' rates so they can match their prices, but it's a time consuming activity.
Managing rate changes across multiple distribution channels can be challenging. When OTA channels aren't directly linked to a small hotel's PMS system through a channel manager, rate parity is even more difficult to manage. Small hoteliers have to log into multiple systems to update their rates.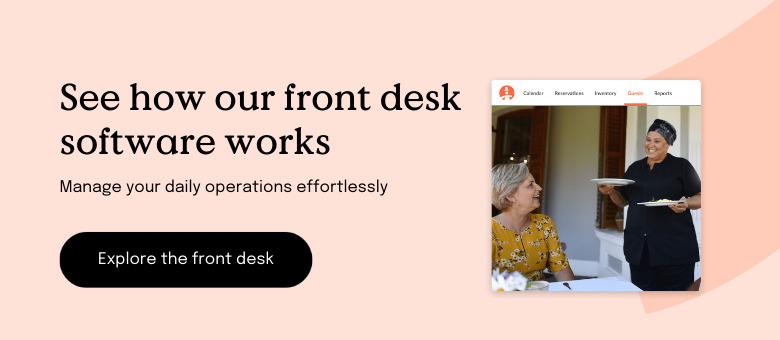 How to make rate parity work for your hotel
When it comes to rate parity, small hotels are caught between a rock and a hard place. On one hand, you probably don't have the marketing budget to achieve the kind of reach that your OTA partners do. They bring you business. On the other hand, you need to drive more direct bookings to maximise revenue.
Here are some ways to tackle the challenges of rate parity:
Package your rooms to make them more appealing
You can enhance your offering by adding elements like free parking, wifi, and tickets to a local event. Your OTA may be selling the room at a discounted price, but with your full price there are extras that are more valuable than the discount your guest would be getting if they booked with the OTA.
Lower your rates to a limited audience
While you can't publicly advertise lower room rates, you're allowed to do so to a limited audience. This means that to drive direct bookings you can offer deals to:
Facebook fans
Twitter followers
Your email database
Phone enquiries
Loyalty program members
Remember to invite people to join these audiences through calls to action on your website. Tell them they can get special discounts and promotions unavailable elsewhere.
Use meta search engines
Metasearch engines like TripAdvisor are a great way to compete with OTAs for bookings. Through TripConnect, small hotels can bid to be featured at the top of the list. Because this is using a PPC model, it is likely to be cheaper than the commission paid to OTAs.
Metasearch engines are increasingly popular with consumers. Not only can they compare and search properties, but they can choose the channel they want to use to book these properties. More often than not, they will choose to book direct because it is seen as being more reliable.
Improve the booking process
The ease of booking directly with you needs to match if not be smoother than booking with OTAs. Make sure it's easy to understand what rooms are available and at what rate (don't overwhelm with too many choices), and that it looks and feels secure to make a booking directly through your website.
Partner with a B&B channel manager
A good channel manager will allow you to easily push the most up to date room rates (and inventory) to all of your connected OTAs. For example, Little Hotelier connects you to hundreds of online distribution channels.
With a channel manager in place, you can instantly update your live rates and availability across your entire distribution network. This ensures that every agent has the best, most reliable information on hand at all times. The bottom line is rate parity matters. Find out how Little Hotelier's hotel channel manager software makes managing room rates across multiple distribution channels fast and easy.
Share with your community:
We recommend the following articles for you
Back to top