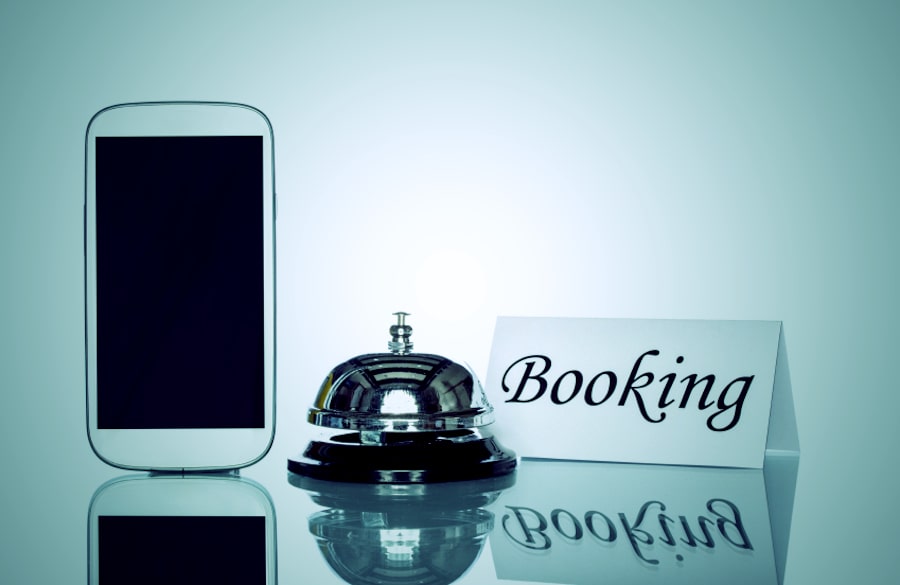 It's no secret that technology has changed the way that we travel, and we are more than comfortable in using technology – including mobile technology – for all aspects of our trips.
Technology is apparent in all steps of the traveler's journey – from researching potential hotels online and booking them through a booking engine, to the services used during a guest's stay and how you keep in touch after they've left.
One big factor in this is the mobile trend. Consider that:
20% of travelers across the globe are using their smartphones in order to book travel services, including hotels.
46% of travelers who complete their research on mobile devices also book their hotels, tours and activities on mobile devices.
It's obvious that mobile devices are a critical part of your small hotel's technology strategy, especially with a view to the future.
But can small hotels capitalize on it? We think so. Let's discuss.
What are the big hotels doing to adapt to mobile?
Major hotel chains are using mobile technology in order to implement changes that improve the experience for their guests.
For example,
Marriott's new mobile app (on smartphone and Apple Watch) allows guests who booked directly to check in and out, review reservations, and receive alerts when rooms are ready. Guests can also order and make requests through a live chat before, during, and after their stay.
Starwood offers mobile check-in and check-out, room number alerts, and digital room keys for guests to unlock via smartphones or an Apple Watch.
Hilton offers loyalty program members digital keys, remote check-in, free WiFi and options for customizing their stay. Guests can select their own rooms, order room service and request extra pillows.
This is great food for thought, but small hotels simply don't have the time or resources (and one would argue the need) to make mobile apps this complicated. It's simply not your type of guest!
So, can small hotels adapt to the mobile trend?
We'd say yes. Small hotels may not have the same resources as large hotel chains, but you can still consider mobile technology features for your small hotel, inn, guesthouse, or bed and breakfast.
First off, we can see that what the big hotels did right was incentivize direct bookings with their mobile service.
You can consider a rewards program that entices guests to make a direct booking. For example, you can send text updates when their room is ready, and allow them to text you when they're ready for breakfast, or if they want extras or room service.
Secondly, you can think of creative strategies to help you get the word out about your small hotel.
For example, one way to capitalize on the mobile trend is to ask guests to use mobile check-in when they arrive.
When a guests checks into your hotel's Facebook page on their mobile device, you can offer them a small discount or a special gift.
Finally, a mobile-friendly website along with a responsive booking engine is absolutely necessary.
Without these pieces of technology, it will impossible to capture the increasing number of guests who are comfortable researching and locking in bookings via their smartphones or tablets.
An all-in-one business solution for your small hotel, such as Little Hotelier, comes with a direct booking engine, channel manager, and front desk system.
It's built to help you run your bed and breakfast with the efficiency of a large chain hotel.
See how it can allow you to tap into a world of online and mobile bookers in these detailed demo videos.

Want a guest-converting website for your property?
Create a beautiful hotel or bed & breakfast website effortlessly and turn browsers into guests. Little Hotelier's direct booking technology is proven to convert guests far and wide! Learn more about it here.

Back to top