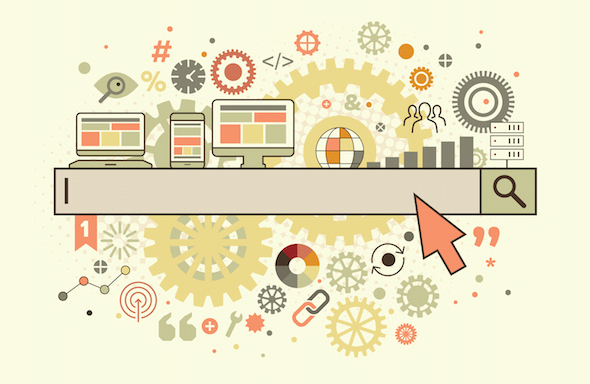 There are three little letters that can make a big difference for your B&B's business: SEO.
SEO stands for search engine optimization, and it's a practice that you need to implement to if you want to improve your online presence and attract more international guests.
What is SEO?
SEO is a series of techniques and strategies that are used in order to improve a website's rankings on the most popular search engines, including Google.
The theory behind SEO is that most Internet users are not going to sift through multiple pages of results in order to get the information they need or the products they want.
They are most likely to visit the top-ranking pages, which is why you want to earn one of these coveted positions.
SEO Keywords You Need to Know
Meta Title: The title of your website page within its HTML code. It is the title used by others when they link back to your page.
Meta Description: The meta description provides search engines with comprehensive information about your website page.

SEO Checklist for Small Hotels
Keywords
Select keywords that will help your customers locate you, and utilize them appropriately within your web content. For example, if you are a B&B in London, then making sure you have the words "London bed and breakfast" on your page titles and descriptions is the first step to a successful SEO strategy.
The next step is to make sure that people searching for your niche packages will be able to find you. For example "romantic getaway" should be sprinkled into your description of your property.
Links
Link to other pages within your website, such as a page of photographs, a contact us page or a page with local resources.
Ask local restaurants, tourist attractions, and other local businesses to link to your website from theirs.
Get listed on Google, TripAdvisor and Yelp, as well as any other popular directories in your region. Regularly ask guests to give you reviews.
Content
Make regular updates to your website, and consistently produce fresh and relevant content.
Start blogging! Answer the most common questions that your guests ask you. Frequency should be once per month.
User friendliness
Be 'responsive' so that your website will automatically adapt to all kinds of screen sizes. Tablet, mobile, and desktop. In the UK alone, travel companies lost £2.7 billion last year to travelers who abandoned their mobile bookings (Tnooz).
Plus, Google has highlighted just how important mobile optimization is in their ranking algorithm. As of April 21st of this year, Google is awarding 'responsive' websites with a higher ranking, and a small shaded box highlights each website in the search results as 'mobile friendly'. If your website isn't mobile-friendly, your listing could be demoted, meaning you would miss out on a large chunk of potential guests.
To avoid the loss of a potential guest, you should also reassess your guests' experience when it comes to online booking. Firstly, are guests able to book on your website? Giving travel customers the ability to book instantaneously through your online booking engine is an essential part of any hotel website. To get an idea of what that looks like, watch our detailed demo videos.
And if you would like to keep learning about how you can improve your online presence, download our free ebook.
Back to top