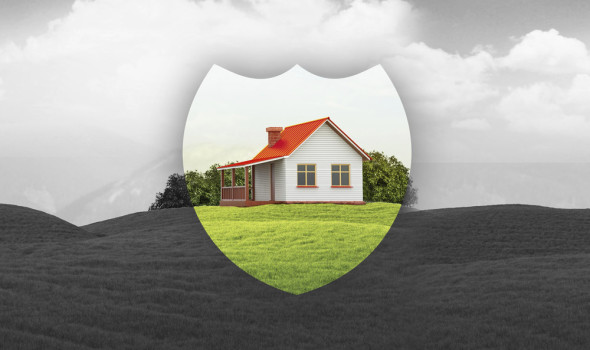 Unless you've been living under a rock for the past few years, you will have noticed just how important mobile devices have become for all kinds of businesses, including small hotels and B&Bs.
Google has taken notice, too – and in an effort to improve user experience, they are adapting their search results accordingly. As of April 21st, Google is awarding 'responsive' websites with a higher ranking, and a small shaded box highlights each website in the search results as 'mobile friendly'.
If your website isn't mobile-friendly, your listing could be demoted, meaning you would miss out on a large chunk of potential guests.
Here's why you need to take notice, and how you can protect your small hotel's search ranking.
Just how important is mobile for small hoteliers?
Whether it's doing online research, connecting with friends and family, or shopping online, today's travelers are incredibly comfortable with doing so from a mobile device.
Consider these hard hitting stats from Expedia:
Of the 156 million people in the US who actively engage with digital travel content, 90% of monthly website visitors are browsing using their smartphone or tablet.
Two-thirds of all UK travel website visitors are exploring using a mobile device, and interestingly 25% have abandoned their desktop altogether, opting instead to browse travel content online exclusively via mobile.
Half of all U.S. travellers plan to book with a tablet device at some point during 2015, and a significant 29% plan to book on a smartphone – statistics that historically curve upwards every six months.
In the UK, 70% of those who successfully booked travel via a smartphone would do so again and in the US that figure rises to 80%.
In both the US and the UK, alone, 90% of those who booked on a tablet device would happily go through the same process again.
Smartphones and tablets have evolved to become personal pieces of technology your guests simply can't live without.
How should small hoteliers adapt to Google's mobile algorithm change?
Google always puts their user's needs first. After all, the whole reason they're implementing this change is because they saw how many people were using mobile devices to conduct searches!
Rest assured that as long as you make it as simple and easy for a potential guest on a mobile device to use your website, Google will continue to give you some SEO love.
Cover the following bases to protect your small hotel website:
'Responsive' web design.
Be 'responsive' so that your website will automatically adapt to all kinds of screen sizes. Tablet, Mobile, Desktop.
Quick to load.
Website load speed is very important for your search ranking. A lot of people are impatient, and bounce off your site if it takes too long. Make sure you have a good CMS (content management system) which loads very quickly, and allows you to update content very quickly.
Easy to navigate.
Make it as easy as possible for the people visiting your site to find the information they need. The way your site is structured needs to be logical for search engines to give you a thumbs up.
Informative.
Use words, images, and even videos that describe your property and the destination it's in. You should also have descriptive metadata (the text that appears in the search results) which includes your property type and location.
Booking capability.
When potential guest are convinced and ready to make their reservation, make sure they can instantly check availability and confirm their reservation in just a few clicks.
Google has provided a mobile-friendly website check, where you can simply enter your website to see how well you score. Click here to check your website's mobile friendliness.
Remember, the key is to make it as simple as possible for your potential guests to learn about your property and make a reservation with you, no matter what device they are using to access your website.
As travelers, they may very well be on the go, on their mobiles, ready to click on the top search results that Google presents to them – especially if Google has highlighted your listing with a 'mobile-friendly' tag.
If you would like to keep learning about expanding your online presence, download our free ebook on the subject.
Back to top