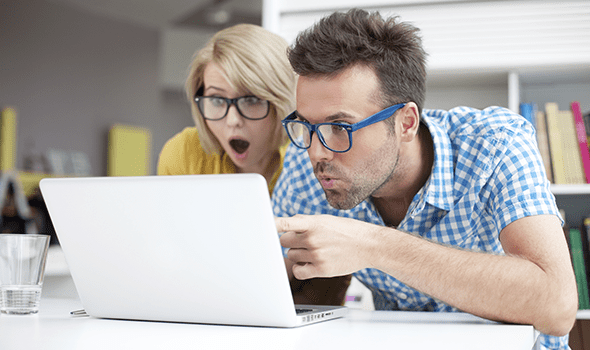 In 2015, being online is the key to getting more direct reservations at your small hotel, bed and breakfast, inn or guest house. You simply can't do without it.
Consider that:
9 in 10 holidaymakers carried out research before booking their last trip (Source).
Just 1% of holidaymakers say they do not use the internet for holiday planning (Source).
86% of people in a study said they typically make their travel bookings online (Source).
So how can you make sure that you delight your guests each step of the way?
Roll out the welcome mat for travelers doing their research, by making it as easy as possible for them to book their stay with you.
Here's how.
1. Optimize for mobile
We've said it before, and we'll keep saying it, simply because it's that important – make sure your website mobile-friendly!
Tnooz reports that more than 83% of leisure travelers have encountered a travel site that was not mobile-friendly, and of those, only 23% actually push through to complete their activity.
2. Have simple navigation
When travelers land on your website, how quickly can they learn about what rooms you have available? How many steps does it take for them to make a reservation?
A study by SaleCycle found that 13% of people abandon their travel bookings online because the booking process is too complex.
Locking in that booking shouldn't be more than a few clicks away at any given time.
3. Provide comprehensive, up to date content
A lot of your website visitors will have found you through other booking sites, and have come to you to book directly (this is called 'the billboard effect'). They may want to compare pricing and see if they can get a better deal by booking directly.
This is why it's so important to make sure that all of your information (room descriptions, rates, photos, and amenities) are up to date across all of your online sales channels.
Amenities are especially important, with 77% of consumer booking decisions being influenced by available amenities (TripAdvisor).
To make your website even more useful, you can create pages containing advice on where to eat and what to do in your area, effectively acting as a concierge.
4. Reduce friction when it comes to online payments
A lot of travelers abandon your website at this point. To encourage them to stick around, SiteMinder reports that your online payment process should be:
Totally secure
Two thirds of US travelers are nervous about being redirected to pay.
20% of German travelers would abandon a booking due to security concerns.
Simple
17% of Australians have dropped out of payment in the last year because it took too long.
63% of Chinese travelers say an overly complex payment page frustrates them.
Flexible in terms of currency
A third of US + UK travelers would abandon the purchase if USD + GBP are not displayed.
French travelers are the most likely to cancel their booking if they can't see Euros.
5. Confirm their booking
Your small hotel's reservation system should send an automatic email immediately after your guest enters their details to make a booking.
Usually, a credit card is required, so the purpose of this email is to reassure your guests that the reservation was successful.
96% of both Australians and Germans say an email confirmation is very important.
This drops to 91% for UK shoppers followed by 87% of French travelers.
81% of US travelers agree with the need to receive a booking follow up.
49% of Chinese travelers say receiving confirmation is very important.
A confirmation email gives them peace of mind that your hotel is legitimate and their sensitive financial data is safe with you.
Of course, this is only one of the several automated emails that you should be sending guests.
Want more tips on reservation management for small hotels? Download our free eBook:
Back to top