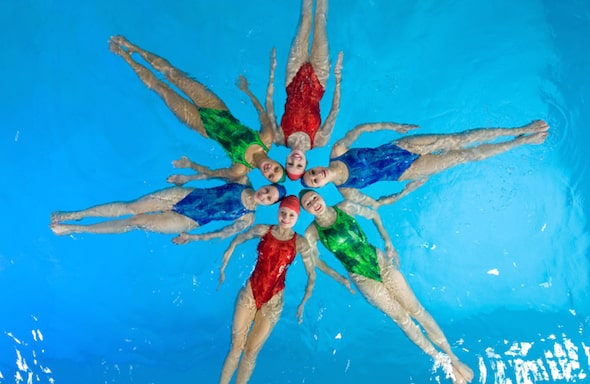 Small accommodation providers have a bunch of systems to choose from – from website builders to booking engines, channel managers, and front desk (also known as property management) systems.
While they help to reduce painful administrative work, often times they can be far too complicated for your needs (not to mention out of your budget).
That's because they're built for larger hotels, who often have the resources to dedicate to managing such systems.
But when you're owning and operating your bed and breakfast, managing these systems can quickly become a painful time-consuming task in itself!
Here are a few scenarios that highlight the importance of integrating your systems with each other.
When you update your room rates and availability
Without well-integrated systems, you will spend hours updating multiple websites for rate and inventory changes. Each time a booking is made over the phone or on your website, you will have to rush to update your availability on the third party distribution sites being managed by your channel manager.
Sometimes, you're just not quick enough. Guests get double booked! This can scare you from connecting to more online travel agencies (OTAs), even though it would mean that you tap into new, potentially lucrative markets.
On the other hand, a well-integrated solution will give you one place where you can update your rates and apply stop-sells. Using a pooled inventory model, the system automatically reduces availability when a room is booked on any one of your sales channels.
This means all your booking sites display the correct inventory without you having to stress or adjust a thing! The pain of double bookings can be washed from your memory.
When you have to reschedule guests
Without well-integrated systems, when one of your double-booked guests wants to reschedule, or be moved to another room, it could trigger a chain reaction of even more double bookings. Imagine that you log into your front desk system to reflect the changes, but within that time you received yet another booking that was not yet reflected on your calendar! Now, you have to tell another guest that their room needs to be changed, apologising profusely.
On the other hand, you can trust your calendar to be accurate when your systems all talk to each other. Everything is perfectly in sync! Also, it should be a simple drag and drop process to amend booking dates, and you should only be a few clicks away from logging a point of sale booking. The availability updates are immediately pushed across all of your online booking channels.
When guests check in or out
Without well-integrated systems, you're scared to leave your desk because you're not sure when guests will check in. The reason you don't know is because it was never a required answer upon booking online – whether through a third party site, or your very own website.
You then struggle to organise your schedule. You have plenty of things to do around your property – including cooking and cleaning – but you can't afford to have no one greeting guests as they arrive. Guests then need to wait as you prepare the room for them, resulting in further delays.
On the other hand, when your booking engine and channel manager talks to your front desk system, all of the booking information is immediately accessible from your reservations calendar. You can make it a required field to provide check-in and check-out times at the time of booking. That way you can be totally organised and plan out your day with confidence.
Find an all-in-one solution
It will save you plenty of grief in the long run if you find an all-in-one system to manage all your sales channels! These three components are necessary to ensure all your systems are perfectly synchronized.

Booking engine
Make sure that it integrates seamlessly with your website, and that availability is synced up with your front desk system and channel manager. That way, you will be able to see when bookings come in, and all your online channels will reflect the correct number of available rooms.
(If you're currently looking for a hotel booking engine, download our interactive buyer's guide – it is a workbook containing everything you need to make the right selection for your small hotel.)
Channel manager
Make sure you can connect your bed and breakfast to existing and prospective channels. Then, make sure that, using a pooled inventory model, it syncs availability with your front desk system and booking engine.
Front desk system
Make sure that any updates made can automatically sync with your booking engine and channel manager. That way when a guest calls you to amend a booking, any changes you make to availability will be immediately synced across your online channels.
To see how an all-in-one solution can help you run and grow your business, watch our detailed demo videos.
Back to top