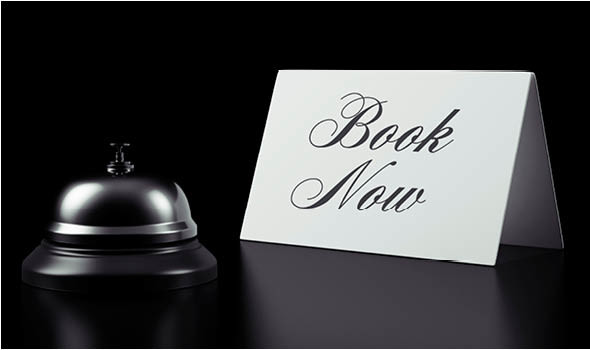 Without a hotel booking engine, your small property will find it difficult to compete in today's marketplace.
So what is a hotel booking engine, and how does it work?
What is a hotel booking engine?
Put simply, a hotel booking engine allows guests to instantly secure online reservations. It is a software application that allows you to sell your rooms through your own website, and third party sites that your hotel is listed on (eg. Facebook).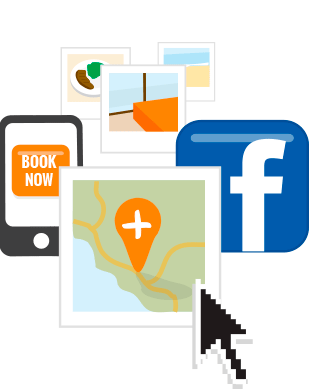 Hotels of all sizes have had to adapt to the increasing demand for online bookings. Consider that a third of all spending on travel – to the tune of $145 billion – goes through online booking (source).
Guests like using booking engines because it's more convenient for them. Instead of having to wait for you to be at your desk, they can quickly check your availability, book and confirm their stays.
What are the key features of a hotel booking engine?
As hotel booking engines have been around for a while, they have evolved to have an array of advanced features.
Without getting too technical, here are the basic features that yours should have:
Visual calendar
Hotel booking engines give your guests an easy interface where they can select their dates and check your availability and rates.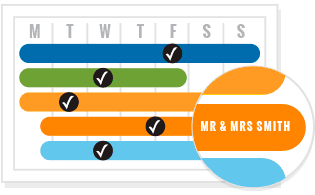 They won't need to ask you any questions because they have found all the answers to their questions on your site.
Secure online payment
As with any online payment, there is the issue of sensitive data in the payment process. Not only does your hotel booking engine allow for a professional payment process, but it will make sure your guests' sensitive data is safe from hackers.
Today's travellers are familiar with online bookings and actually feel more comfortable entering their credit card details into a secure booking form, rather than over the phone or via email.
Accessible guest data
Storing your guests' data in multiple spreadsheets is not a good long term strategy. You need to be able to search your database and access their information instantly, when you need it.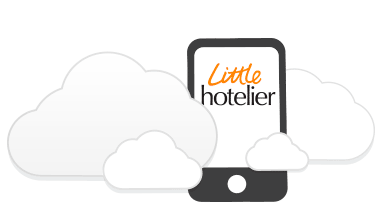 Your online booking engine should be cloud-based and have a customer database built into it, giving you immediate access to all the guest information you need. You could be at the golf course on your mobile, or sitting on your couch with your iPad – all you need is internet access to log in.
Automated emails
You know that there are certain emails that each guest should receive – for example, booking confirmation, reminder before their stay, tips during their stay, and a feedback request following their stay.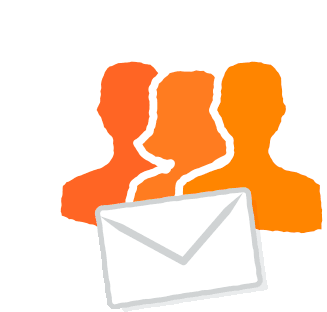 Modern hotel booking engines let you schedule and personalise these emails, applying your brand's colours to each template, and making sure each recipient gets a personal greeting. Otherwise, you are stuck creating templates in word documents, relying on your own memory to send individual emails at the right times.
Advanced reports
Your hotel booking engine gives you a complete overview of the daily running and performance of your property.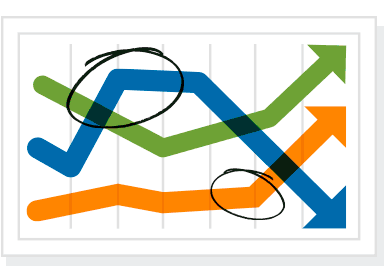 Without advanced reporting, you will be stuck trying to manipulate data in spreadsheets – which could take you an entire day – instead of being able to access it within a few clicks. Instantly view guest payment details, easily generate monthly performance reports, or select a view of outstanding payments in one simple click.
Integration with online sales channels
Online sales channels like OTAs and meta search sites are necessary tactics if you want to sell more rooms online. The trouble is keeping your inventory up to date.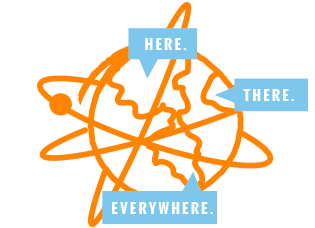 If your hotel booking engine doesn't support channel management, you risk overbooking your rooms because there's no way to display the correct availability in real time across all channels.
How can I implement a hotel booking engine?
There are a variety of booking software providers which you can choose from. However, as a small hotel, you will need to consider your needs and your budget.
Factors to consider:
Cost (commission-based or monthly subscription, any additional fees)
Features (make sure the basics we've discussed above are included)
Vendor (level of support and flexibility in agreement)
If you would like to find the best hotel booking engine for your small hotel, download our interactive buyer's guide:
Back to top