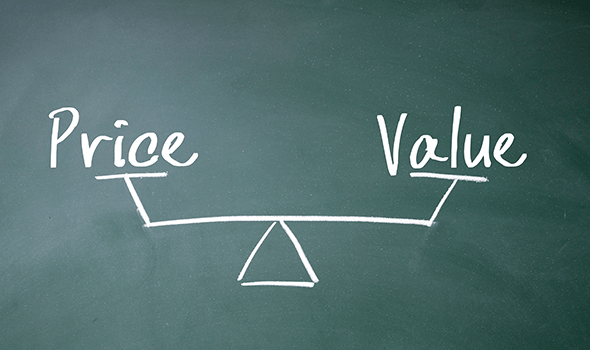 Like many of today's hoteliers, you may be considering buying a booking engine for your small property. After all, booking engines make life easy for both you and your guests.
With an online booking engine, you don't need to be at your desk to take bookings. In fact, you can automatically accept reservations around the clock, because the system manages your inventory for you!
So it's easy to see why a booking engine is a clever investment. But just how much money will you need to invest?
There are many things that could affect the price of this intelligent piece of technology. Here is what can affect the cost of your booking engine, as well as all the factors you need to consider.
Business model
The cost of using the software will either be in a commission-based or monthly subscription format. For example, it can be a flat $99 fee per month, or 10% of each booking.
At Little Hotelier we believe a monthly subscription is better for budgeting purposes, and it will allow you to reinvest most of your revenue back into the property as you grow (instead of taking a significant chunk of it).
Number of rooms
Many companies that offer monthly subscriptions will tier pricing according to the number of rooms per property. The more rooms you have, the more it will cost you.
This is understandable – more rooms means it's a bigger job for your system to manage your room descriptions and inventory.
Number of users
Some companies charge you per additional user that you add to your account (for example, if you want to give your new receptionist access to it).
Your booking engine should allow you to set up different types of user roles, placing restrictions on what some users see. For example, your accountant would not need access to all parts of the system – only to certain reports.
Number of channels
If your online booking engine is part of an all-in-one business solution and also comes with a channel manager, there are two business models:
Plug and play
This is where you pay a flat fee and gain instant access to the channel manager's existing integration. Little Hotelier is one example. You do not need to pay each time you want to link your inventory to any of the hundreds of channels that Little Hotelier integrates with. You simply pay Little Hotelier a flat fee per month for access to the technology and it is included in the cost.
Add on
This is where you have to pay your vendor a fee each time you want to link your inventory to a booking channel. This can be very expensive in the long run.
"With our old reservation system, when we wanted to branch onto anything it was an additional add-on to the amount we contracted them for. Every time we wanted to add another channel, it was $200 for the initial setup, and $20 per month from then on for the connection. It was just too expensive." – Ivan Drechsler, Owner-Operator of Tubac Country Inn, a Little Hotelier customer.
Support
Your booking engine is the core of running your business, so make sure you choose a company that is easy to reach, and very helpful. Find out if your online booking system will charge you for initial setup and training. Most will provide this at no cost.
If you would like to find the best hotel booking engine for your small hotel, download our interactive buyer's guide.
Why not consider Little Hotelier's all-in-one solution? Get a booking engine, front desk system and channel manager for a flat monthly fee. Check out our demo videos to see how it works.
Back to top