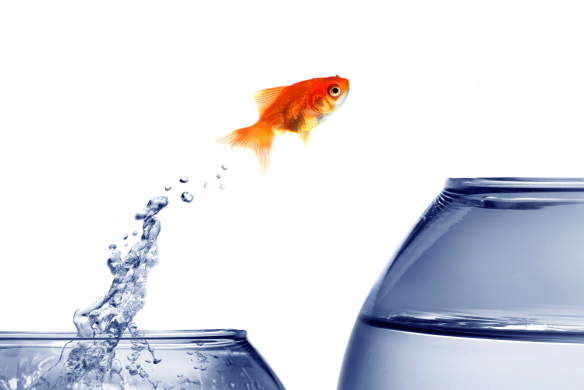 Being an accommodation provider is rewarding but not without its challenges. For one, it's an ongoing challenge to run a small business, let alone ensure it remains successful and profitable.
An age-old myth in the hospitality industry is that lowering your room rate will increase occupancy and in turn boost revenue growth. It doesn't work, especially in the long run. But how else can you increase profits? After all, you too deserve that holiday at the end of the year!
For small hotels, bed & breakfasts, guesthouses and farm-stays – increasing your room occupancy and decreasing your expenses (both variable and fixed costs) will give your bottom line its biggest boost.
To help, we have put together 10 tips to follow that will allow you, quite effortlessly, to do just that:
1. Up-sell at every opportunity
Persuade your hotel guests to spend a little more through your online booking engine by adding carefully thought-out extras such as a romantic package or champagne breakfast. You could also consider asking a guest during check-in if they would like to get a better room for a slightly higher rate. This is simply about letting your guests know what options are available to them. If it's out of sight, it's out of mind!
Use your front desk or other designated area to take advantage of point-of-sale opportunities such as car rental or tickets to events and tours. Adding this extra value to guests not only brings in revenue but also provides a better traveller experience.
2. Offer a few select 'holiday' products
We all know travel customers often want to help themselves to some of the added extras provided, such as soaps or shampoo, and you should want them to. As Forbes recently reported when guests take their toiletries home with them, it's a sign you have done a good job picking the right products. You should also be hoping those guests will think of their hotel stay when they use that soap or shampoo later on.
Whatever the product may be, give guests something to remember their time with you and add a new revenue stream by making some of your products available for purchase. For example, sunscreens, shampoos or even towels for the beach. (This might even prevent them from 'accidentally' packing your bathroom towels in their bags before check-out!)
3. Switch from halogen lighting to LED
LED lighting lasts almost 10 times longer than halogen lighting and could save you enormous costs in the long run. Investigate all of your LED options and see which ones work best for you and your property.
4. Offer guests a bit of festive cheer during the festive season
During the festive season, many guests want to feel more at home by celebrating with a small holiday tree in their room. For that special touch, consider offering a fully decorated in-room Christmas tree for a small price.
5. Do a booking channel audit
Draw reports on all of your booking channels using your all-in-one booking management solution. Booking channels such as your website and OTAs should be regularly monitored to see where the best performance lies. If one booking site is performing better than another, see what it is that could be attributing to that performance (such as great images, or better descriptions), and adjust your other channels accordingly.
6. Do an energy assessment
Doing an energy audit can identify areas where you are overspending and will allow you to either find a better provider, or keep spend to a minimum. Check everything that consumes electricity, gas or fuel. You will soon see where you are spending the most money and can make adjustments to lower your overall expenses.
7. A customer referral scheme
Satisfied customers should be encouraged to refer their friends and family to stay at your property. Offer your potential guests incentives such as a promotion code, which you can easily set up in your all-in-one booking management solution to be redeemed at the time of booking on your website. A post-stay email can also be set up to automatically send to your guests after they leave, with a specific promotion code and discount. Remember: Word of mouth is often the most powerful marketing tool.
8. Welcome pets
You may not warm to pets, but many travellers would love to travel with their furry companions. If possible, make your small hotel pet-friendly so you not only attract a different segment of travel customers, but can be in a position to charge a little extra for your rooms.
9. Discounts for extended stays
Some guests are quite flexible with their travel schedule and might want to stay an extra night or two. Offering a 50% discount off an additional night, when paying the regular rate for the first few nights, could ensure a higher occupancy and incremental revenue.
10. Network with others in the hospitality and tourism industry
Networking with other businesses in your area that attract tourists and travellers could increase revenue and add more value to your guests. For example, you could offer a discounted ticket to your guests for local attractions, which could increase their revenue and, in turn, provide a better guest experience. This can work both ways as businesses can drive their customers to your property if you offer a special rate.
If you remember to ensure you provide the best guest experience you can, be a savvy spender, and jump on opportunities where you can maximise your booking revenue, you will be well on your way to running a successful hotel and enjoying that holiday at the end of the year.
To learn more about how you can increase revenue, watch our on-demand revenue webinar to get all the tips:
You can also see how you can boost revenue from one login with Little Hotelier. Click below!

Back to top