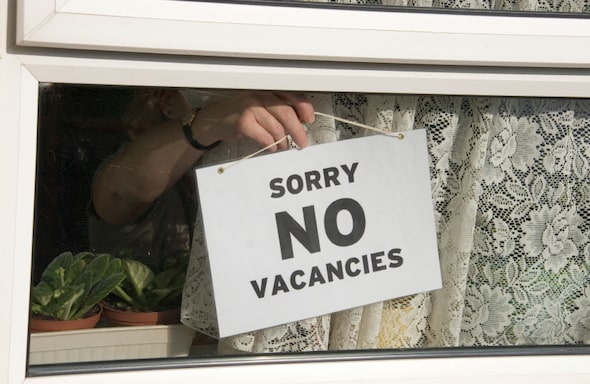 As a bed and breakfast owner, we're sure that you're a people person. You've got that personal touch – you can turn on the charm to delight your guests.
But more and more people are using the internet to research and book their accommodation. Without a voice or face to your property, how can you convey your personality to get more guests to book with you online?
Last month, Leonardo's webinar 'The Clear Path to Conversions' outlined the top 3 items needed to turn more of your hotel's website visitors into staying guests – social proof, an optimized checkout experience, and user experience.
Social proof
You want guests to feel like one of many who have chosen rightly to stay at your property – and without genuine reviews from other travelers, your bed and breakfast lacks credibility!
In fact,
88% of consumers trust online reviews as much as personal recommendations (Bright Local Study).
49% of travelers won't book a hotel without reviews (Statistic Brain).
93% of global travelers say their booking decisions are impacted by online reviews (TripBarometer).
Think about it – if you had to choose between two places to stay, but one of them had more positive reviews, which would you pick?
At the end of each guests' stay, send an email asking for an online review. Make it part of your process. You should be able to automate this with your front desk system.
Optimized checkout
Travelers are very careful with their credit cards. That's why you need to make paying for your rooms online as friction-less as possible.
Do so by:
Ensuring total security. Display your PCI DSS compliance badge to show that your website is up to the latest security standards around online payments.
Keeping it simple. Allow travelers to put in their details and pay all on the one page.
Offering currency options. Allow travelers to check prices in the currency of their choice.
A lot of travelers will choose to abandon your website if the payment process takes too long, is too complex to understand, or just doesn't look professional.
User Experience
How many steps does it take for travelers to learn about your property and make a booking? A study by SaleCycle found that 13% of people abandon their travel bookings online because the booking process is too complex. Locking in that booking shouldn't be more than a few clicks away at any given time!
You slow down your occupancy rates by forcing guests to either email you, fill out a contact form, or give you a call in order to check your availability make a booking. It simply requires more effort for your guest, and for you.
This is probably why the combined share of online channels has continued to grow at the expense of offline channels (walk-ins, calls made directly to the property, and global distribution systems used by travel agents). Consumers are preferring to book online if only for convenience. This is especially true for leisure travelers who are unfamiliar with a certain area (TravelClick).
Hotel booking engines will let guests select their dates and display your availability and rates in an easy-to-read interface. They don't need to ask you any questions because they have found all the answers to their questions on your site!
There are plenty of options out there, so make sure you take the time to choose the solution that suits your bed and breakfast.
If you're interested in educating yourself on your online booking options, the information in our Buyer's Guide to Hotel Booking Engines can prevent you from picking software that doesn't suit your small hotel:
Back to top