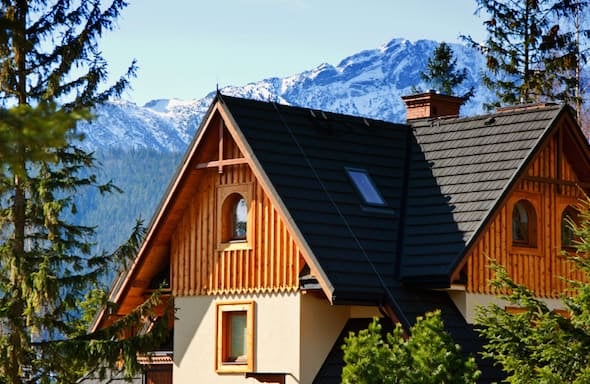 Small accommodation providers, this may or may not come as news to you, but big hotels are not your competition.
In fact, we'd go as far as saying that you've got the upper hand.
Here's why.
The personal touch
Travelers who prefer small accommodation as opposed to chain hotels are motivated by different things, so you're not even competing for the same kind of guest.
The guests who stay at your bed and breakfast are all about having a more authentic connection with the area. The fact that you have a story, as well as a niche look and feel, really caters to this desire. You are the total opposite of mass-produced.
Also, inns and guesthouses offer the option to get to know other travelers in the common areas. It's a much more personal atmosphere, where guests can choose when they want to socialize.
Amenities!
Small accommodation providers are able to provide better service when it comes to amenities to their guests.
In fact, bedandbreakfast.com report that 3 in 4 travelers say bed and breakfasts offer better amenities than hotels!
This handy infographic shows just how much your guests save when they stay with you over a large hotel chain: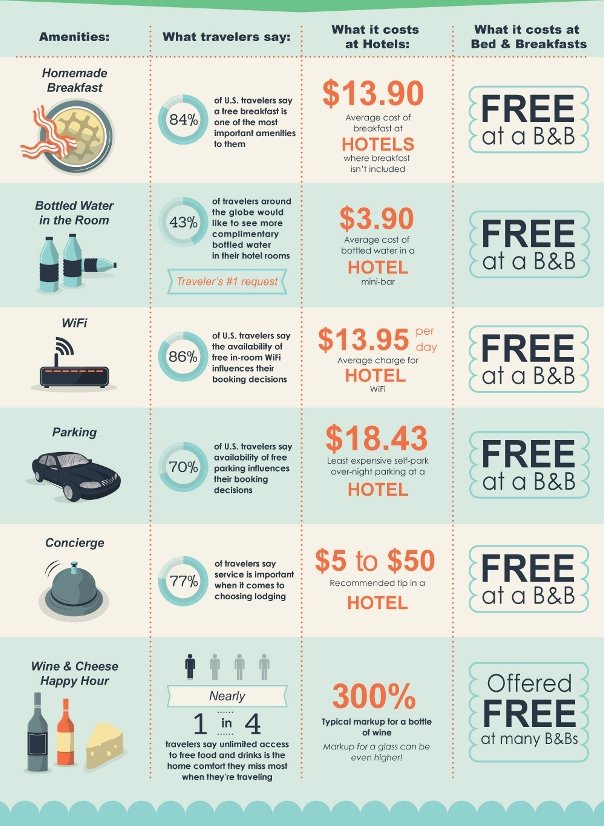 Make sure you use free amenities like a hearty breakfast, wifi, and parking to play in your favor.
Share these statistics
You have full decision making power
Your property is fully owned (and in most cases operated) by you. Unlike chain hotels, you have total control over your budgets, renovation plans and hiring decisions.
And while that means that it does come with extra responsibility, it's empowering at the same time.
You get to make impactful decisions around how your property will look and operate, and how you can invest in it to delight your guests.
The state of your small property is very important – especially in today's world of online reviews. The first thing that guests complain about in their reviews is if the property is outdated, needs a revamp or is falling apart. The last thing your small hotel needs is a review like that!
When you need to take some time off, important to find the right innkeeper who is on the same wavelength as you and shares a similar work ethic.
Technology
You may think that you can survive by managing your bookings using Excel spreadsheets and the like, but your capacity to grow will be seriously stifled. Because you only have so much time in one day, it's better put towards revenue-generating activities, rather than frustrating and ultimately unnecessary admin work.
An online reservation system can give you your time back by helping you run and grow your small accommodation business. Take a free trial of Little Hotelier to see how it works. It's completely commitment free.

We recommend the following articles for you
Back to top