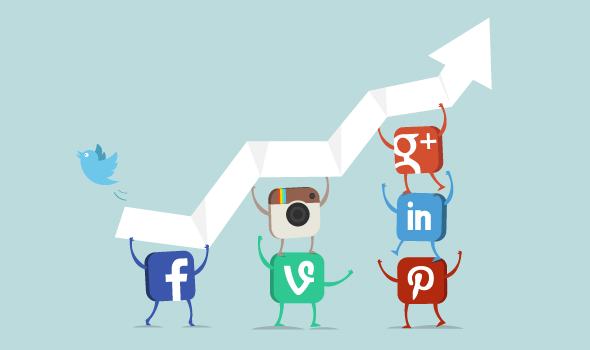 Social media is no longer a proof of concept – it's here to stay, and if you use it correctly, it may even increase room occupancy at your small hotel!
Sites like TripAdvisor, Facebook, Google+, and Yelp are so valuable because of their capacity to collect authentic reviews.
In fact, Medallia's study of 4400 properties found that:
responding to slightly more reviews resulted in an increase in occupancy rate;
responding to 50% more reviews resulted in 2x the occupancy rate growth of properties that didn't try to respond to more reviews; and,
responding to reviews faster boosted occupancy rate.
But social media's value lies beyond guest reviews. Sites like Twitter and Instagram also play an important role for small accommodation providers.
For example, Google has started to add tweets to the mobile search result mix! This means that your small hotel's Twitter account has the potential to reach more travelers who search for keywords you use when they're on the go.
And hotels are finding increasingly creative and innovative ways to use social media – not only to attract bookings but also to encourage sharing when guests are at their hotel.
Here are a couple inspirational examples.
Four Seasons Dallas
Back in 2013, the Four Seasons in Dallas, Texas, installed a social wall as part of their fourth of July promotion.
The screen displayed social posts that guests were sharing in real-time. It made guests want to get to know each other, as well as want to be seen on the wall!
By the end of the holiday, the hotel was mentioned or involved in over 243,000 social media impressions, and reached an audience of over 100,000 users.
1888 Hotel
In Australia, the 1888 hotel devised a similar strategy using Instagram.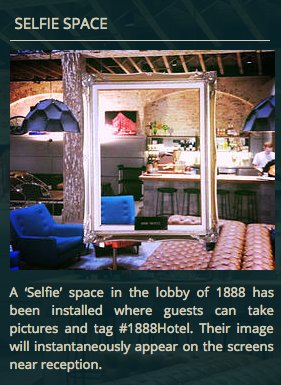 They take it even further by having a 'selfie space' in the lobby, and offering guests the opportunity to win a free night's stay if they take a great shot of the hotel (if their instagram account has over 10,000 followers, they can redeem the night instantly).
What can your small hotel do to jump on the social media bandwagon?
You can choose to see social media as an opportunity for your small hotel – not a threat!
More travelers are using social media to research and share their trips, so be where they are, and help them to shape their opinions of you.
If you would like to get some tips on how you can create an irresistible online presence (that translates into online reservations), download our free ebook.
Back to top