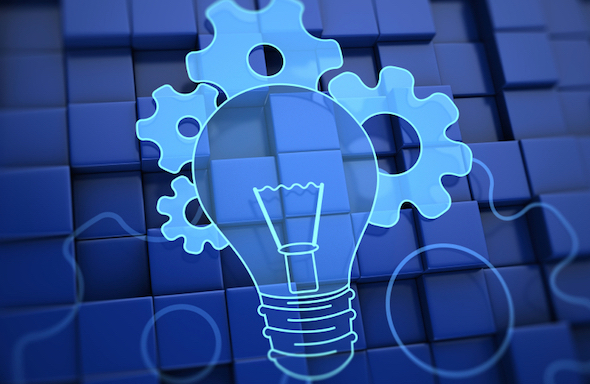 It's critical to continually promote your business to new guests and increase the number of new reservations you receive on a monthly basis at your bed and breakfast. At the same time, you need to be focused on earning customer loyalty.
A new customer who books with you time and time again allows you to increase your revenue significantly over the course of time. Small hotel technology can help you drive repeat bookings for your small hotel.
Send automated emails to those who've stayed
Email is the best way to keep in touch with your guests, as a lot of your guests will be overseas in conflicting time zones, making it difficult to get in touch over the phone.
Send automated emails through your hotel booking engine. Guests should hear from you before they stay as well as after they return home.
Here is a standard outline of the email communications you must have to keep your guests engaged before and after their stay at your property:
Confirmation of reservation
This is the automatic email that is sent from your hotel's reservation system immediately after your guest enters their details to make a booking. Usually, a credit card is required, so the purpose of this email is to reassure your guests that the reservation was successful.
Thank you
The tone of this email should be personal, showing them that you appreciate their business and look forward to meeting them. It gives your hotel that personal touch and gives them a warm fuzzy feeling about you. We recommend that you send it a day after they have made their reservation.
Feedback request
Whether or not your guest has had a good stay at your hotel, you should be asking them for their feedback afterwards. Ask them if they have any suggestions for how you can improve.
Special offers
To make the most revenue out of each guest, small hotel owners need to drive repeat bookings and referrals. Make sure each guest gets an email with a special promo code to get a dollar amount or percentage off their next stay.
Run promotions to past guests
Promotions and discounts can help encourage people to book with you and also helps generate buzz about your business.
According to Maria Coder of Bed & Brunch PR, by putting a fresh spin and adding an amenity, you can take an ordinary package and make it buzz-worthy. And well, spectacular packages can make for amazing press coverage.
She advises that you should:
Identify a news hook, such as an upcoming holiday
List your inn's current offerings, such as complimentary WiFi
Add something that's inexpensive and easy, like a cup of hot chocolate
Add adjectives or descriptions, like 'energizing homemade breakfast'
Stick a catchy title on, like a 'kiss me I'm Irish' package for St. Patrick's Day
Promo codes for room discounts or unique packages are great ways to increase your revenue and drive repeat bookings, so post about these discounts on social media in order to advertise to as many people as possible.
Your hotel booking engine should be able to promote your Hot Deals for you.
Safely store guest data so you can get it in touch
By safely storing your guests' data, you'll be able to contact them in the future with those awesome promotions that you've created.
They keyword here is 'safely' – everyone booking online today is concerned about data security. In fact, Bob Russo, GM of the PCI Security Standards Council, said in recent years the hotel industry has been particularly vulnerable to cyberattacks.
Hotels and bed and breakfast properties have been key targets of data breaches for many years – and there is one main reason for this; that is, credit card payments.
Invest in secure technologies, and provide your customers with the reassurance they need to book with you online. Using an SSL certificate and offering a secure online payment portal is essential, but it's not always enough.
The PCI Compliance Guide define PCI DSS (Payment Card Industry Data Security Standard) as "a set of requirements designed to ensure that all companies that process, store or transmit credit card information maintain a secure environment".
Only work with an online booking engine that offers you and your guests the security they need. You need to implement a program that is completely 100% PCI DSS compliant. Secondly a small hotel should ask for documentation that would prove compliance with PCI DSS standards.
By implementing the right booking engine for your small hotel, you can easily integrate the best technology into your management system. If you need help choosing the best one for your property, use our buyer's guide.
Back to top