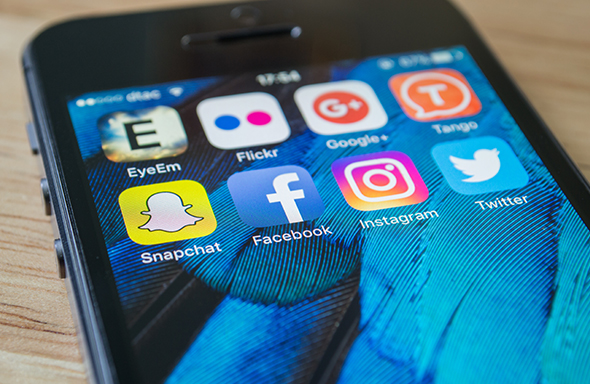 Just because you're a small B&B or bed and breakfast, doesn't mean you can't have a big presence on the web.
The more active you are online, the more engagement you'll receive and worrying about bookings and occupancy will be a thing of the past.
One of the avenues to achieve this is via social media and more specifically Instagram.
The photo-sharing platform is one of the easiest social media channels to use and also one of the most engaging. Just like Facebook, there are many features Instagram offers that can help you attract more bookings online.
Five Important Instagram FAQs
1. How does Instagram help increase the visibility and awareness of my brand?
During the last few years, Instagram has emerged as one of the leading social networking platforms, and the preferred site for the world's most avid travelers. As a small accommodation provider, you can use this photo-centric platform to broadcast the unique aspects of your property and promote your destination as a whole. Foster the use of Instagram at your B&B by creating a specific hashtag that can be used on all posts, and also by designing photo spots that are ideal for 'selfies'.
2. Why is Instagram an effective marketing tool for small B&Bs?
Instagram is a valuable marketing tool for small B&Bs because it allows you to display visual images that will attract guests to your property and your destination. Many people use Instagram for their travel inspiration, and they love to see images of the world's most wonderful locations. Your own guests can promote your property by using the official brand hashtag, which showcases everything that your property has to offer to all of their followers. In addition, you can create your own Instagram profile to attract new guests while also remaining relevant to your previous guests. Don't forget you can also run contests on Instagram to get more people interacting with your page.
3. How can Instagram be used to sell my rooms and get bookings?
Instagram is best used by sharing images and telling your brand story. Instead of being strictly promotional, you should opt to offer guests a personal glimpse into your property and the day-to-day happenings there. Show an image of breakfast being cooked each morning, or offer a story about the person who checks guests into your property each day. In addition to these stories, you also can incorporate posts about upcoming packages and promotions that will drive direct bookings at your property.
4. What features on Instagram can I use in my business strategy?
There are two main features to incorporate into your business strategy:
Online advertising campaigns
Facebook is the parent company for Instagram, and it has incorporated its effective online advertising programs into the Instagram platform. You can use these targeted ads to gain notoriety among its 400 million users.
Newsfeed algorithm
Instagram also has a newsfeed that works similar to Facebook, and you can use the algorithm to your advantage. Post frequently to remain timely and relevant, and be sure to cater to the whimsical nature of Instagram users, who are often looking for inspiration in their daily lives.
5. What should be the main focus of my B&B's Instagram page and why?
Ultimately, your B&B Instagram page needs to tell the story of your brand and prove to guests why they should book with you. Focus on highlighting the unique features of your property and the story behind its development. Share personal insights into the people who work at your bed and breakfast, and offer anecdotes about the local region. Your B&B Instagram page should inspire guests to travel to your destination and ultimately convince them to book a room at your property. Use the authenticity and uniqueness of your property to appeal to those with wanderlust.

Share with your community:
We recommend the following articles for you
Back to top