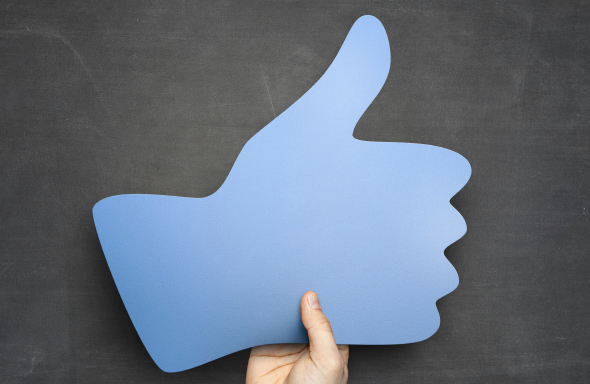 Facebook is more than just a popular social networking site — it's a necessary resource for small hotels looking to expand their business and increase their bookings.
And as a bed and breakfast, you need to develop a Facebook profile that helps you to get found by your potential guests.
Try out these Facebook tips and tricks to connect with your guests and encourage them to stay at your property.
Create Buzz-Worthy Contests
Contests entice your potential guests to share information about your page and get their friends and family members to like the page as well. For instance, you can create a contest where the winner receives a free night at your bed and breakfast, and ask for a 'Like' in exchange.
To get that 'Like', you can install a free plugin like WordPress' Facebook Fan Box, which allows you to display a Facebook Fan Box on your website.
Ask the contestants to share your page with their own friends list, as well as comment on the post about the contest in order to be entered to win.
Remember that you have to take care of "the boring bit", and make sure you're clear on your Terms & Conditions to cover your back.
Invite Your Guests to Events at Your Hotel
Promotional events are perfect for boosting revenue, because you will likely attract locals as well as travelers, and are able to make money off selling tickets to the event.
Though your venue isn't a large one, you can create events about special dinners, live music performances or wine tastings, and share them with your fans on Facebook.
Another way to open your doors to the public is by running regular fitness groups on your property.
Are you near the water? Run a stand up paddle board class.
Do you have space for people to work out? Offer group pilates, yoga, or boot camp classes.
The easiest way to do this is to approach a tour or activity operator who is already doing this, and ask them to partner with you.
Reply to Messages and Comments Promptly
People expect instant interactions on Facebook, so reply as quickly as you can!
Facebook is often the last resort that travelers will use to contact you for more information, especially if it has something to do with their reservation. So make sure you are continually monitoring your Facebook page.
There's also a new feature that allows businesses to respond to comments with a private message, which can help you service your guests better, providing that personal touch.
Encourage Your Guests to Post Photos and Tag Your Page
Remind your guests to post photographs of their stay on Facebook, and check into your business. This is free marketing, and it's one of the most effective ways to promote your business to new guests.
You might want to incentivize guests to do it, by offering a free coffee for example.
Accept Reservations Through Facebook
Last but certainly not least, you should allow guests to book in their stay with you directly from your Facebook page. Make it convenient for potential guests who are browsing your Facebook page to book directly with you.
Your online reservation system should already have this capability built into it.
With Little Hotelier's booking engine, you can allow them to book without ever leaving the Facebook site.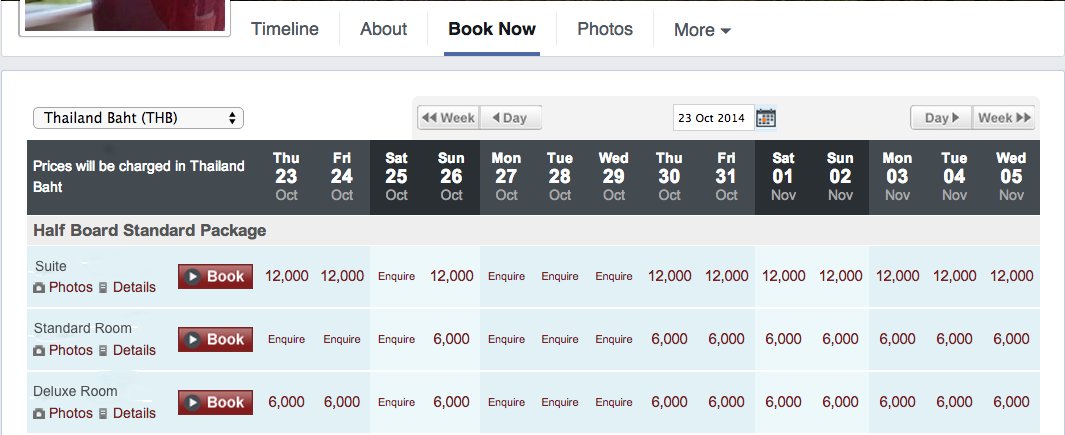 If you're interested in seeing how it works, why not watch a demo of Little Hotelier?

Back to top