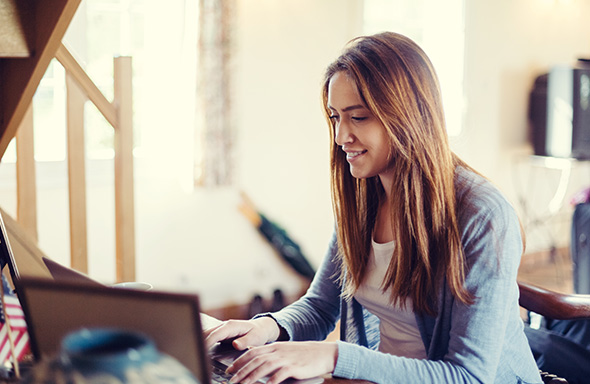 Since 2004, Facebook have been releasing countless tools to help run your business and improve customer service.
Facebook Messenger has a range of components that will allow your B&B to provide 24-hour responses to your customers. Utilizing these tools will improve your guest experience and increase brand engagement. Here's how..
Quick Responses Will Catch Guests While They Are Interested
Facebook has a feature called 'saved replies' which allow businesses to automatically reply to users with a series of frequently asked questions they can write, save and reuse.
With this feature your B&B will instantly respond to questions you have saved, some of which might just be the only thing holding the person back from making their booking.
This feature is also useful if a guest is on their way and needs a quick question answered; such as what your address so that they need to give the taxi driver.
You could save responses to questions such as:
Where do I book?

How much is a room?

What is your availability?

Where are you located?

What is your check-in time?
Although this can't be used as a holistic approach to communication with your guests, it is a great way to keep your response time short and brand engagement high when you're being asked the same questions over and over.
Here is how to create a saved reply.
Show Customers You Care By Setting Expectations For When You Can Talk Live
You can also set up an instant response for when people contact your business page in Messenger for the first time.
You can use these to offer a friendly welcome, let them know about current promotions, give them more information about your availability, and set some guidelines of when you will be able to reply personally.
You even have the option to personalize your responses by inserting the visitor's first name, last name or full name.
Here is how to create instant responses.
Your Guests Won't Grow Impatient Waiting For A Response
Facebook also has a tool which allows business to automatically reply to those who have contacted you outside of business hours or when you are out of the office.
With this, you can tell them you are not able to respond right away, and let them know when you can get back to them. These messages can be up to 160 characters and will only send if you turn on the away status in your page's inbox.
Here is an example:
"Thanks for contacting 'your B&B name'. To help us answer your query as quickly as possible please send us your full name and contact number. If you would like to see more about our rates and availability, please visit our website here 'link to brand website.' "
You also have the option to greet people before they message you, this will show in the messanger chat before they contact you, and gives them an idea of what to expect.
Here is an example:
"Hi 'user's first name!' Thanks for contacting 'your B&B name'. Please send us any questions you may have and we will respond as soon as possible."


We recommend the following articles for you
Back to top