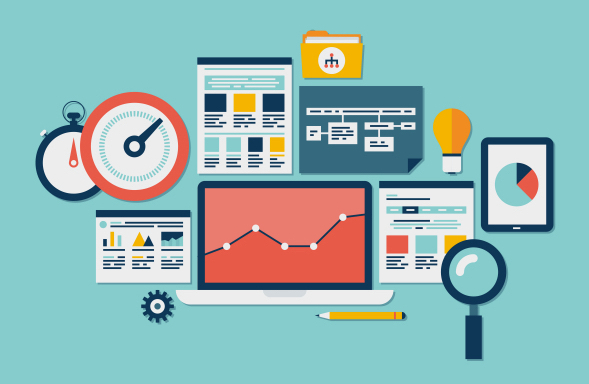 Your online presence can make or break your business, especially when you're the Owner and Operator of a small hotel, bed and breakfast, inn, or guesthouse.
With an interactive and user-friendly website, you can encourage your customers to book directly with your business, ultimately increasing the number of reservations you receive on a regular basis.
However, it can be difficult to maintain your website and keep up with the changing times. Here are the must-have cardinal rules to attract guests to your bed and breakfast website.
1. Mobile Web Design
Every year, more travelers use their mobile devices in order to make reservations and plan their upcoming trips:
Research shows that there is a 110% increase in conversion rates when travel sites are optimized for mobile (Source).

Bookings made by American mobile users increased by over 80% (

source

).

50% of travelers book same/next day hotel stays, indicating a trend towards last minute bookings (source).
With a mobile-friendly web design, you will make it easier for your clients to book a room when it is most convenient for them. In addition, it can help boost your rankings in the search engines.
2. Location Content
By including an interactive map as well as information about the local area, you turn your website into a useful local resource for travelers to refer to. 85% of people who stay at B&Bs drive to the area (source) – so these kinds of details are important!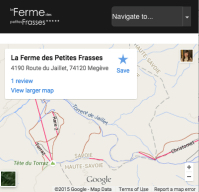 They can easily browse through your local area, looking up transport options, meeting locations, hotels and restaurants.
3. Upcoming Events
Travelers may be interested in knowing what will be happening around town when they arrive.
Do you have pages on your website that give your guests tips about the local area?
A section devoted to upcoming events will help them plan their vacation, and keep them returning to your website.
4. Visual Imagery
Online, a written description of your property will never be as powerful as photographs and videos. Your guests need to feel like they're there!
Your website must be visually appealing in order to encourage customers to book one of your rooms. But you can't just use any old photo – it's important to present the best features of your property in an irresistible way.
Why not add a video or virtual tour? Moving images will allow them to feel like they're walking through your space prior to booking.
5. Instant Online Booking
Although this is last on the list, it is arguably one of the most important elements of your bed and breakfast's website.
When you make it easy for your customers to book their rooms, they are more likely to complete their reservation immediately. With instant online booking, you will minimize booking abandonment and increase customer satisfaction.
Of course, in order to accept direct bookings, you need to integrate an online booking engine with your existing website. If your hotel's website does not partner with a PCI (Payment Cards Industry) compliant booking engine, guests could feel uncomfortable sharing their credit card details and in turn a large proportion will not follow through with the booking process.
Also, a quarter of web users abandon travel bookings if their local currency isn't supported (source). If you want to make life easy for international travelers, you should allow them to see your room rates in their currency.
Want to see how that works? Check out these detailed demo videos of Little Hotelier's all-in-one business solution in order to see how it can boost your small accommodation business.

Back to top